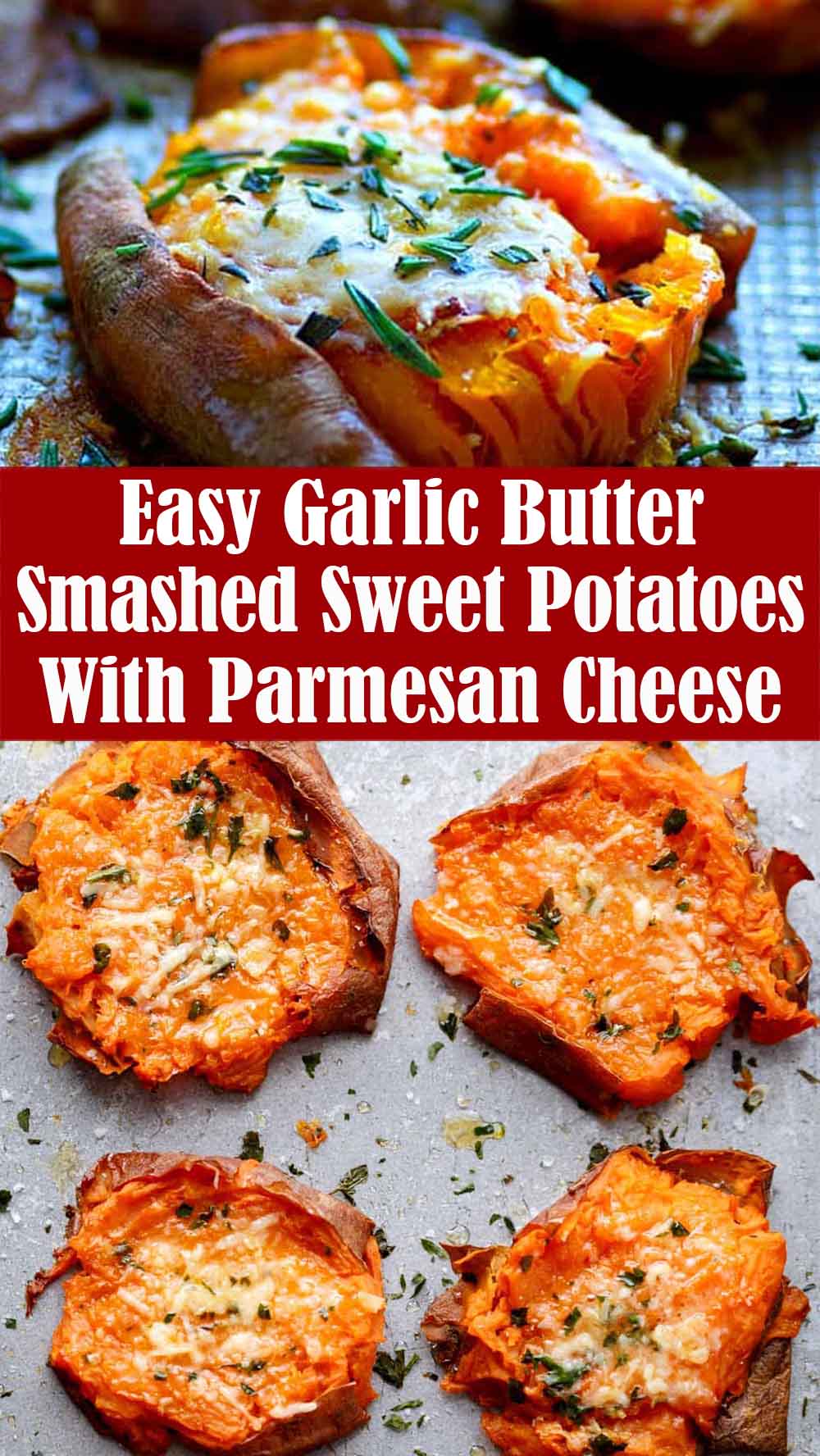 Garlic Butter Smashed Sweet Potatoes With Parmesan Cheese are an incredibly beautiful and delicious side dish. This potatoes are crispy and buttery on the outside, while soft and sweet on the inside, making way for one of the best ways to eat a sweet potato!
Ingredients:
Sweet Potatoes:
4 medium sweet potatoes (or 3 large sweet potatoes)*
A light spray of olive oil
3 tablespoons melted butter
4 cloves garlic , crushed
1 tablespoon fresh chopped parsley
Kosher Salt and Black Pepper to taste
2 tablespoons Parmesan Cheese
Click Here For Step-By-Step Instructions
Let us know if you liked this recipe. Try the other recipe categories as well!