Smoky kielbasa sizzling with sweet peppers, onions and garlic in a vibrant tomato sauce. It's fast and easy sausage. This sausage, pepper and rice skillets are really delicious!
INGREDIENTS:
1 1/4 c. white rice
2 tsp. olive oil
1 (12 ounce) package smoked sausage
1/2 red bell pepper, sliced
1/2 yellow bell pepper, sliced
1 small white onion, quartered and sliced
4 cloves garlic, minced
1/2 tsp. kosher sea salt
1/2 tsp. ground black pepper
5 tbsp. tomato paste
1 1/4 c. low-sodium chicken broth, divided
1 tsp. paprika
1/8 tsp. cayenne pepper
1 1/2 tbsp. chopped parsley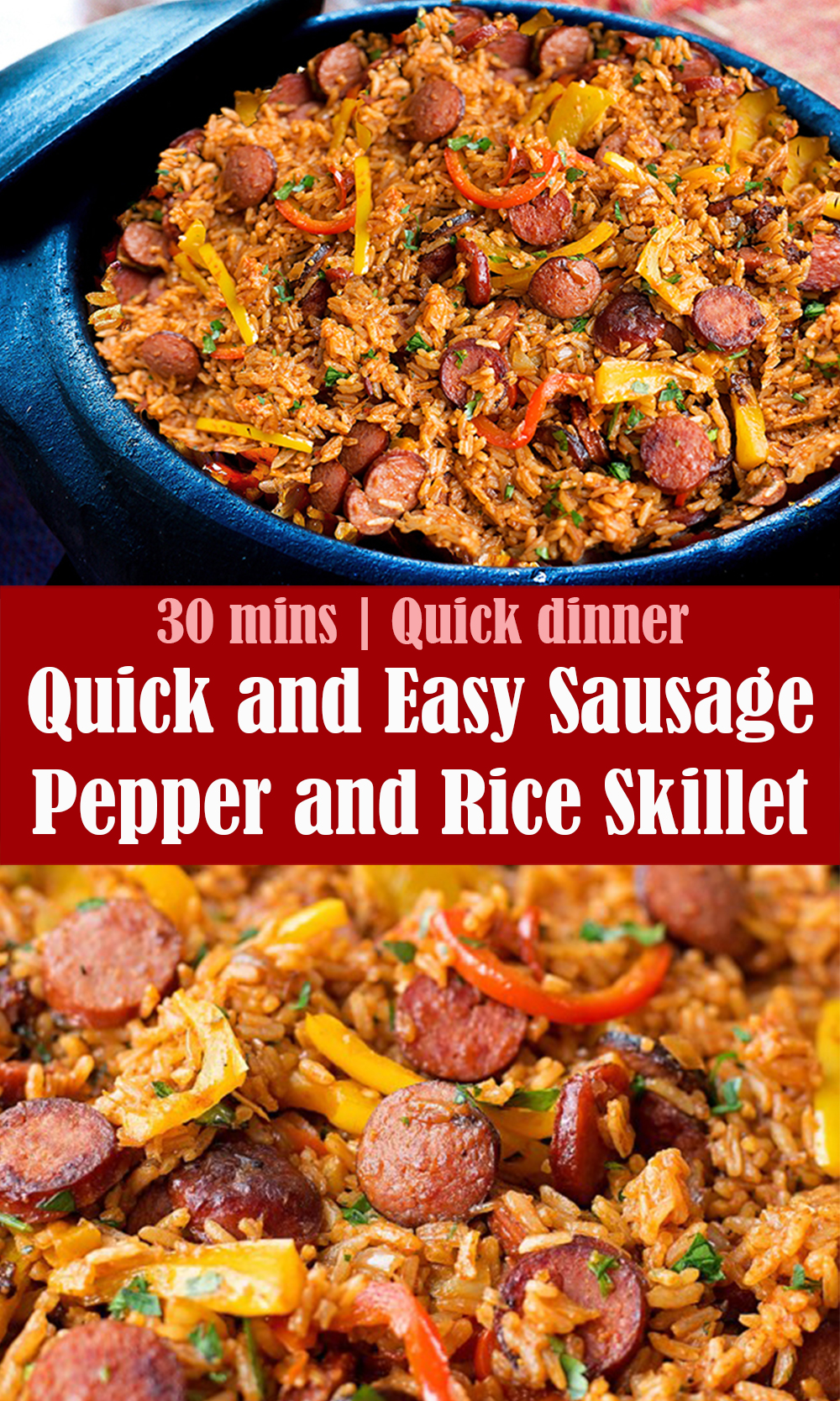 Click Here For Step-By-Step Instructions
If you like the recipe, please share it.