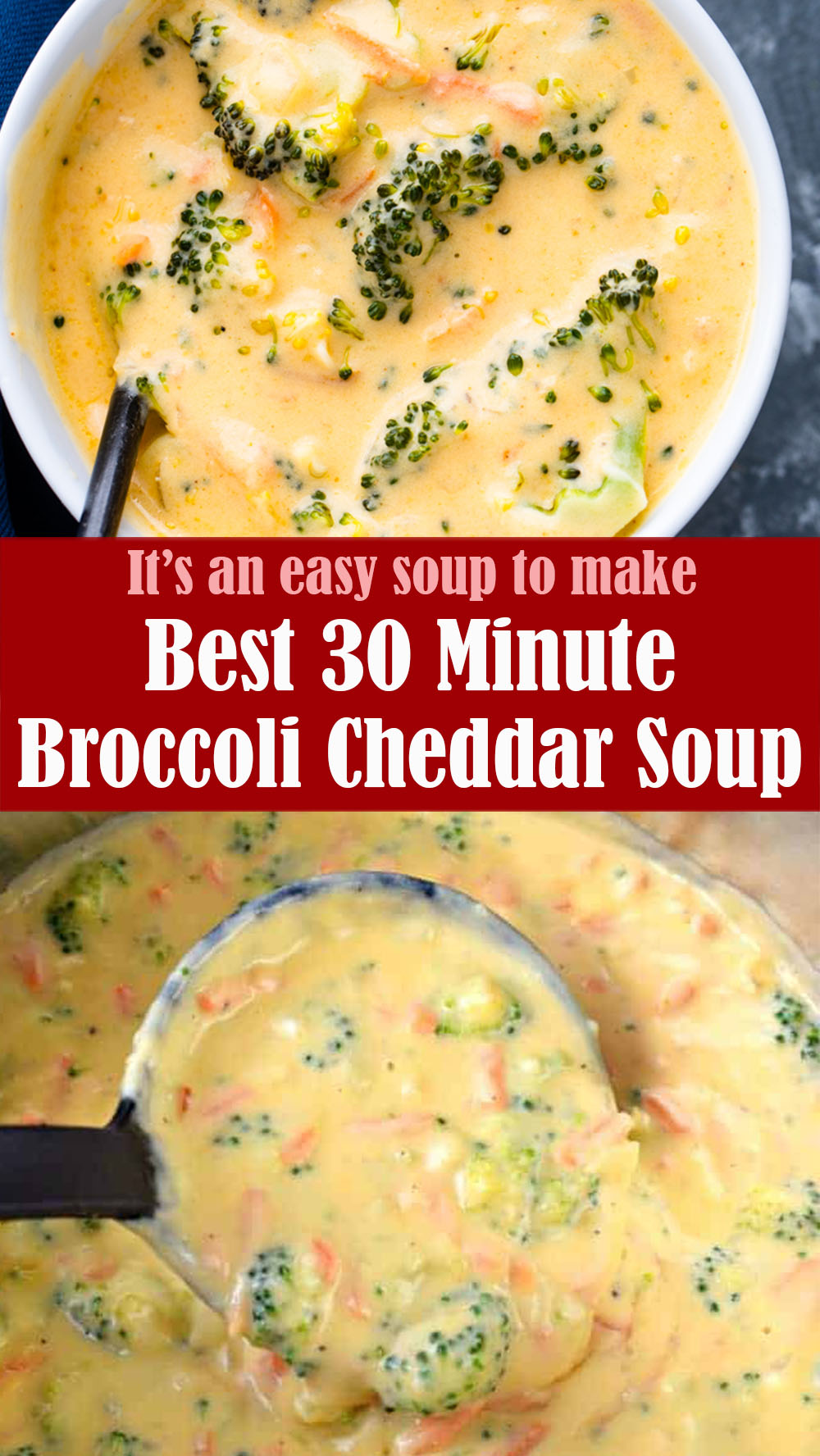 This is the best creamy broccoli cheese soup. If you like Panera's broccoli cheddar soup, this blows the pants off it. It's an easy soup to make and is ready in 30 minute. Healthy broccoli cheddar soup packed with carrots, broccoli, garlic, and cheese.
Ingredients:
4 tablespoons butter ½ stick
½ medium onion chopped
2-3 cloves garlic minced
4 tablespoon AP flour
2 cups low sodium chicken or vegetable stock
1 tsp kosher salt
½ tsp black pepper
¼ tsp or ground nutmeg, optional
3 cups broccoli florets or 1 large head, cut into small pieces
1 large carrot grated, julienned or finely chopped
2 cups half & half or milk or light or heavy cream
8 oz block grated cheddar cheese or 2 cups (mild, medium, or sharp )
Click Here For Step-By-Step Instructions
Let us know if you liked this recipe. Try the other recipe categories as well!