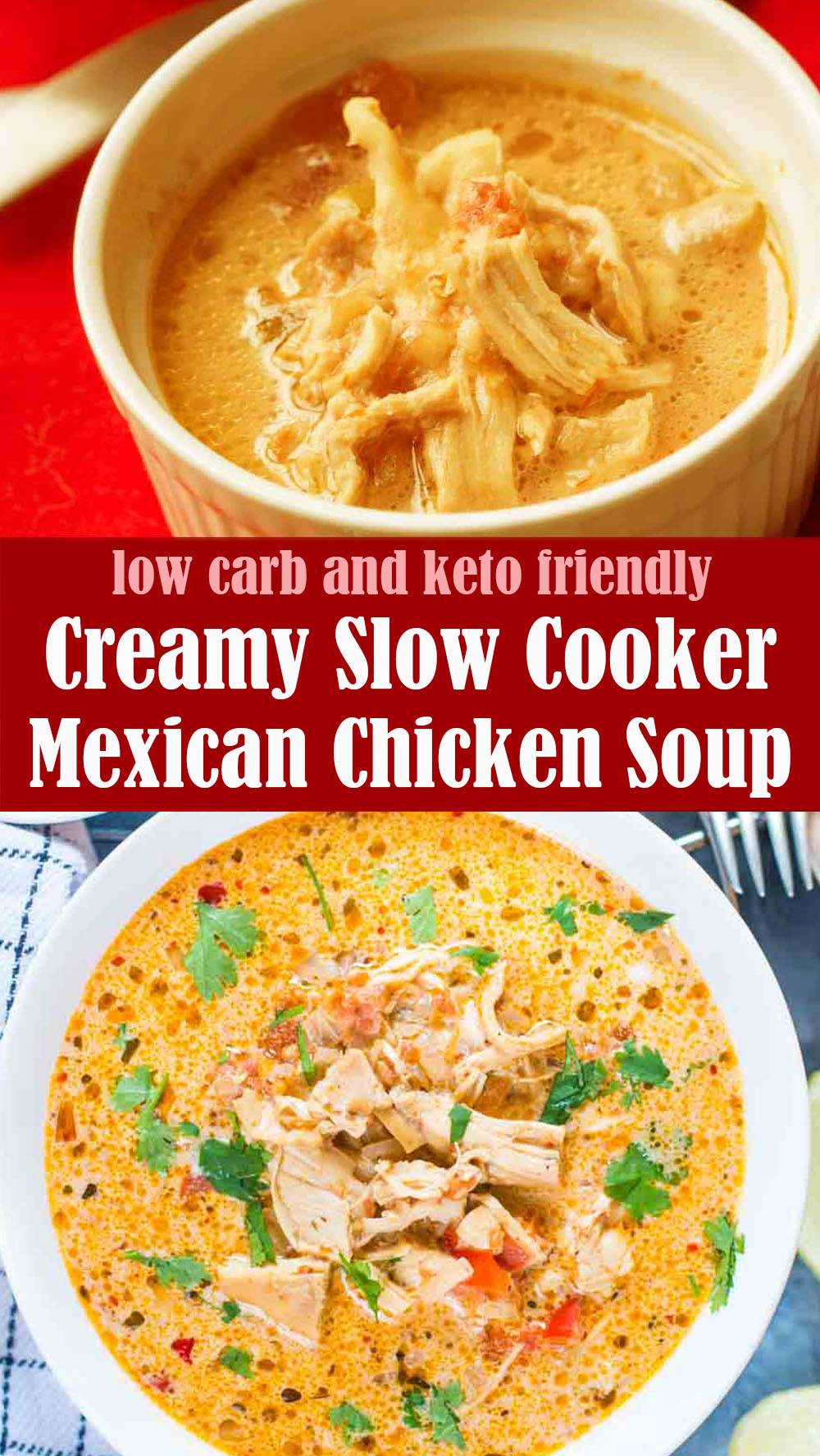 This Creamy Slow Cooker Mexican Chicken Soup is a beautiful recipe of heartwarming soup that will make you and your family very happy. This soup recipe made in crockpot is low carb and full of Mexican flavours. Tender Chicken, flavourful creamy broth, ultimate chicken soup for the winter.
Ingredients:
400 grams boneless skinless chicken breast
1 14 oz can Fire-roasted plum tomato (ref note 1)
2 tspn oil
1 medium onion Finely Chopped
1 tbsp Minced garlic
1 red bell pepper Chopped
1.5 tsp Roasted Cumin powder
1 tsp Dried Oregano
1.5 tsp Chipotle chilli powder (ref note 2)
1 tsp paprika (Optional)
1.5 cups chicken stock
1 cup half and half
½ Cup Cream Cheese (room temperature)
1 cup cheddar cheese (or Mexican blend)
Salt to taste
Fresh Cilantro leaves for garnishing
Click Here For Step-By-Step Instructions
Let us know if you liked this recipe. Try the other recipe categories as well!