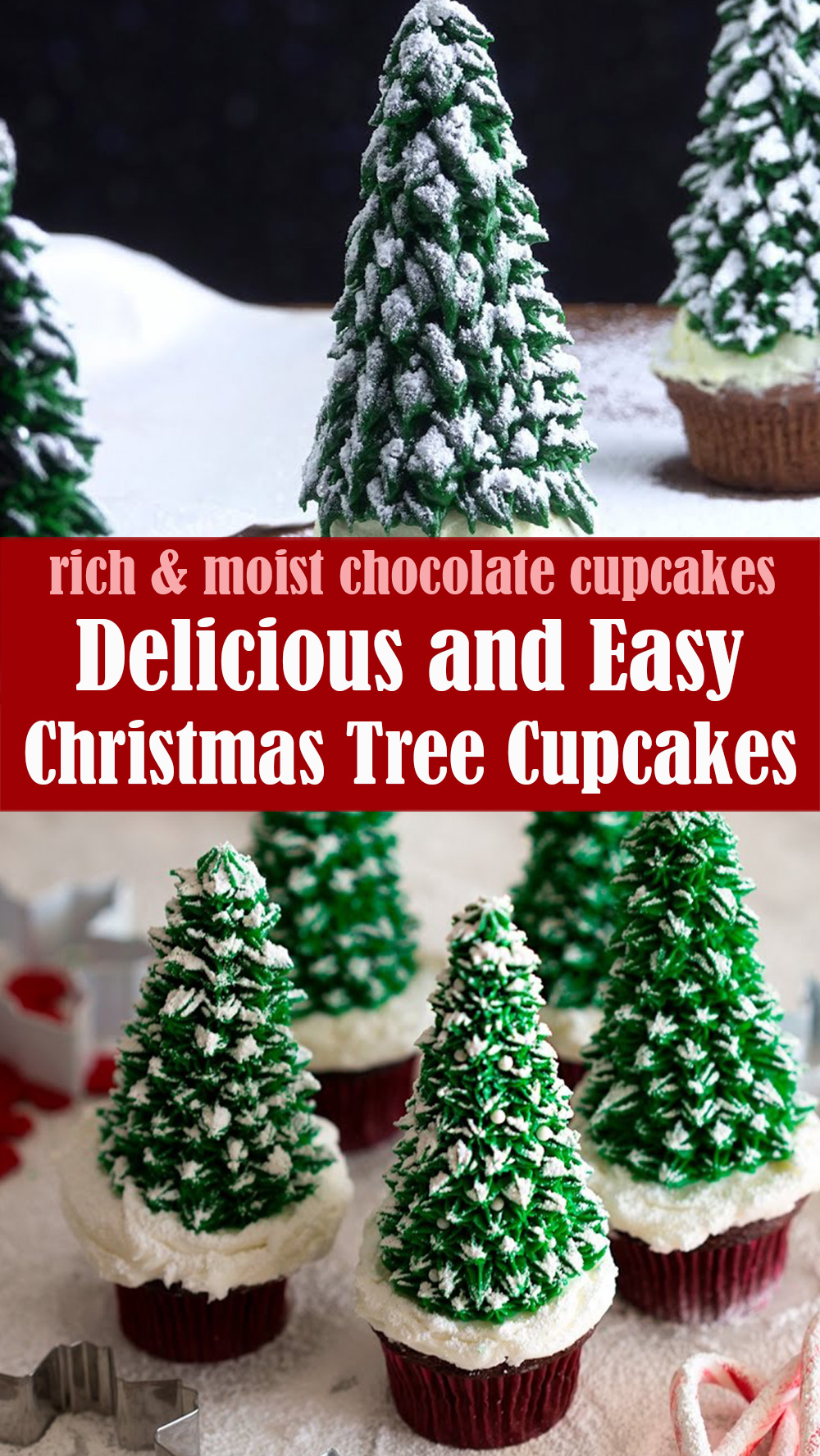 These Delicious Christmas Tree Cupcakes are easier than they look and are such a fun and festive dessert for holiday parties! It's made from ice cream cones, some buttercream and a dusting of powdered sugar for snow!
Ingredients:
For the frosting and Christmas trees:
12 sugar cones
2 lbs confectioners' sugar 910g, plus more for dusting
1 pound unsalted butter 454g, room temperature
1-2 tbsp milk or cream 15-30mL
1 tsp vanilla extract 5mL
20 drops green food coloring
For the cupcakes:
1 1/2 cups all-purpose flour 180g
1/2 cup unsweetened cocoa powder 60g
1 tsp baking soda 6g
1/2 tsp salt 3g
1/2 cup buttermilk 118mL
1/4 cup sour cream 60g
1 1/3 cups sugar 267g
2 large eggs
1 tsp vanilla extract 5mL
1/4 cup strong coffee 60mL
1/2 cup melter butter 115g, optional
Click Here For Step-By-Step Instructions
Let us know if you liked this recipe. Try the other recipe categories as well!