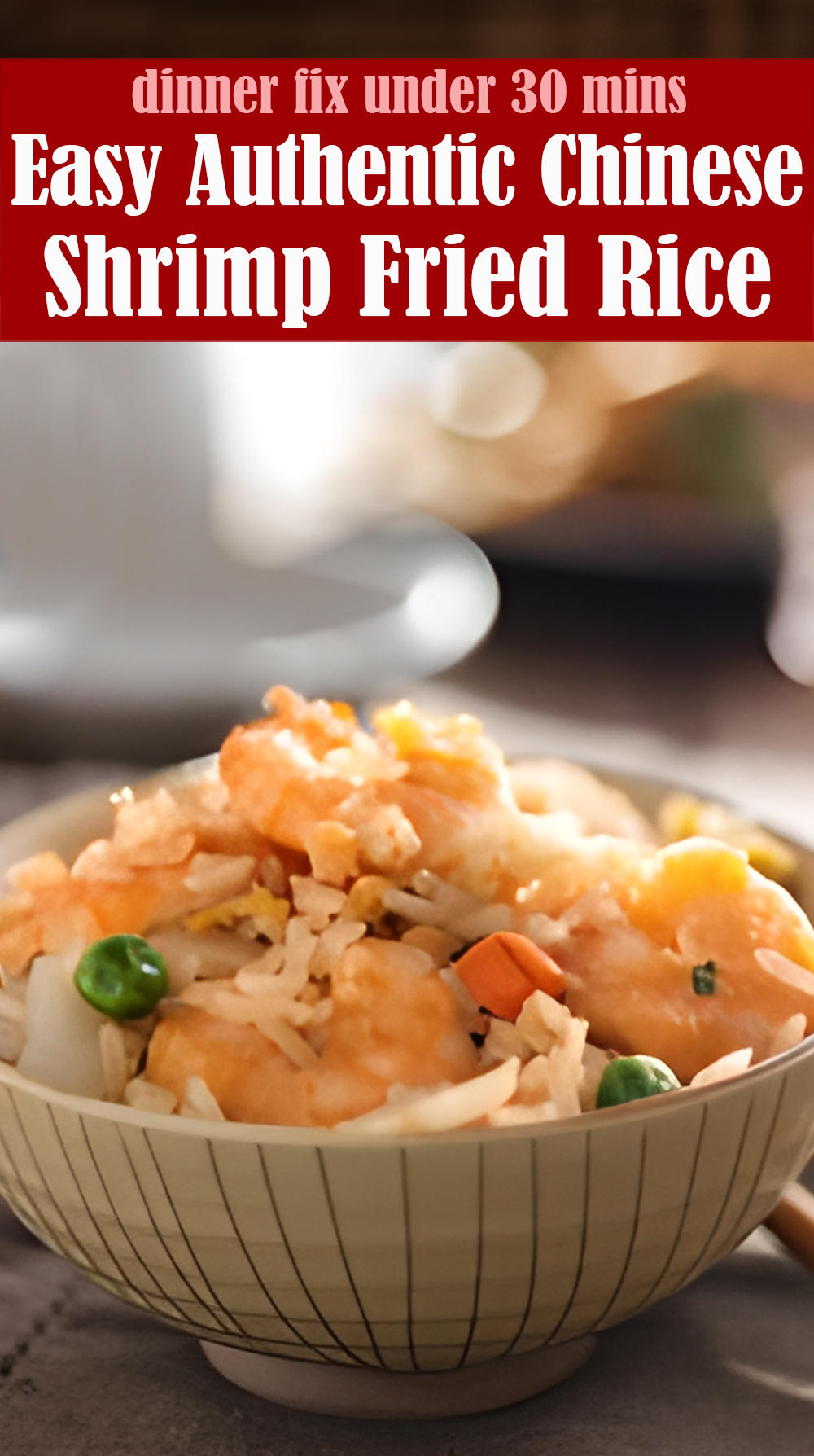 Authentic Chinese Shrimp Fried Rice is quick and easy to make, customizable with any of your favorite mix-ins, and so irresistibly delicious. This easy shrimp fried rice is the best and easy shrimp and rice recipe to try next. Dinner fix under 30 mins with this recipe of shrimp fried rice recipe Chinese style!
Ingredients:
4 teaspoons vegetable oil divided use
3/4 pound shrimp peeled and deveined
1/2 cup onion finely chopped
1/2 cup carrots peeled and coarsely chopped
1/2 cup frozen peas thawed
2 teaspoons minced garlic
2 eggs lightly beaten
3 cups cooked white rice long grain
3 tablespoons soy sauce
1 tablespoon toasted sesame oil
salt and pepper to taste
1/4 cup green onions sliced
Instructions:
1. Heat 2 teaspoons of oil in a large pan over medium high heat. Season the shrimp with salt and pepper to taste.
2. Place the shrimp in a single layer in the pan. Cook for 2-3 minutes per side or until pink and opaque.
3. Remove the shrimp from the pan and cover with foil to keep warm.
4. Add 1 teaspoon of oil to the pan, along with the onion and carrots. Cook for 3-5 minutes or until vegetables are softened.
5. Add the garlic and cook for 30 seconds.
6. Remove the vegetables from the pan, then cover to keep warm.
7. Pour the remaining teaspoon of oil into the pan; add the eggs and cook, stirring occasionally and breaking up with a spatula until the eggs are scrambled and cooked through. Season with salt and pepper.
8. Add the rice, shrimp, reserved cooked veggies and peas to the pan. Stir in the soy sauce and sesame oil and mix gently until everything is thoroughly combined and warmed through, 3-4 minutes.
9. Sprinkle green onions over the top, then serve.