Delicious and quick, this dish is a great way to get more fish into your healthy meal plan! We think this baked tilapia recipe can't be beat!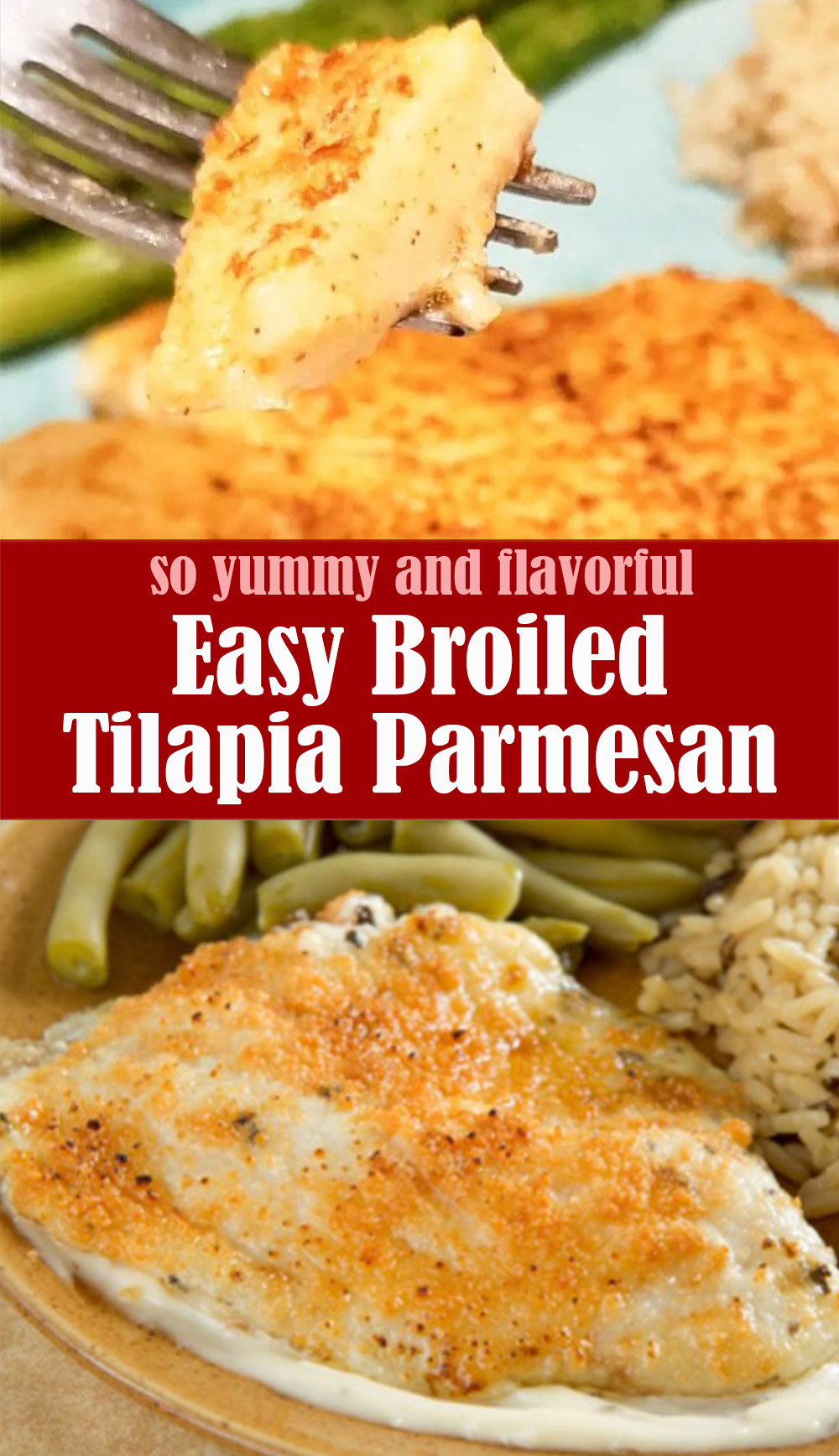 Ingredients
1/4 cup Parmesan cheese
2 tablespoons butter, softened
1 tablespoon and 1-1/2 teaspoons reduced-fat mayonnaise
1 tablespoon fresh lemon juice
1/8 teaspoon dried basil
1/8 teaspoon ground black pepper
1/8 teaspoon onion powder
1/8 teaspoon celery seed
1 pound tilapia fillets
Tips
Serve with broccoli and brown rice.
Directions
Preheat your oven's broiler. Grease a broiling pan or line pan with aluminum foil.
In a small bowl, mix together the Parmesan cheese, butter, mayonnaise and lemon juice. Season with dried basil, pepper, onion powder and celery salt. Mix well and set aside.
Arrange fillets in a single layer on the prepared pan. Broil a few inches from the heat for 2 to 3 minutes. Flip the fillets over and broil for a couple more minutes. Remove the fillets from the oven and cover them with the Parmesan cheese mixture on the top side. Broil for 2 more minutes or until the topping is browned and fish flakes easily with a fork. Be careful not to overcook the fish.
Let us know if you liked this recipe. Try the other recipe categories as well!