These incredibly simple Brownie in a Mug is packed with rich chocolate flavor! Satisfy your brownie craving in minutes with this fudgy and delicious recipe. Enjoy a single-serving, chocolatey brownie in a mug in no time with my 1 Minute Brownie in a Mug Recipe!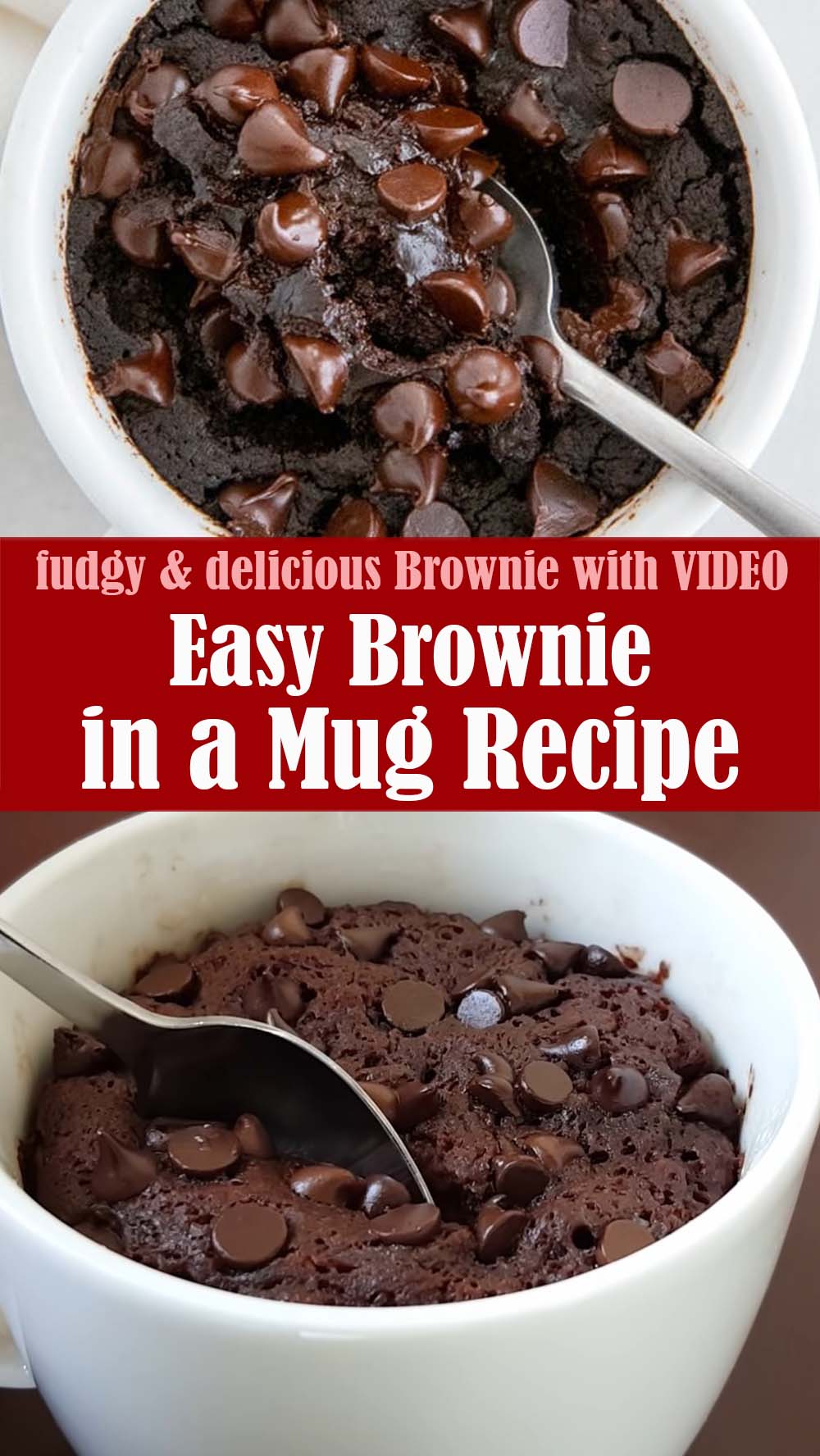 Ingredients:
3 Tbspn Purpose flour
2 to 3 tbspn Sugar
2 Tbspn Cocoa powder
pinch of vanilla
pinch of salt
1/4 tsp of baking powder
Ghee or Butter 2 tbspn
3 tbspn Milk
Chocolate chips
Instructions:
Place sugar, flour, cocoa powder and salt in a mug. Use a small whisk or fork, and stir until combined, and free of lumps. Stir in chocolate chips. Add oil, milk and vanilla, stir with a spoon or small rubber spatula until just combined (try not to over mix it).
Sprinkle a few additional chocolate chips over the top and cook in the microwave for about 90 seconds (microwave times may vary). Eat immediately with ice cream, whipped cream, powdered sugar, or berries.
Easy Brownie in a Mug Recipe Video
Via My Sunshinesz Youtube Channel..
Note:
Pick the Right Mug
Use a heavy ceramic mug with no metal accents.
Generic mugs, like the kind you buy in a souvenir shop that says "#1 Grandpa" or "World's Best Boss", work best.
Choose a mug that holds at least 1 cup of liquid. It makes mixing the brownie in the mug much less messy.