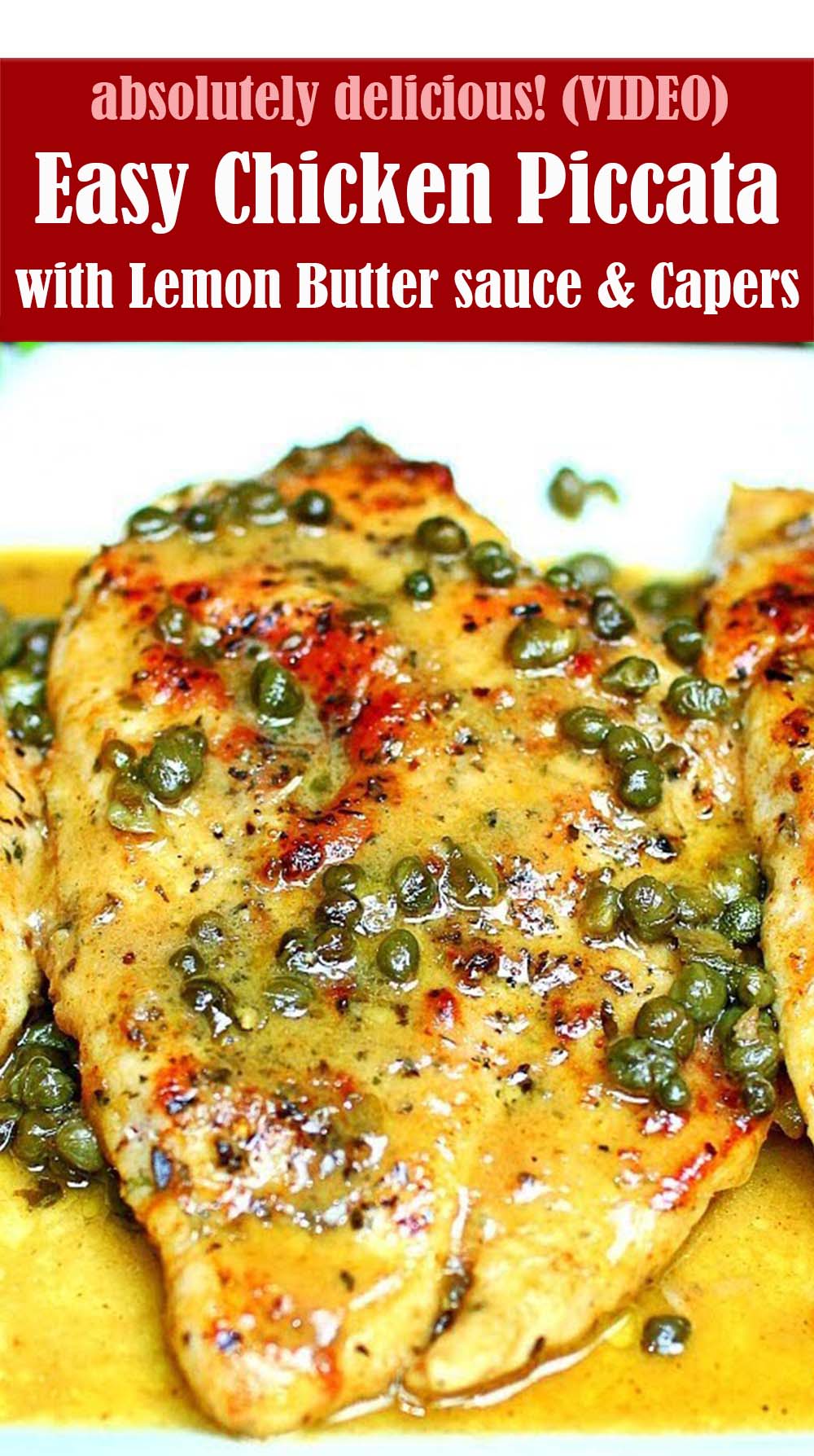 This easy Chicken Piccata recipe is a must try!! The chicken is cooked in a luscious lemon butter sauce and capers. The chicken is very tender and melt in your mouth delicious. You guys will absolutely love this chicken piccata recipe!
Ingredients:
3 Chicken breasts
salt and pepper to taste
1/2 TBS Italian seasoning
1/3 cup flour
2 TBS capers
1/2 cup white wine
1/2 cup chicken broth
1 whole lemon
4 TBS butter (I used salted)
Click Here For Step-By-Step Instructions
Easy Chicken Piccata Recipe VIDEO
Via Cooking With Claudia youtube channel
Let us know if you liked this recipe. Try the other recipe categories as well!