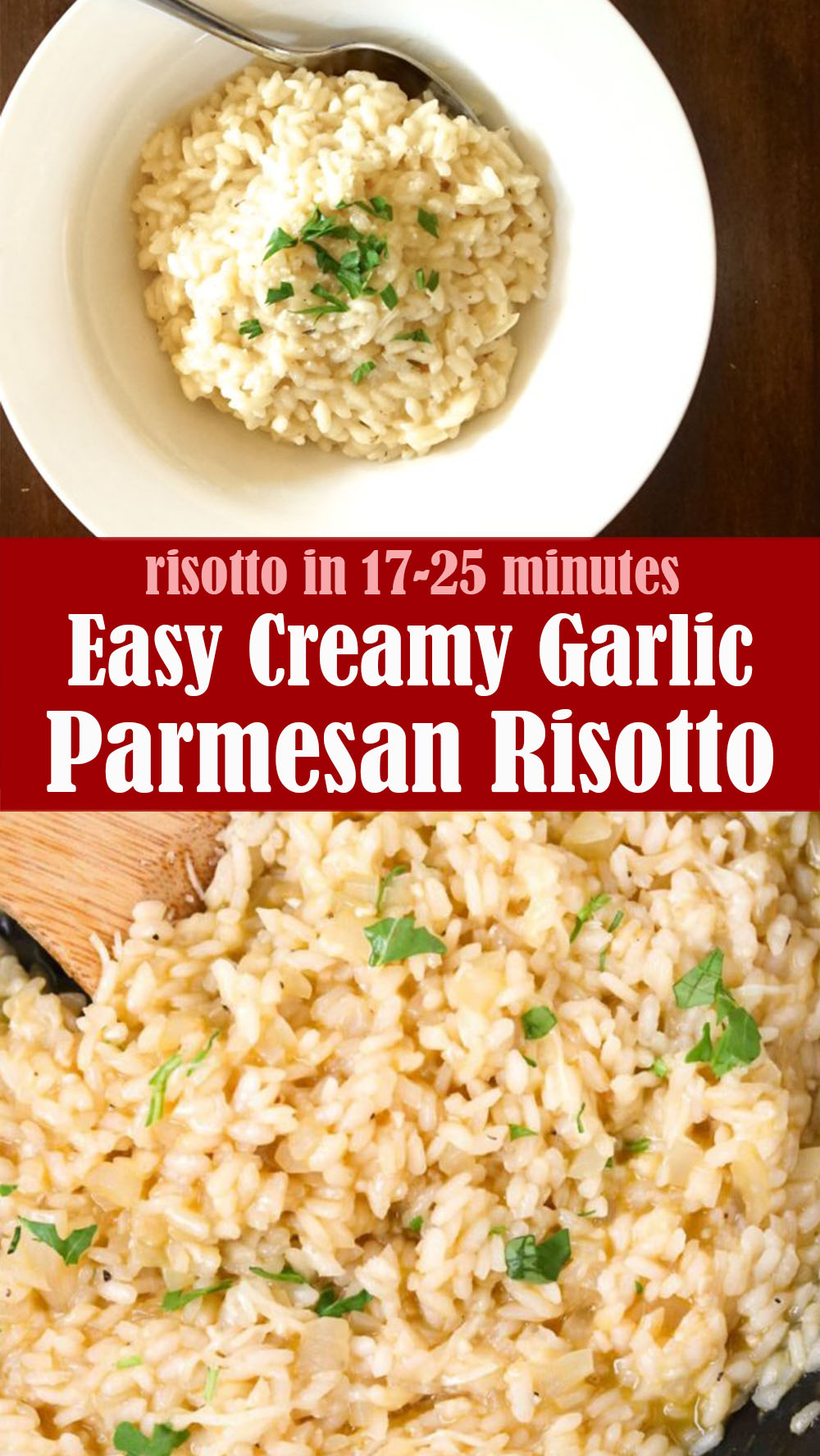 This Creamy Garlic Parmesan Risotto is my favourite basic risotto recipe. The perfect warm winter dinner to satisfy all your comfort food cravings. This risotto is so easy to make, and it's the perfect accompaniment to any meal.
Ingredients:
1/2 medium onion diced finely
4 cloves garlic minced
1 Tbs olive oil
1 Tbs butter
4 cups vegetable stock
1/4 cup dry white wine
1 cup arborio rice
1 cup freshly grated Parmesan cheese plus extra for serving
3 Tbs freshly chopped parsley
Click Here For Step-By-Step Instructions
Let us know if you liked this recipe. Try the other recipe categories as well!