During Easter celebration, one of the common activities is to make special cookies to decorate the dining table. One of the most beloved cookies is the Easter Egg Sugar Cookies, which not only taste great but also can be decorated in various colors and shapes according to the Easter theme.
In this article, we will share an easy recipe and step-by-step instructions to make delicious and beautiful Easter Egg Sugar Cookies. By using readily available ingredients and following the clear guidelines, we hope readers can make special Easter cookies for family and friends.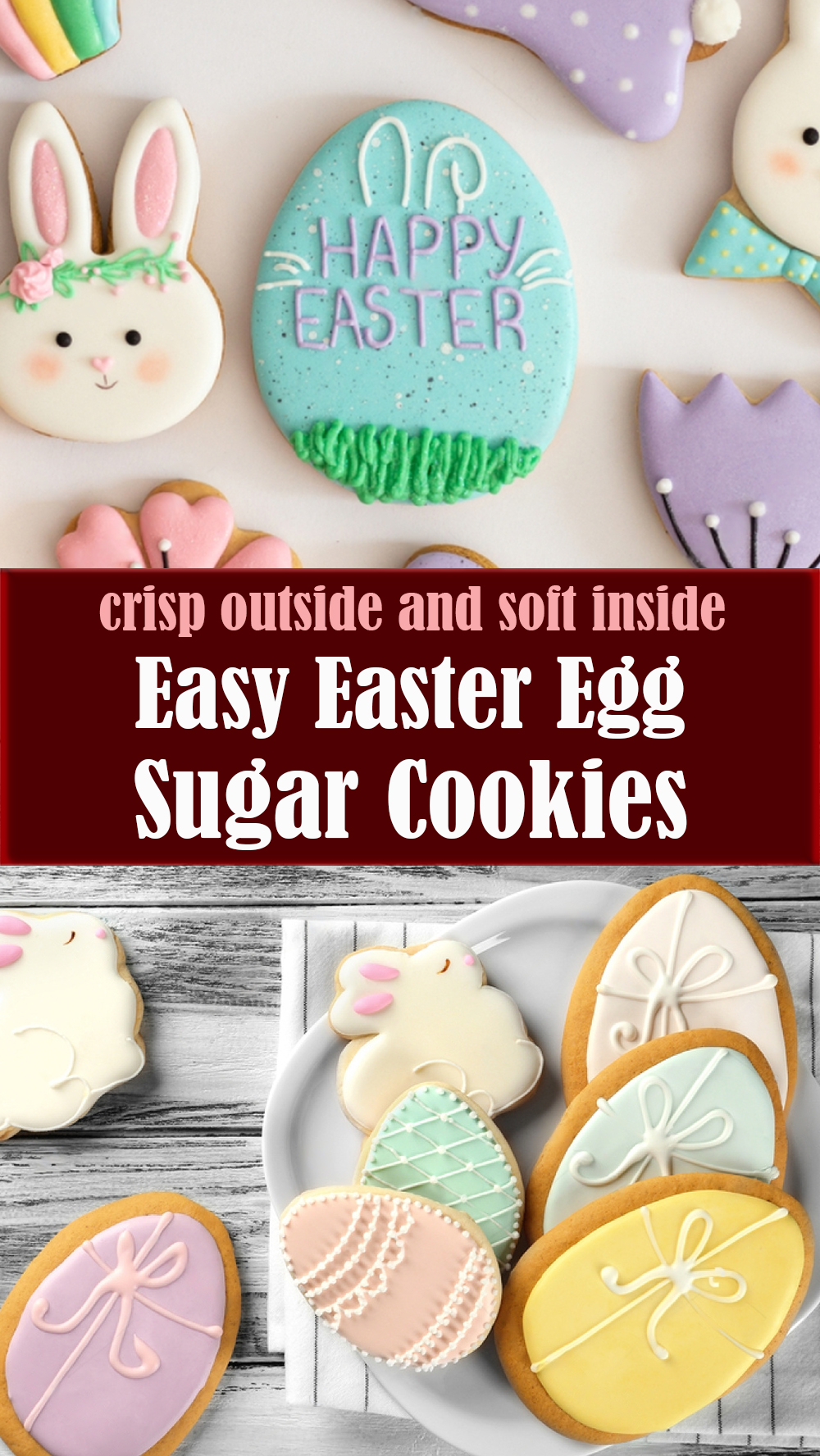 Yield: 24 cookies
Easy Easter Egg Sugar Cookies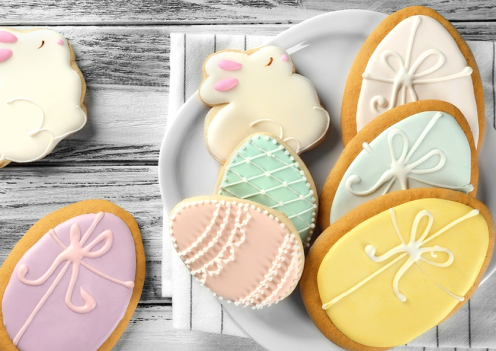 With a delightful texture that is crispy on the outside and soft on the inside, these Easter egg sugar cookies with royal icing are not only adorable but also easy to make. They are the perfect treat to indulge in this Easter.

Prep Time 1 hour

Cook Time 10 minutes

Total Time 1 hour 10 minutes
Ingredients
Sugar Cookies:
½ cup unsalted butter, softened to room temperature
1 cup granulated sugar
1 egg
1 teaspoon vanilla extract
½ teaspoon baking powder
¼ teaspoon salt
2 cups all-purpose flour
Royal Icing:
3 cups confectioners' sugar
2 tablespoons meringue powder
¼ cup room temperature water
½ teaspoon vanilla extract
gel food colouring
Instructions
Make the Sugar Cookies:

1. In a large mixing bowl, cream butter and sugar together using a hand mixer (or stand mixer) on medium speed until light and fluffy, about 2 minutes. Add egg and vanilla and beat until combined. Turn the mixer to low speed and add baking powder and salt. Gradually add flour and mix until combined.
Form the dough into a ball and wrap it tightly in plastic cling wrap. Freeze for 30 minutes or refrigerate until firm (at least 1 hour, up to overnight).

2. Preheat the oven to 350 F. Line a half sheet baking pan with parchment paper or silicone baking mat.

3. Remove the dough from refrigerator and let it sit at room temperature for 5-10 minutes. On a lightly floured surface, use a rolling pin to roll the dough out until it is ¼-inch thick. Use an egg-shaped cookie cutter to cut out Easter egg cookie shapes.

4. Transfer the cookies onto the lined baking sheet, placing them one inch apart. Re-roll any scraps and repeat to cut out more cookies.

5. Bake cookies for 8-10 minutes, until the edges start to turn golden brown. Let the cookies cool for a couple minutes on the baking sheet, then transfer them to a wire cooling rack to cool completely.

Prepare the Royal Icing:

1. In medium mixing bowl, combine confectioners' sugar with meringue powder. Add water and vanilla extract and beat with a hand mixer on medium-high speed, until smooth. If you find that the icing is too thick, add a little water (a teaspoon at a time). If you find the icing too thin, add a little more sugar.

2. To colour the icing, add gel food colouring. You can also use liquid food colouring, but this will have a slight effect on the consistency of the icing. You may need to add a little more sugar to get the consistency right.

3. To decorate, use a no. 5 piping tip to outline the base colour on the sugar cookie, leaving about ⅛-inch from the edge, and fill in the inside. To get the icing completely to the edges, use the back of a spoon to spread the icing to the edge.

4. Allow the base to dry enough so that when you add icing on top, it won't smudge or blend into it. It doesn't have to be fully set, but set enough, about 20-30 minutes. Then, use a thin no. 1 round tip to write decorate the cookies with patterns such as lines, squiggles, and dots.
Allow the icing to set completely before stacking up and storing to prevent smudging (a few hours up to one day).
Let us know if you liked this recipe. Try the other recipe categories as well!