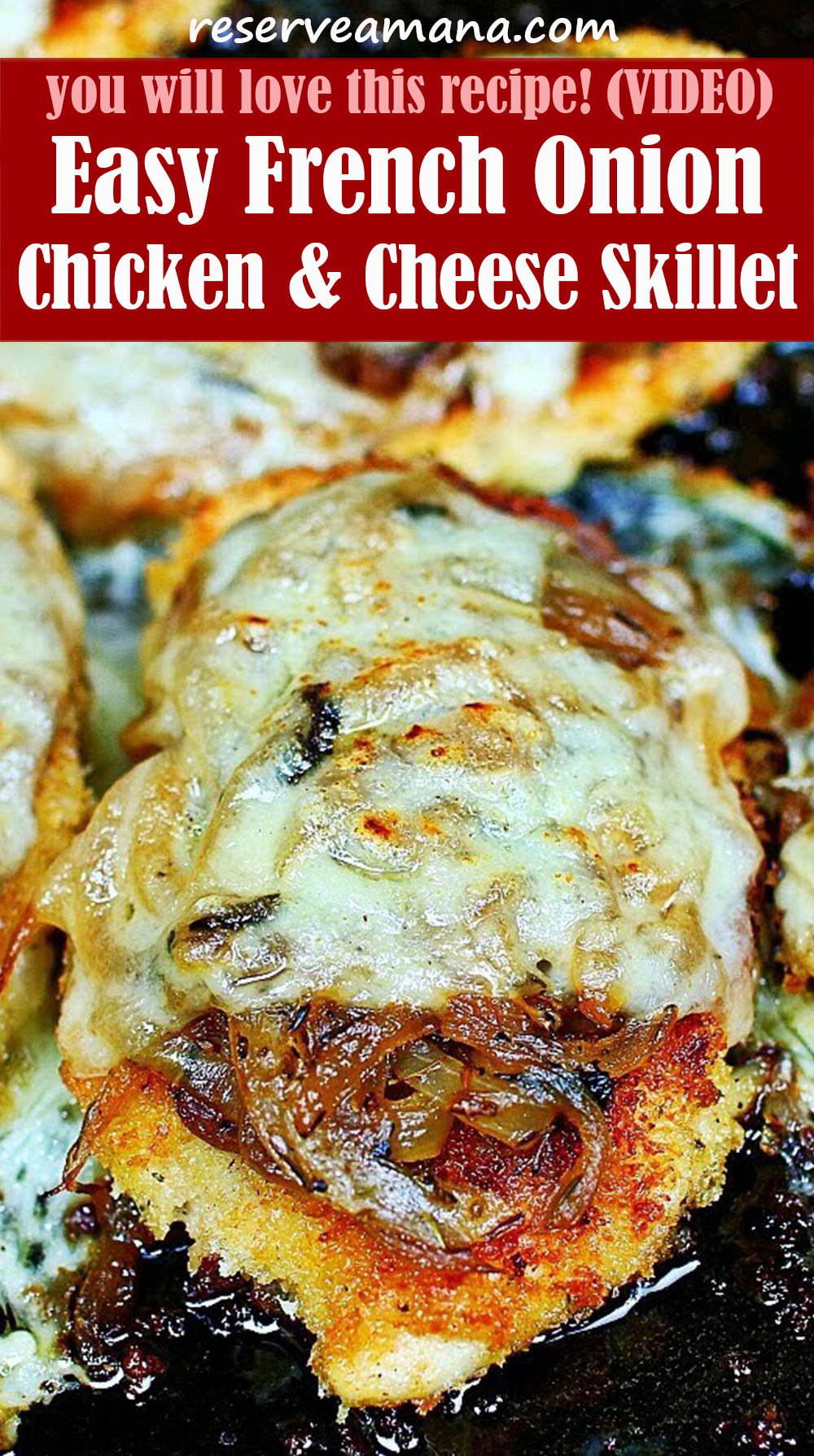 This French onion chicken and cheese skillet is such a flavor packed easy chicken recipe that is insanely good! The chicken is seared and topped with caramelized onions and cheese. What's not to love about that. Its also my go to healthy chicken recipe, i usually pair it with rosemary parmesan biscuits and salad. You will love this, hands down!!!!
Ingredients:
2 Large chicken breasts
salt and pepper to taste
2 TBS butter
2 meduim yellow onions
1 tsp dried thyme
1/4 cup white wine
1 1/2 cups seasoned Panko bread crumbs
2 Tbs olive oil (Use more to sear chicken if needed)
4 slices swiss cheese
Click Here For Step-By-Step Instructions
Easy French Onion Chicken and Cheese Skillet Video
Via Cooking With Claudia youtub channel
Let us know if you liked this recipe. Try the other recipe categories as well!