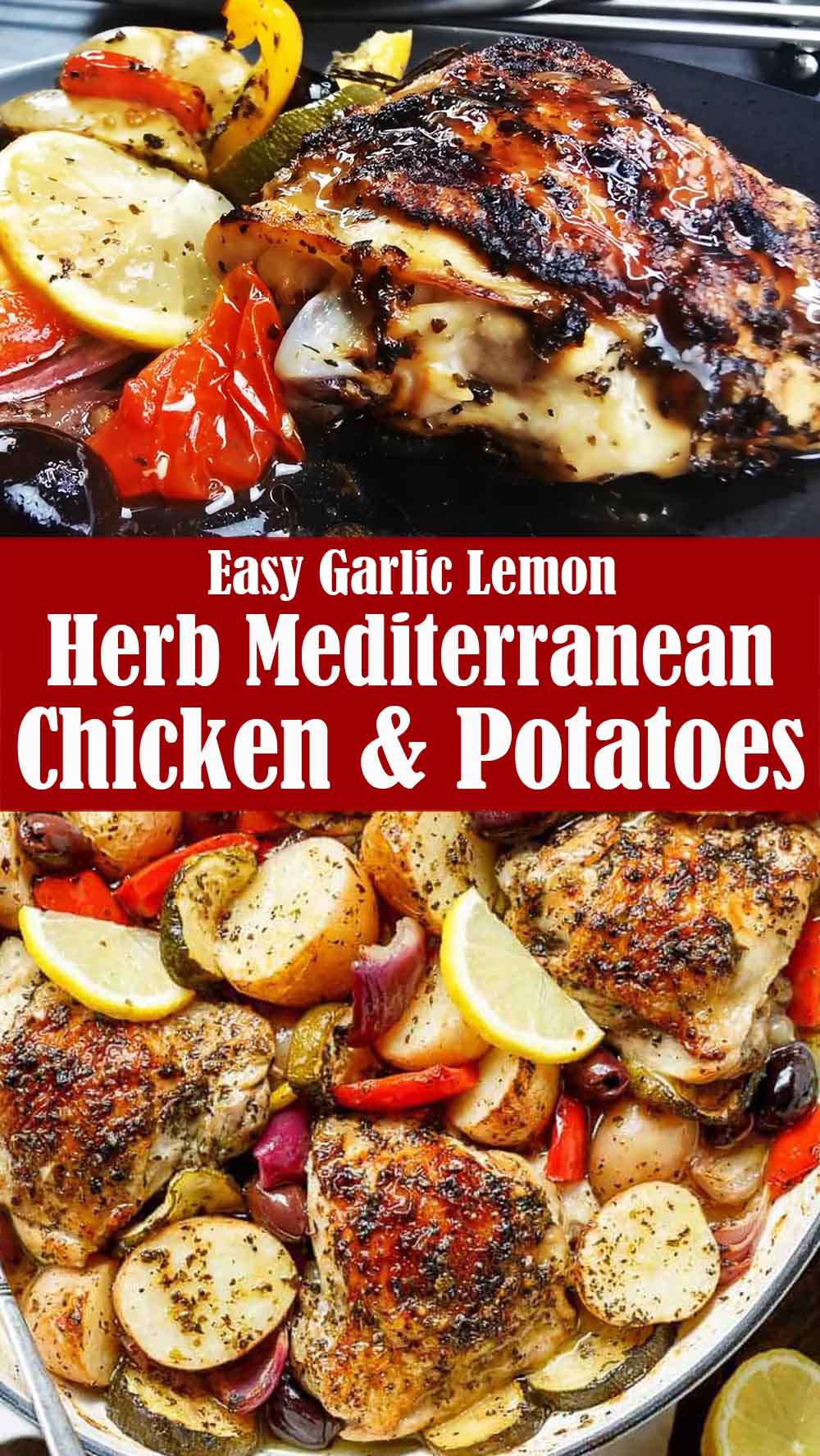 This Garlic Lemon Herb Mediterranean Chicken and Potatoes is a midweek chicken dinner idea that's one of those "throw it all in a pan" recipes with high returns for minimal effort. All made in the ONE PAN for an easy weeknight dinner the whole family will love!
Ingredients:
4 skin-on , bone-in chicken thighs
¼ cup lemon juice (juice of 1 lemon)
3 tablespoons olive oil , divided
1 tablespoon red wine vinegar
4 large garlic cloves , crushed
3 teaspoons dried basil
2 teaspoons dried oregano
2 teaspoons dried parsley
2 teaspoons salt , plus extra
8 baby potatoes , halved
1 red onion , cut into wedges
1 red bell pepper (capsicum), deseeded and cut into wedges
1 large zucchini , sliced
4 tablespoons pitted Kalamata olives
Lemon slices , to serve
Click Here For Step-By-Step Instructions
Let us know if you liked this recipe. Try the other recipe categories as well!