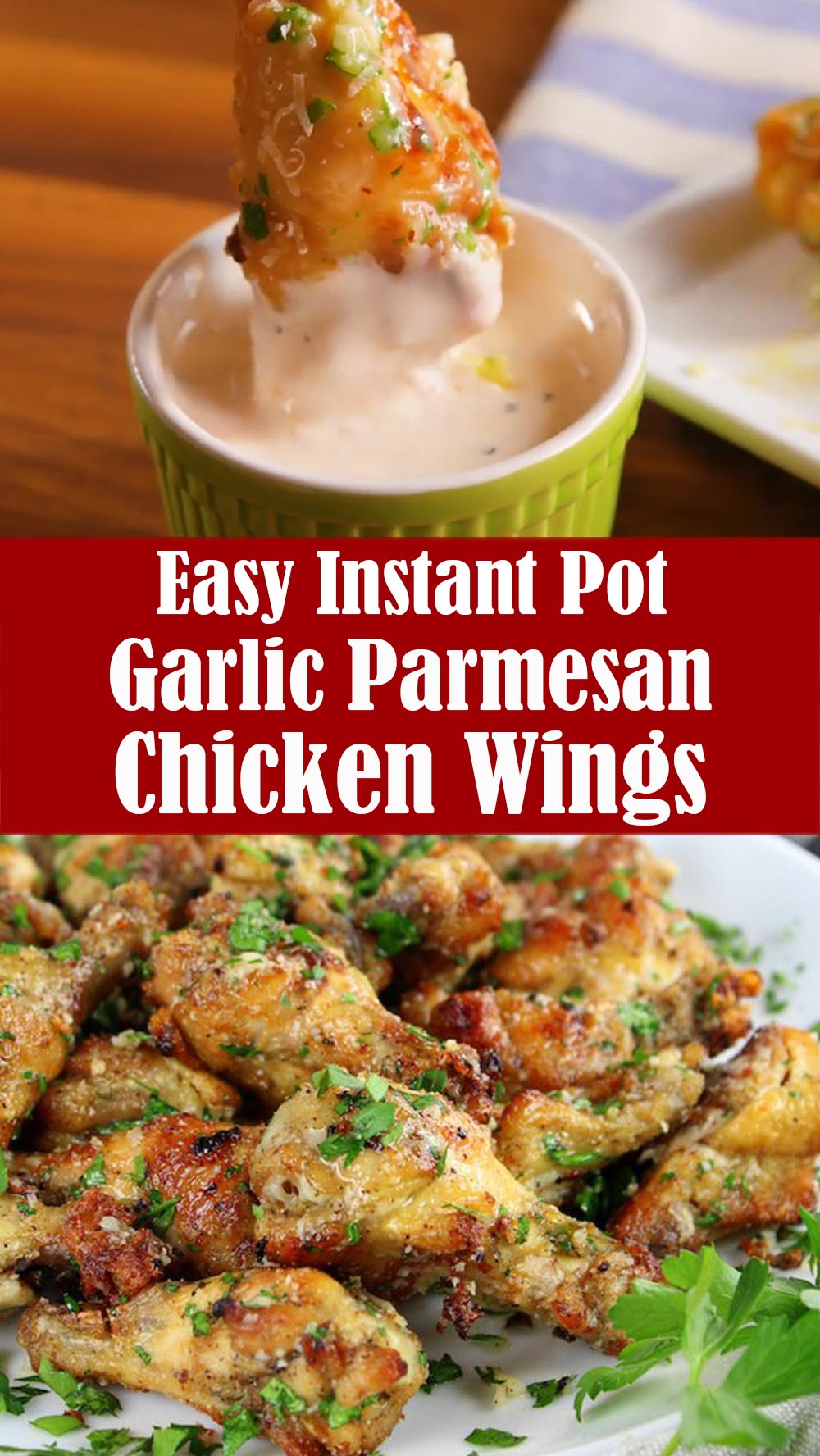 Mouthwatering Instant Pot Garlic Parmesan Chicken Wings are the perfect party appetizer, game day food or tasty snack. These Instant Pot Garlic Parmesan Chicken Wings are going to be your new favorite chicken wing recipe! They're tender on the inside, crispy and golden on the outside, with no frying involved.
Ingredients:
TO TOSS BEFORE PRESSURE COOKING:
3 pounds chicken drumettes/wings (whichever you prefer) *See Note
1 teaspoon garlic powder
1 teaspoon onion powder
1 teaspoon salt
1 teaspoon pepper
1 cup water
TO TOSS BEFORE BAKING:
5 large garlic cloves, minced
2 tablespoons butter
2 tablespoons olive oil
½ teaspoon salt
TO TOSS BEFORE SERVING:
1/3 cup Parmesan cheese
½ teaspoon salt
2 tablespoons parsley (optional)
Click Here For Step-By-Step Instructions
Let us know if you liked this recipe. Try the other recipe categories as well!