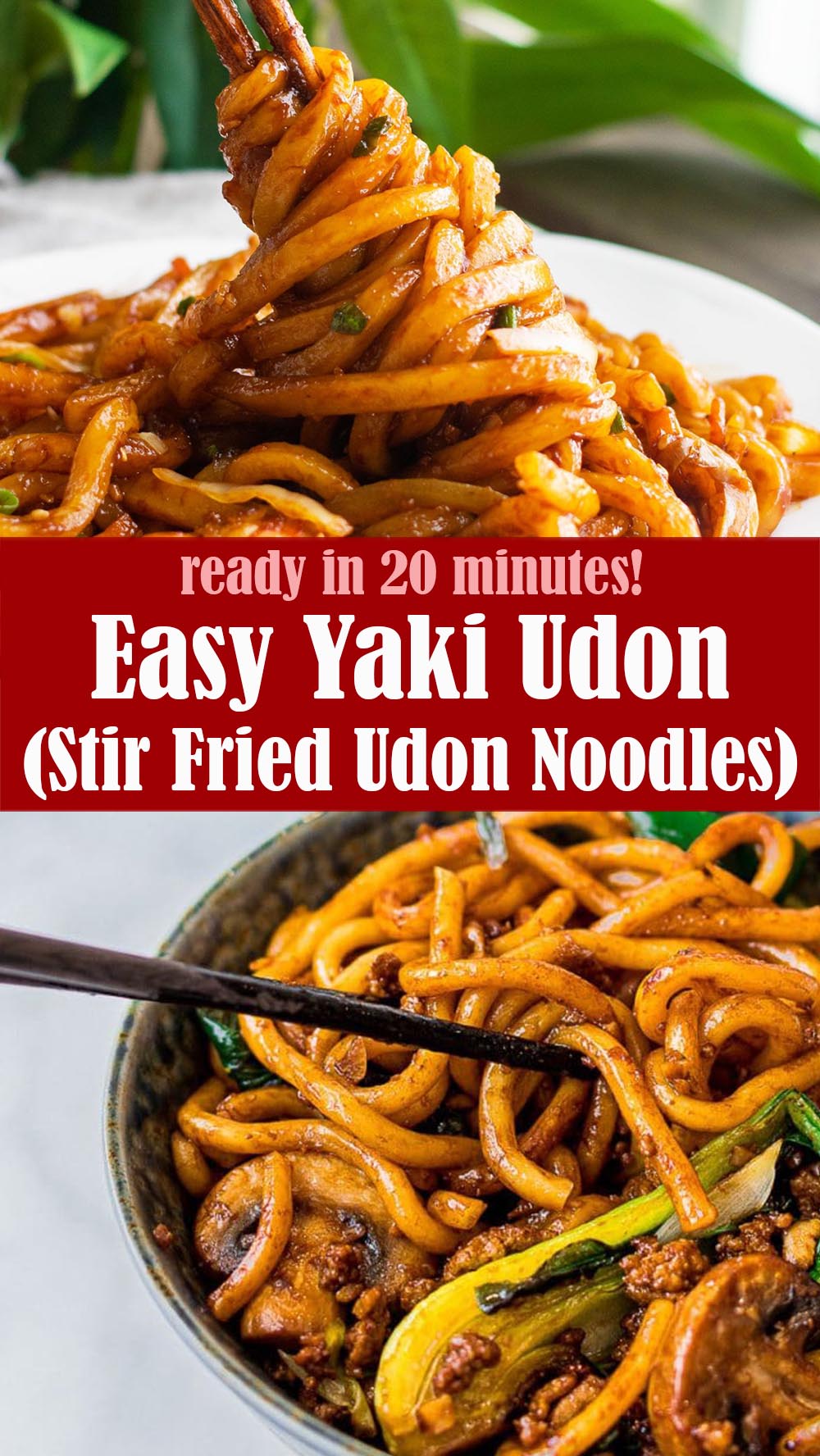 Yaki Udon is a delicious and easy recipe that can be made in just 20-minutes when you need dinner on the table fast. Stir fried udon noodles with a savory 5 ingredient yaki udon noodle sauce.
Ingredients:
2 packets udon noodles – total 13 oz vacuum packed noodles; see Note 1
2½ cups stir fry vegetables – chopped (I used mushrooms, bok choy, onions)
2 stalks scallions – cut 2 inches long
½ lb ground meat – beef, chicken, turkey, pork, shrimp
1 Tablespoon avocado oil
Yaki Udon Noodle Sauce:
2½ Tablespoons dark soy sauce – see Note 2
2 Tablespoons oyster sauce – see Note 3
1 Tablespoon mirin – see Note 4
2 teaspoons brown sugar
½ teaspoon rice wine vinegar
Click Here For Step-By-Step Instructions
Let us know if you liked this recipe. Try the other recipe categories as well!