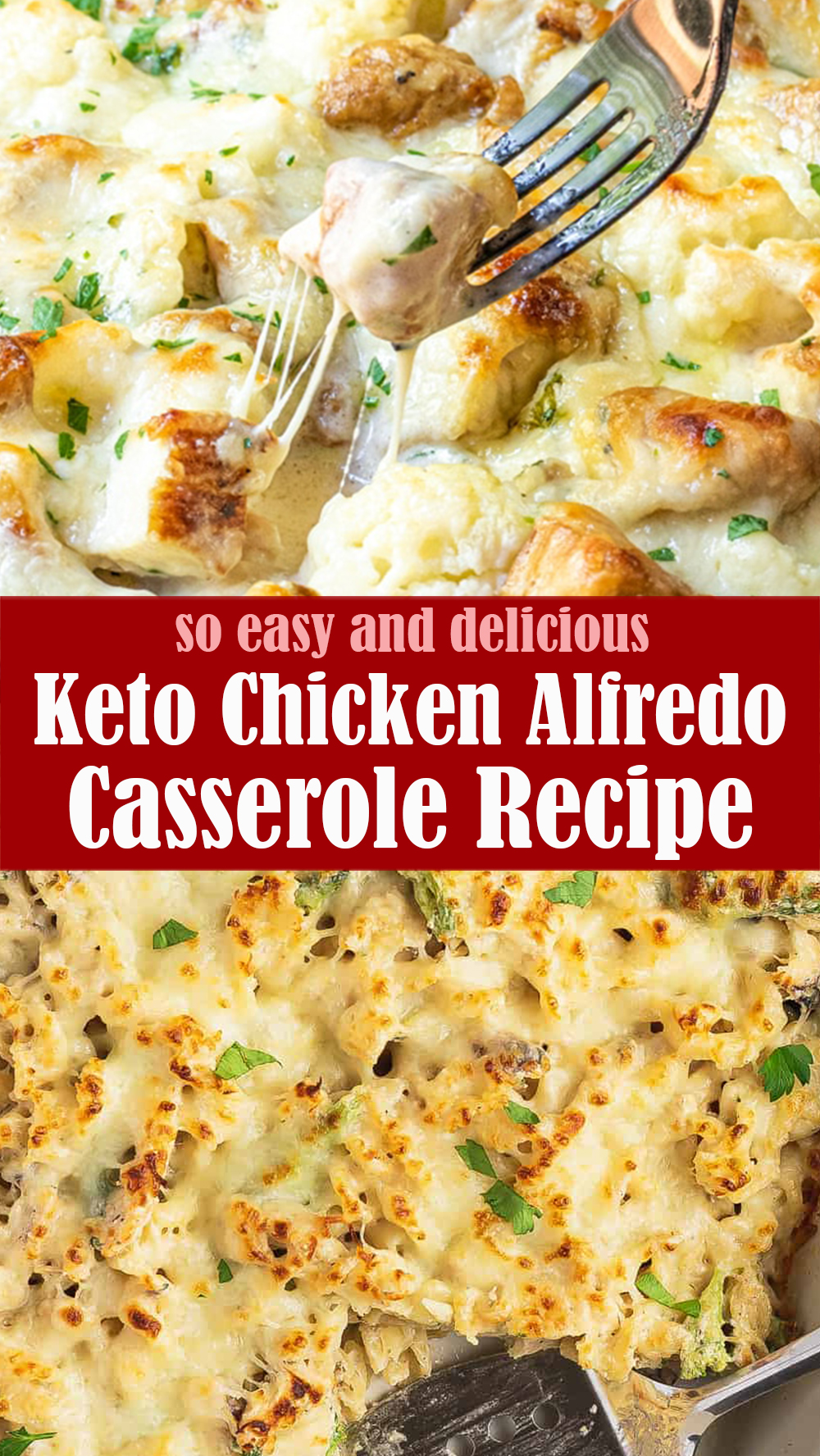 This Keto Chicken Alfredo Casserole is an easy, cheesy, comfort food dinner for your busiest weeknights. It's the perfect keto dinner solution for feeding the whole family.
Ingredients:
14 ounces Cauliflower florets, cut into bite-size pieces
32 ounces Chicken breast
1 teaspoon Onion powder
1 teaspoon Garlic powder
½ teaspoon Salt
¼ teaspoon Pepper
1 tablespoon Olive oil
2 cups Keto Alfredo Sauce
12 ounces Shredded mozzarella cheese, divided
Click Here For Step-By-Step Instructions
Let us know if you liked this recipe. Try the other recipe categories as well!