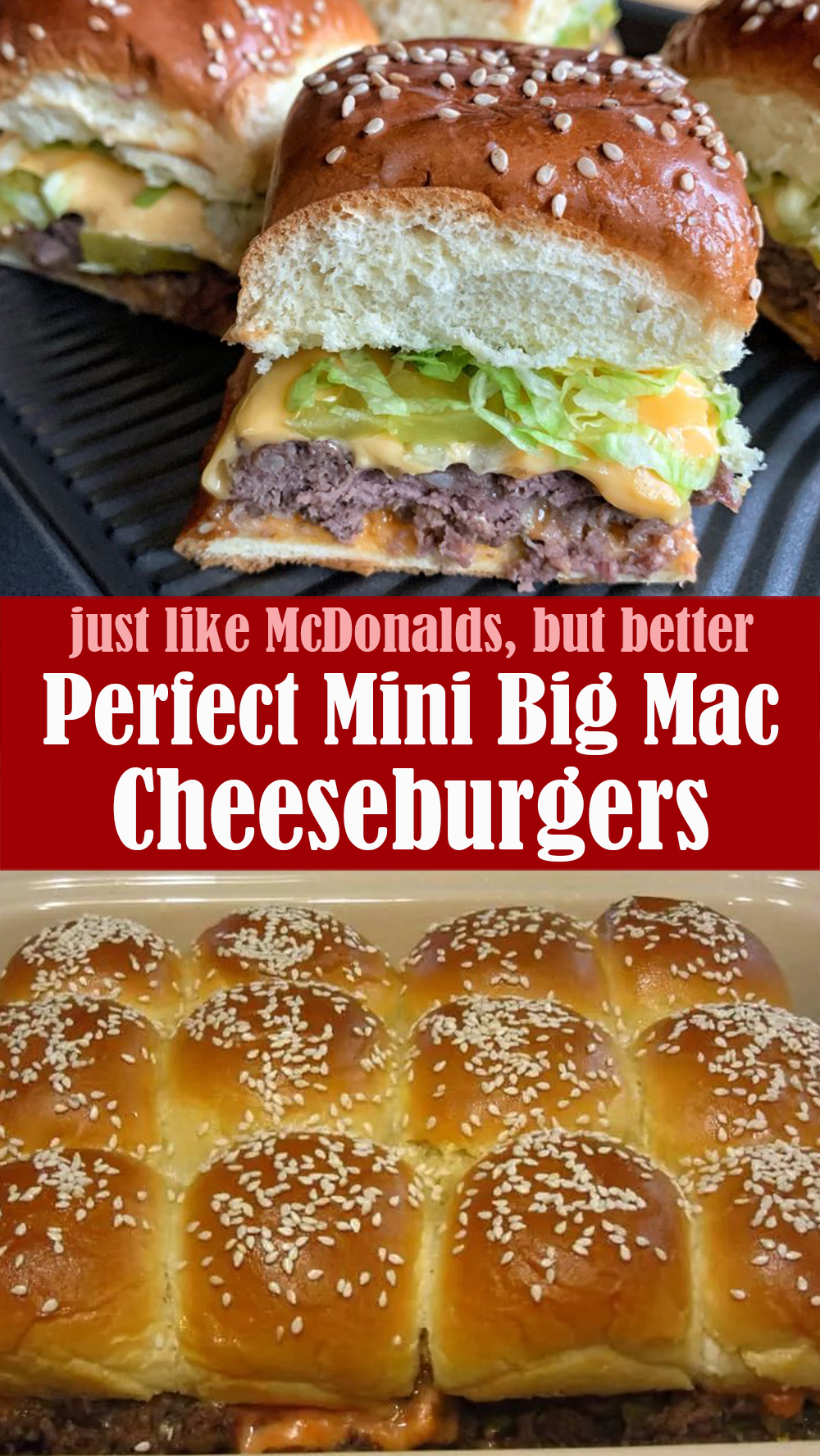 These Mini Big Mac Cheeseburgers are just as delicious as the iconic McDonalds burger, but better and easy to make at home! These are the perfect party food. They also make a great dinner for a fun and different meal option. Kids and grown ups will love them!
Ingredients:
1 package of 12 Dinner Rolls
2 lbs of Ground Beef
1 Small Yellow Onion, Minced Fine
12 Slices of Kraft American Cheese
1 Cup of Shredded Lettuce
12 to 15 Hamburger Dill Pickles (slices)
1/3 C of Thousand Island Dressing
2 eggs, whisked
1 T of Toasted Sesame Seeds
1 T of Butter, melted
2 t of Salt (or to taste)
2 t of Garlic Powder (or to taste)
1 t of Black Pepper (or to taste)
2 T of Minced Onion (or to taste)
Click Here For Step-By-Step Instructions
Let us know if you liked this recipe. Try the other recipe categories as well!