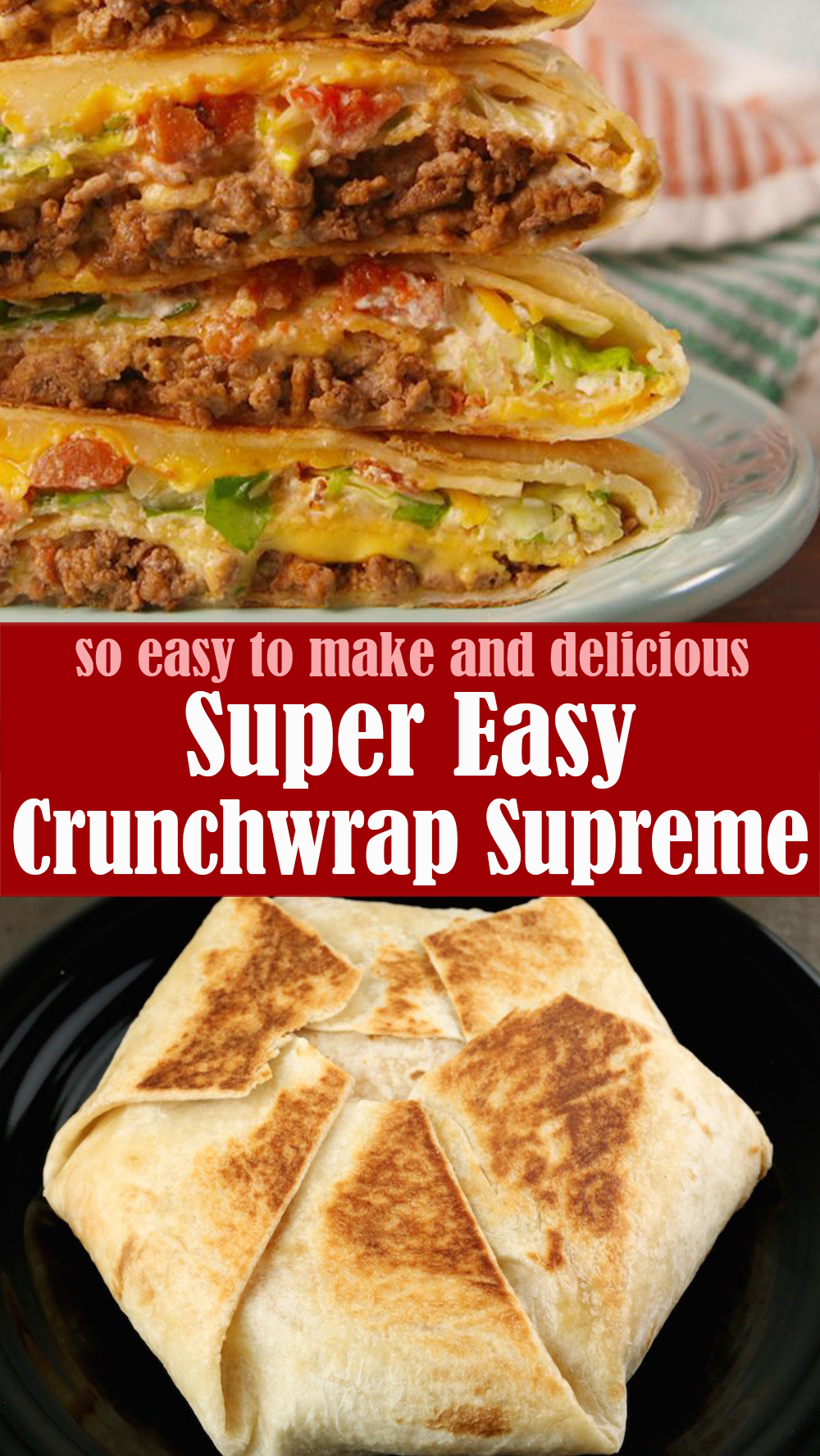 This Copycat Crunchwrap Supreme is packed with yummy ingredients like ground beef, nacho cheese sauce, lettuce, tomatoes and sour cream. Learn how to make a crunchwrap supreme at home, including how to fold a crunchwrap for a perfect seal.
Ingredients:
1 lb. ground beef
1 tsp. chili powder
1/2 tsp. ground paprika
1/2 tsp. ground cumin
Kosher salt
Freshly ground black pepper
8 large flour tortillas
1/2 c. nacho cheese sauce
4 tostada shells
1 c. sour cream
2 c. shredded lettuce
1 c. chopped tomatoes
1 c. shredded cheddar
1 c. shredded Monterey Jack
1 tbsp. vegetable oil
Click Here For Step-By-Step Instructions
Let us know if you liked this recipe. Try the other recipe categories as well!