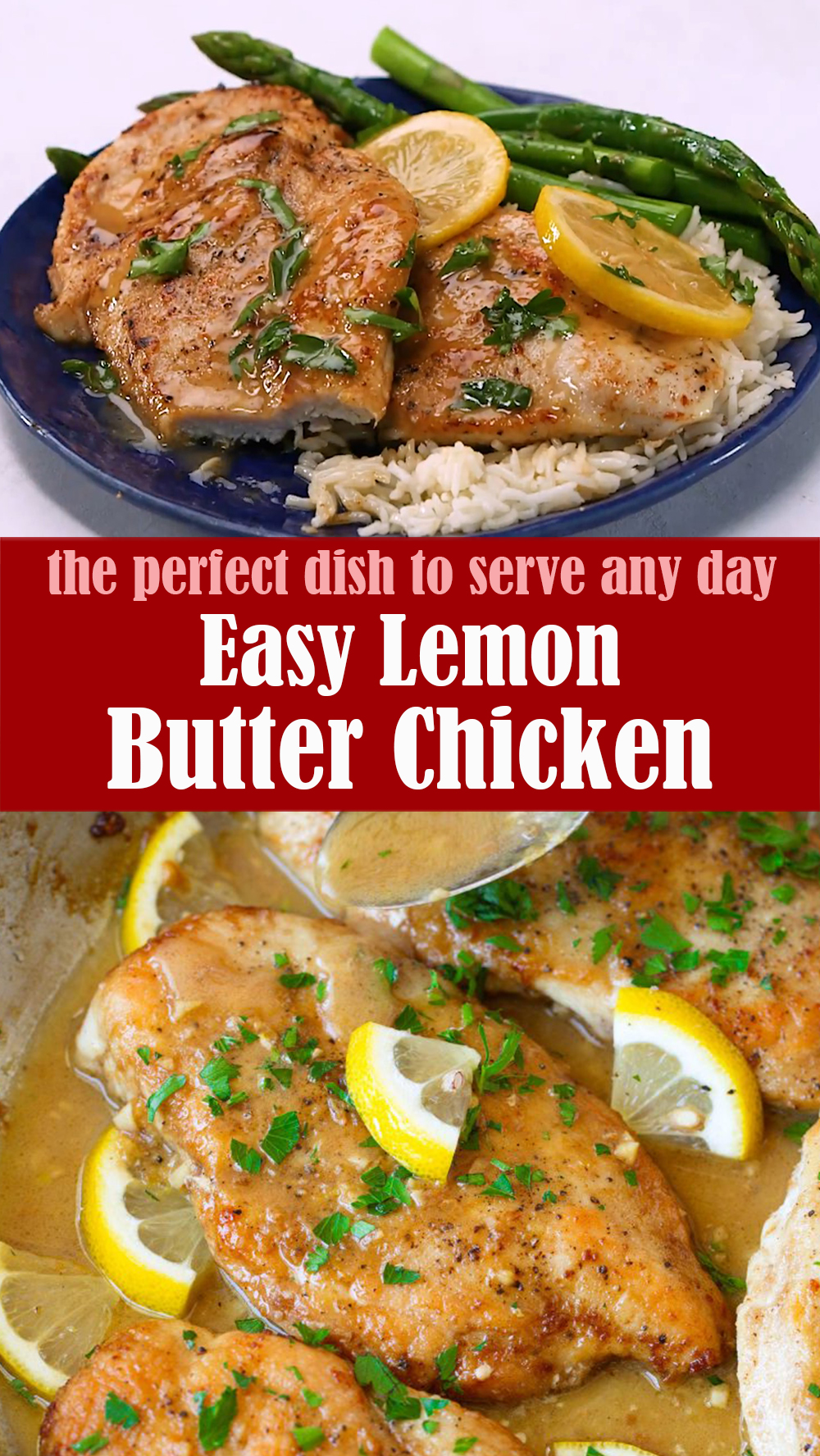 This Lemon Butter Chicken is so easy to make and completely ready in 30 minutes! Tender breaded chicken in a creamy lemon sauce that the entire family will love!
Ingredients:
4 (5 oz) chicken breasts*, pounded to an even 1/3-inch thickness
Salt and freshly ground black pepper
1/3 cup all-purpose flour
1 Tbsp olive oil
4 Tbsp unsalted butter, sliced into 1 Tbsp pieces, divided
1 1/2 tsp minced garlic
1/2 cup low-sodium chicken broth
3 Tbsp fresh lemon juice
1/2 tsp fresh lemon zest
1 1/2 Tbsp minced fresh parsley (optional)
Click Here For Step-By-Step Instructions
Let us know if you liked this recipe. Try the other recipe categories as well!