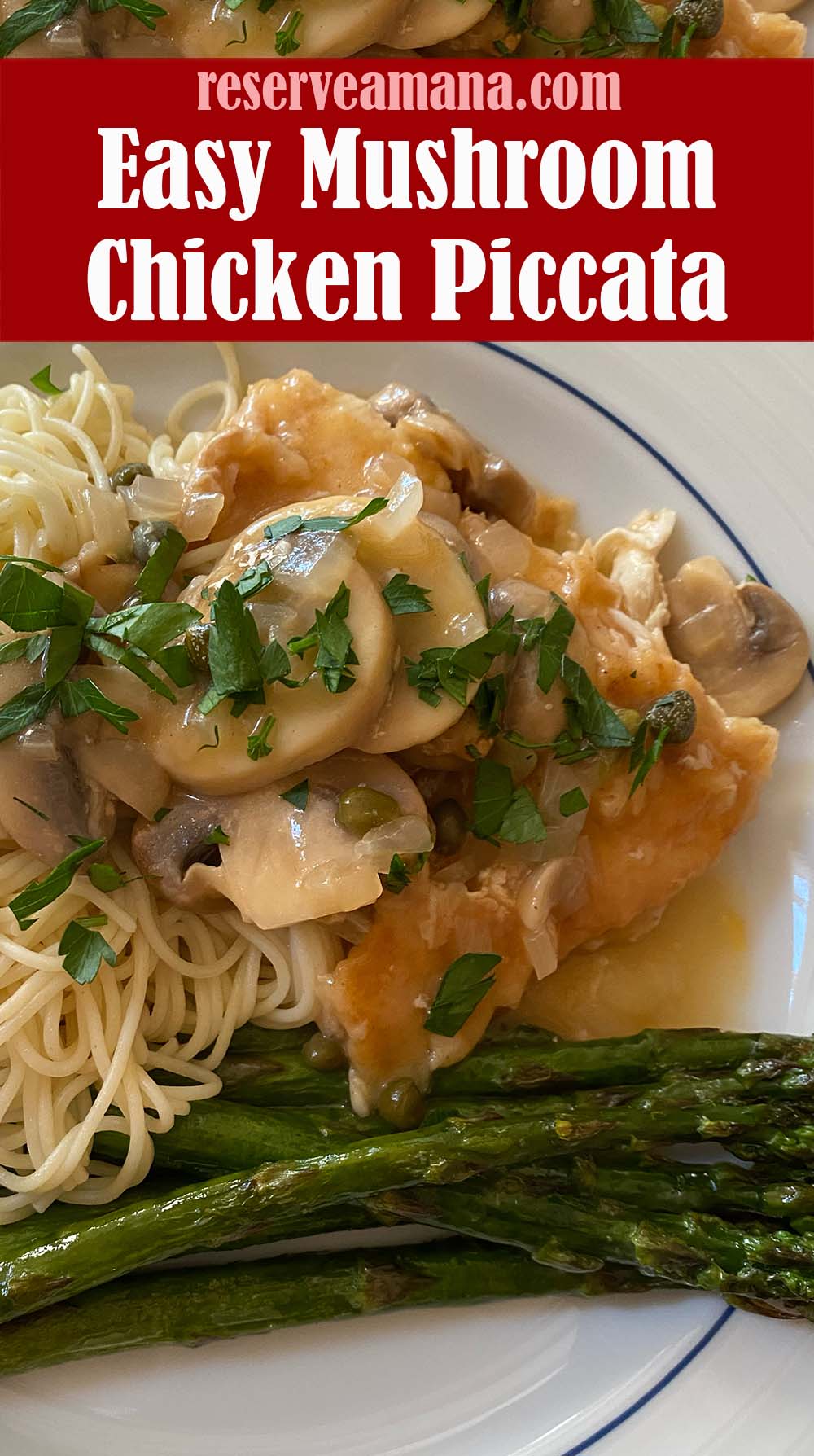 This Mushroom Chicken Piccata is one of the easiest weeknight meals you can make, and once you see just how easy, you'll want to add it to your weeknight meal rotation! This is a favorite in our family. Serve with rice and a green salad if desired.
Ingredients:
½ cup all-purpose flour
1 teaspoon salt
½ teaspoon paprika
1 egg
2 tablespoons milk
6 skinless, boneless chicken breast halves
4 tablespoons butter
½ pound fresh mushrooms, sliced
¼ cup chopped onion
1 cup chicken broth
½ cup white wine
2 tablespoons lemon juice
1 tablespoon cornstarch
1 tablespoon chopped fresh parsley, for garnish
Directions:
In a shallow dish or bowl, mix together flour, salt and paprika. In a separate dish or bowl, mix together egg and milk. Dip chicken pieces in egg mixture, then in seasoned flour.
In a large skillet, heat butter or margarine over medium-high heat. Saute chicken pieces until golden brown. Add mushrooms and onion and saute for 3 to 5 minutes.
In a medium bowl combine the broth, wine, lemon juice and cornstarch. Mix together and pour mixture over chicken and mushrooms. Reduce heat to medium low and let chicken mixture simmer for 25 minutes or until chicken is cooked through and juices run clear. Sprinkle with parsley and serve.