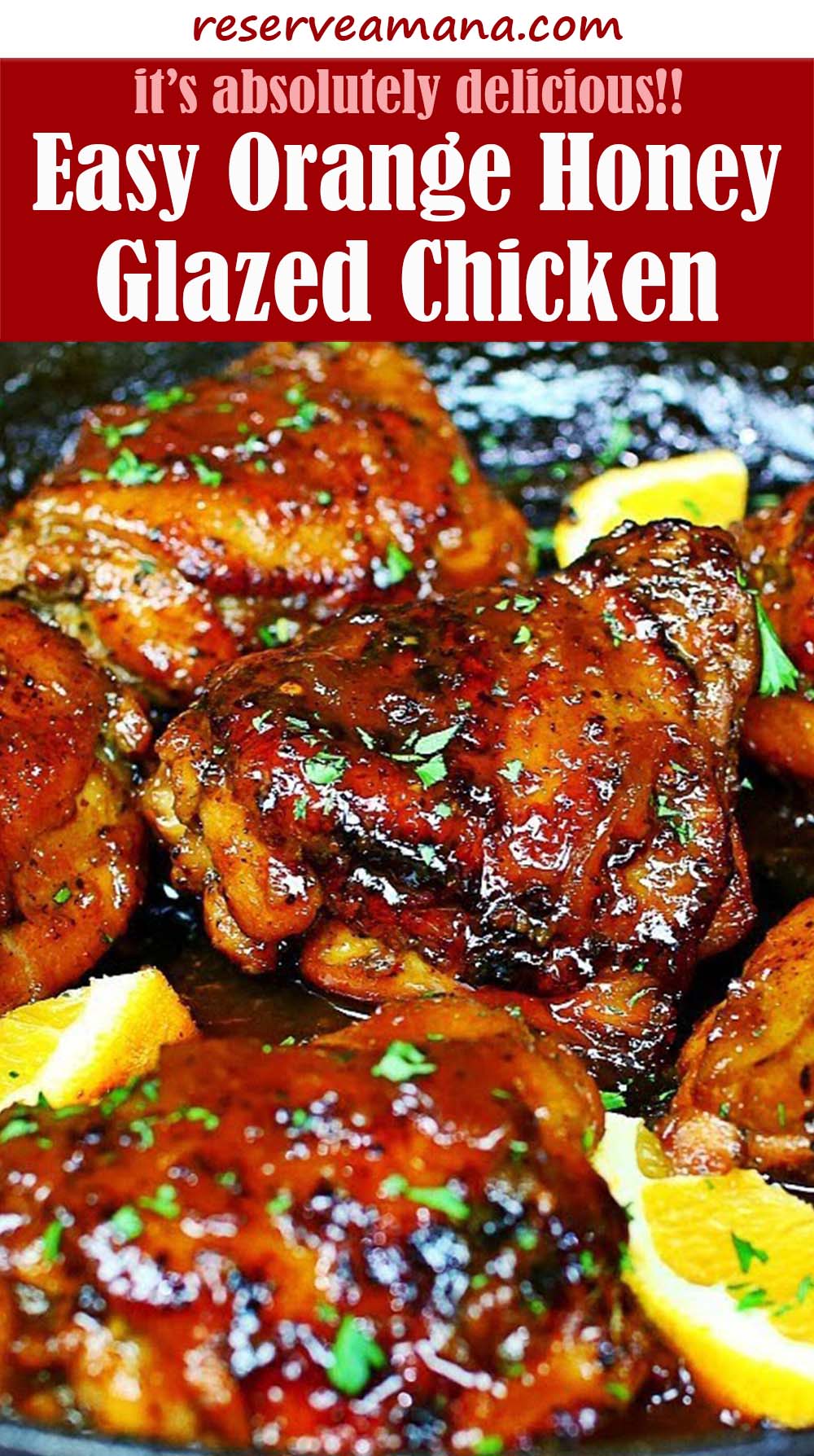 This Lucious orange honey glazed chicken recipe is packed with amazing flavor!! The chicken is glazed in a delicious orange honey glaze and it's very tender, melt in your mouth delicious. You guys will love this chicken recipe!!!
Ingredients:
6 BONE IN SKIN ON CHICKEN THIGHS
Salt and pepper to taste
2 huge cloves garlic
1 tsp minced finely minced ginger
2 tsp brown sugar
1 Tbs olive oil (to marinate chicken)
1 tsp oregano
1/4 tsp red pepper flakes
2 Tbs olive oil (to sear chicken)
1 medium onion
1/2 cup chicken broth
1/2 cup orange juice
1 whole orange zest
1/4 cup honey
Click Here For Step-By-Step Instructions
Easy Orange Honey Glazed Chicken Video
Via Cooking With Claudia youtub channel
Let us know if you liked this recipe. Try the other recipe categories as well!