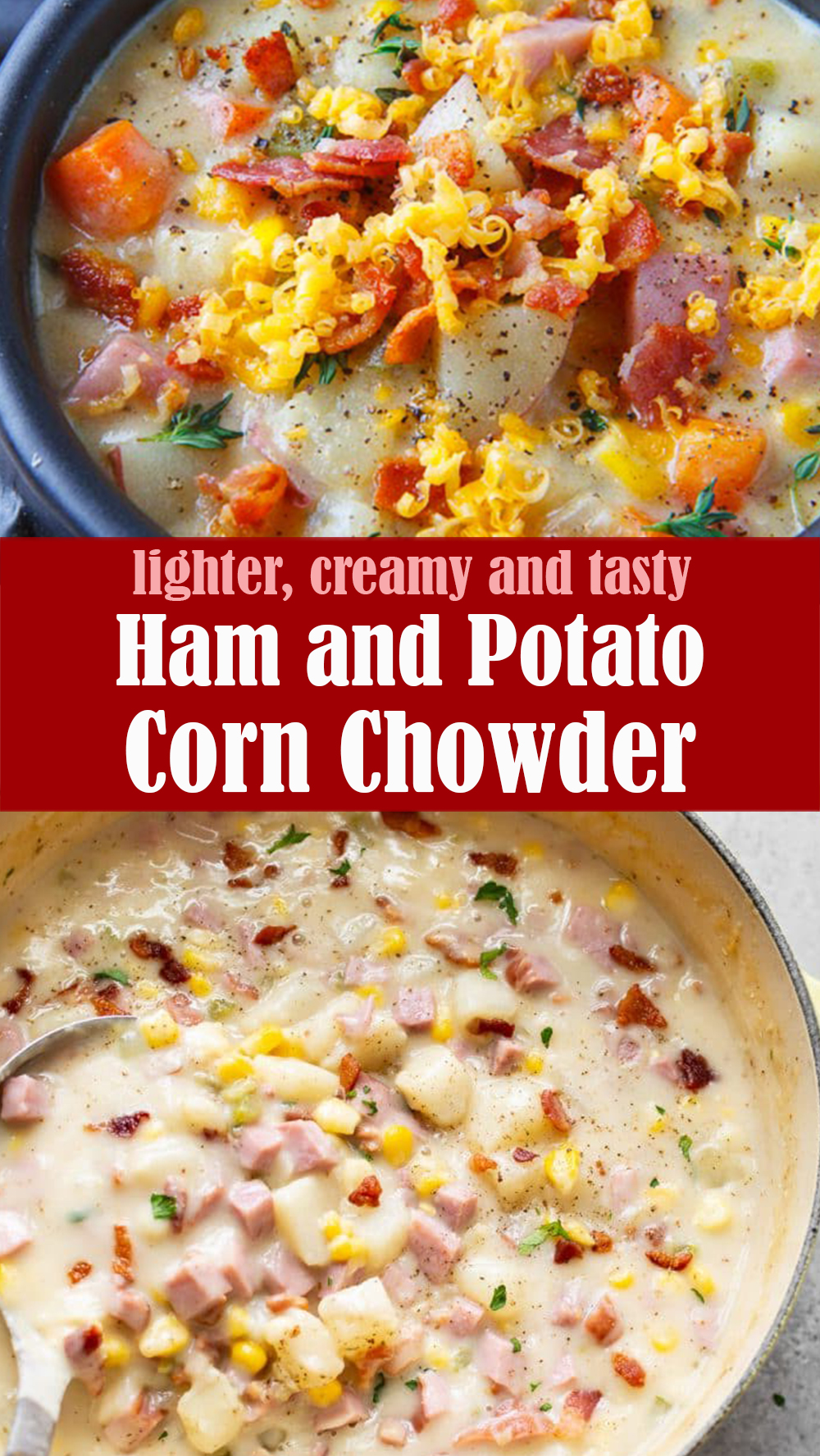 This Ham and Potato Corn Chowder is easy enough to make as a weeknight meal, and best of all can be made with fresh, frozen, or even canned corn, making it perfect all year round! A lighter, creamy and tasty ham and potato corn chowder that is pure comfort in a bowl!
Ingredients:
3 tablespoons oil or butter
1 onion, diced
2 carrots, diced
2 stalks celery, diced
2 cloves garlic, chopped
1 teaspoon thyme, chopped
1/4 cup flour (or rice flour for gluten free)
2 cups ham broth or chicken broth
2 cups milk (or heavy cream)
1 1/2 pounds potatoes, diced small and optionally peeled
8 ounces ham, diced
1 cup corn
salt and pepper to taste
Click Here For Step-By-Step Instructions
Let us know if you liked this recipe. Try the other recipe categories as well!