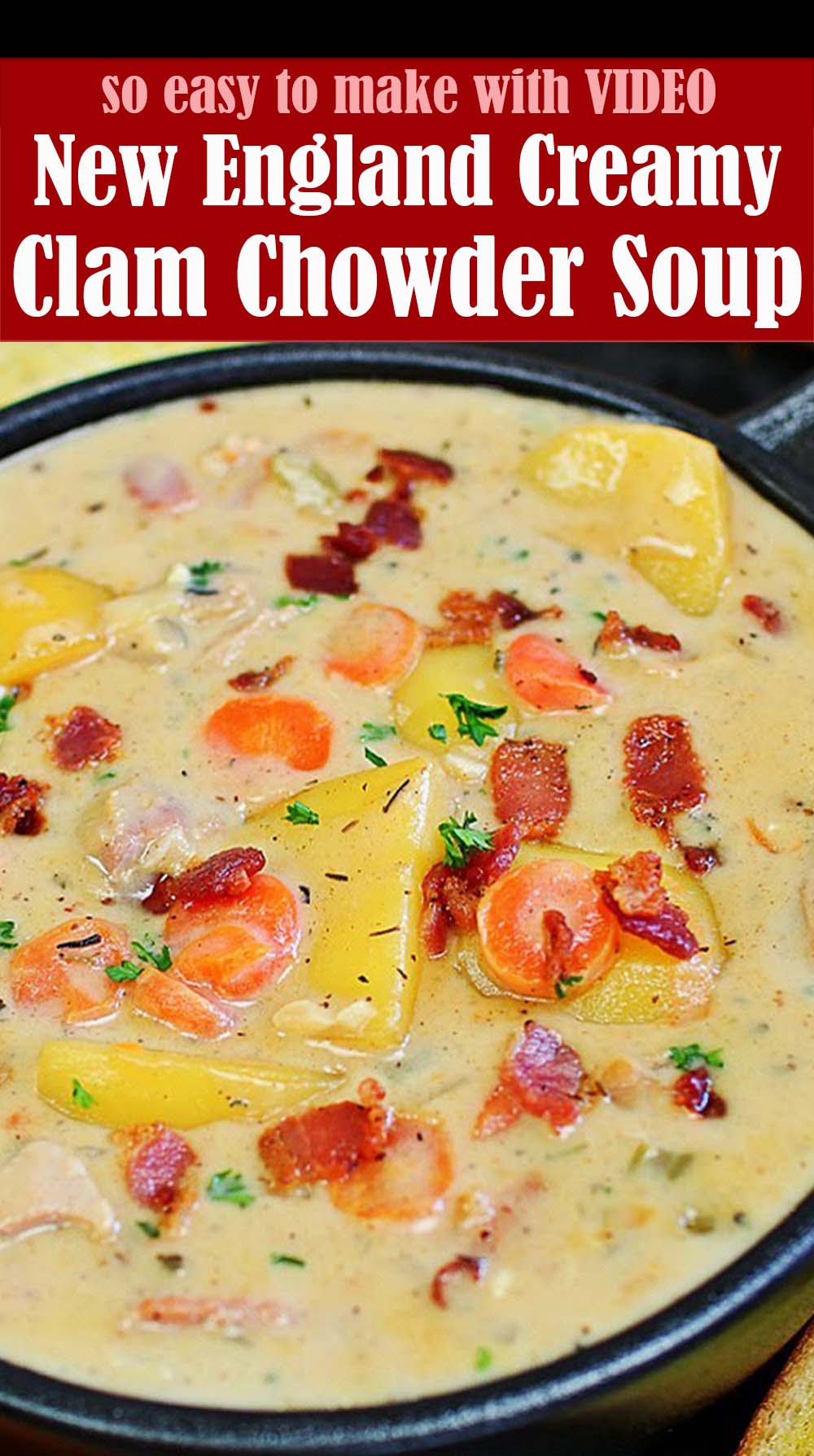 Creamy delicious home-made clam chowder soup recipe that is beyond comforting. This New England clam chowder is so easy to make, perfectly paired with toasted garlic bread.
Ingredients:
8 SLICES of bacon (use 2 to 3 tbs of the left over bacon fat for cooking)
2 Tbs butter
1 large onion, minced
1 cup cut up carrots
2 stalks celery, cut up
3 cloves garlic, minced
1/3 cup flour
2 cups chicken broth
Three 6oz cans of clams
1 1/2 tsp Worcestershire sauce
1/2 tsp dried thyme
1/2 tsp white pepper
2 small bay leaves or 1 big bay leaf
salt and black pepper to taste
4 medium gold potatoes, cut up into small pieces
1 cup whole milk
1 cup heavy whipping cream
Click Here For Step-By-Step Instructions
New England Creamy Clam Chowder Soup VIDEO
Via Cooking With Claudia youtube channel
Let us know if you liked this recipe. Try the other recipe categories as well!