I've made these Choux Pastry so many times and they turn out really good every time. These are delicious looking cream puffs or eclairs filled with whipped cream and topped with melted chocolate. Puff pastry with a custard cream filling. Garnish with melted chocolate or a dusting of confectioners' sugar.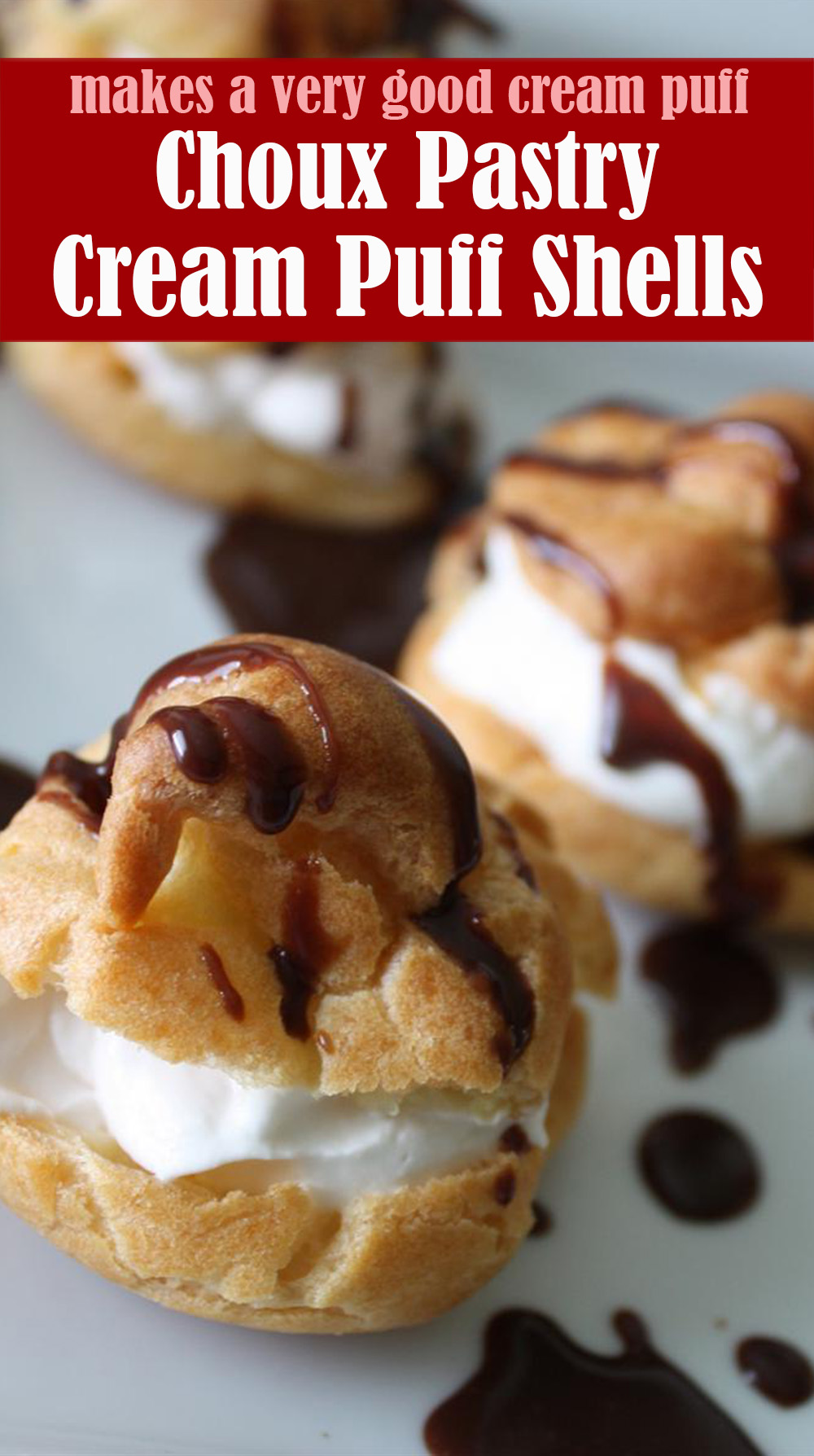 Ingredient
½ cup shortening
⅛ teaspoon salt
1 cup boiling water
1 cup sifted all-purpose flour
4 eggs
Directions
Preheat oven to 450 degrees F (230 degrees C). In medium saucepan, combine shortening, salt and boiling water and heat until entire mixture boils. Reduce heat, add flour all at once and stir vigorously until mixture forms a ball. Remove from heat and add eggs, one at a time, beating thoroughly after each addition. Continue beating until mixture is thick and shiny and breaks from spoon.
Pipe or spoon onto ungreased cookie sheet and bake 20 minutes, reduce heat to 350 degrees F (175 degrees C) and bake 20 minutes more, or until golden and sound hollow when tapped. Cool and fill.