At 208 calories a piece, let's face it: This moist banana bread is more of a cake then a bread! Sooooo good though. My favourite banana bread recipe.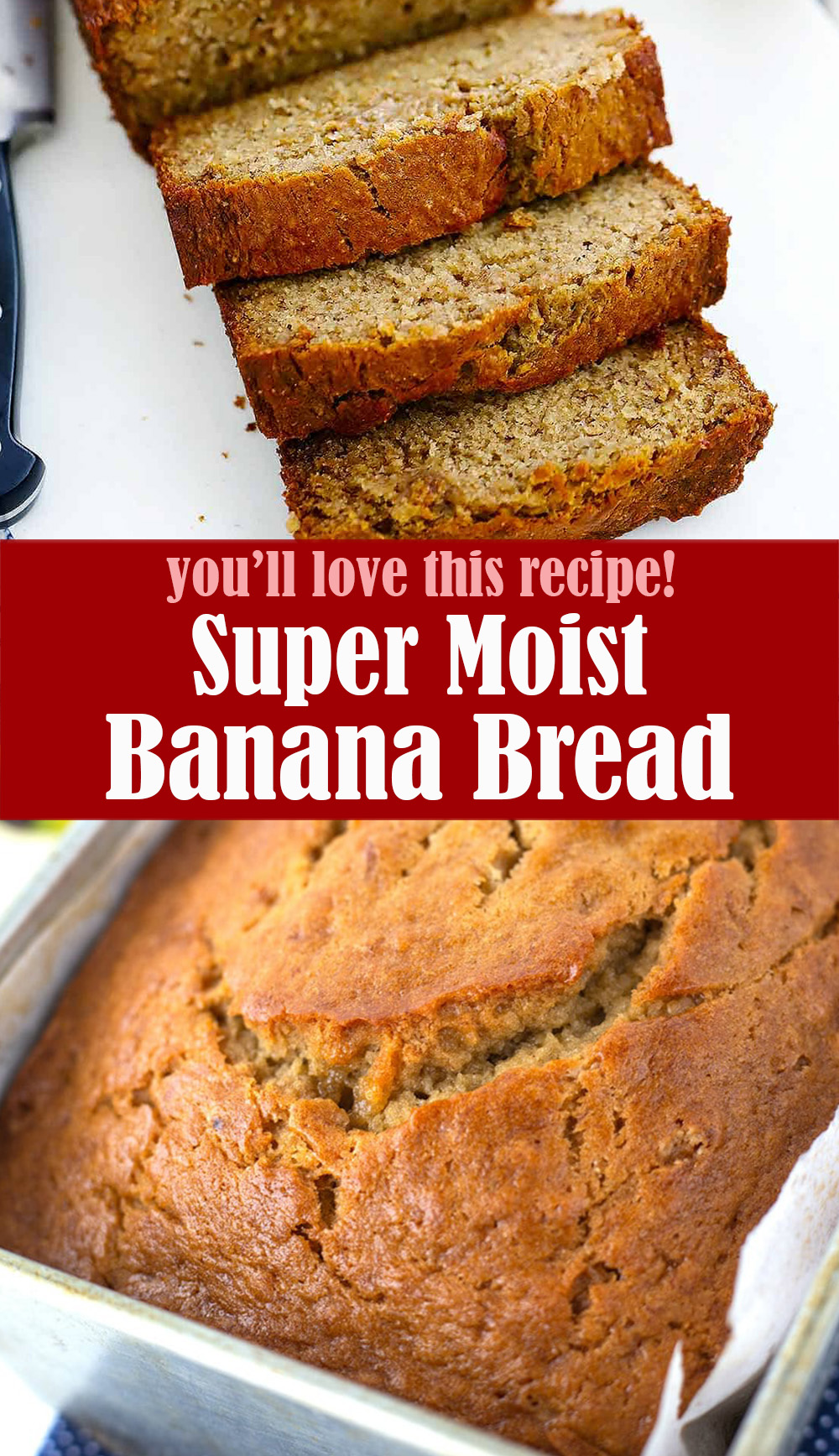 Ingredients
1/2 cup (1 stick) Butter, softened
1 1/4 cups Granulated Sugar
2 Eggs
4 tbsp. Sour Cream
1 1/2 cups Flour, all-purpose (white)
1 tsp. Baking Soda
1 tsp. Vanilla Extract
1.5 cups (2-3) ripe Bananas, mashed (NOTE: Original recipe called for 1 cup and baked a little less, but I usually use more banana and bake it a wee bit longer. The tracker includes the extra bit of banana!)
Directions
1. Grease 9″ x 5″ loaf pan.
2. Beat together butter and sugar.
3. Add eggs. Mix well.
4. Add sour cream, flour, baking soda, vanilla, and bananas. Mix well.
5. Pour into prepared loaf pan.
6. Bake at 350 degrees F for 45 – 55 minutes, or until toothpick in center comes out clean.
7. Cool on rack, and wrap in plastic wrap overnight to bring out the moisture in the bread.
8. Makes 1 loaf, cut into 14 slices about 5/8″ thick each.
9. Enjoy!
Let us know if you liked this recipe. Try the other recipe categories as well!