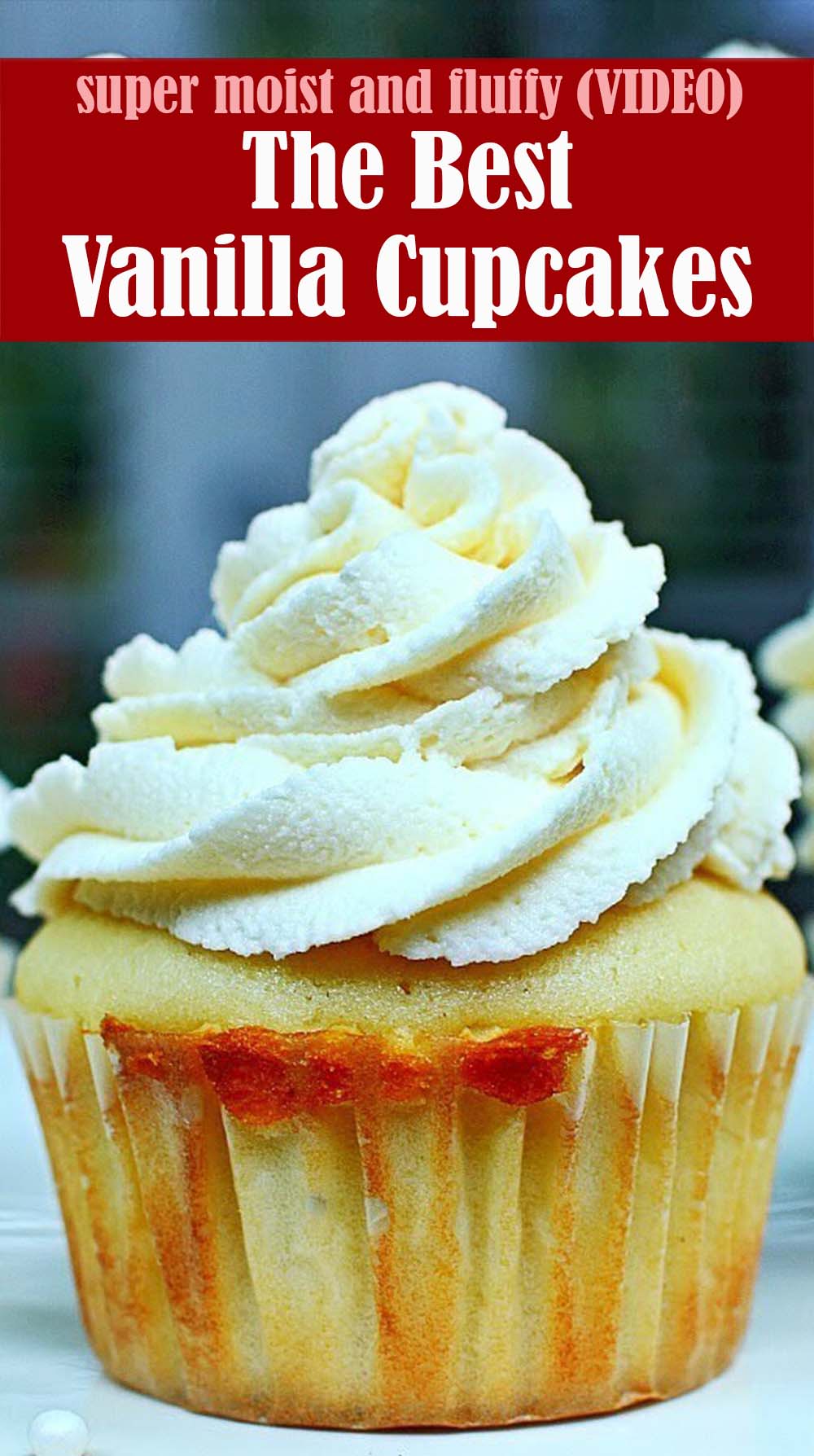 These vanilla cupcakes are super moist and fluffy. How to make the best vanilla cupcakes is as easy as these vanilla cupcakes recipe! I frosted the vanilla cupcakes with a delicious vanilla buttercream frosting. You guys will love these vanilla cupcakes, they are soo good!
Ingredients:
2 cups All purpose flour
2 tsp baking powder
1/4 tsp salt
1 and 1/2 sticks unsalted butter (or 3/4 cups butter)
1 and 1/4 cups sugar
2 large eggs
2 tsp vanilla extracts
1 cup Butter milk
FROSTING:
2 sticks unsalted butter (or 1 cup butter)
4 cups powdered sugar
2 tsp vanilla extract
1/4 tsp salt
1 to 2 Tbs milk
You will have a little buttercream frosting left over but you can store in the fridge for future use.
Click Here For Step-By-Step Instructions
How to make SUPER MOIST Vanilla Cupcakes
Via Cooking With Claudia youtube channel
Let us know if you liked this recipe. Try the other recipe categories as well!