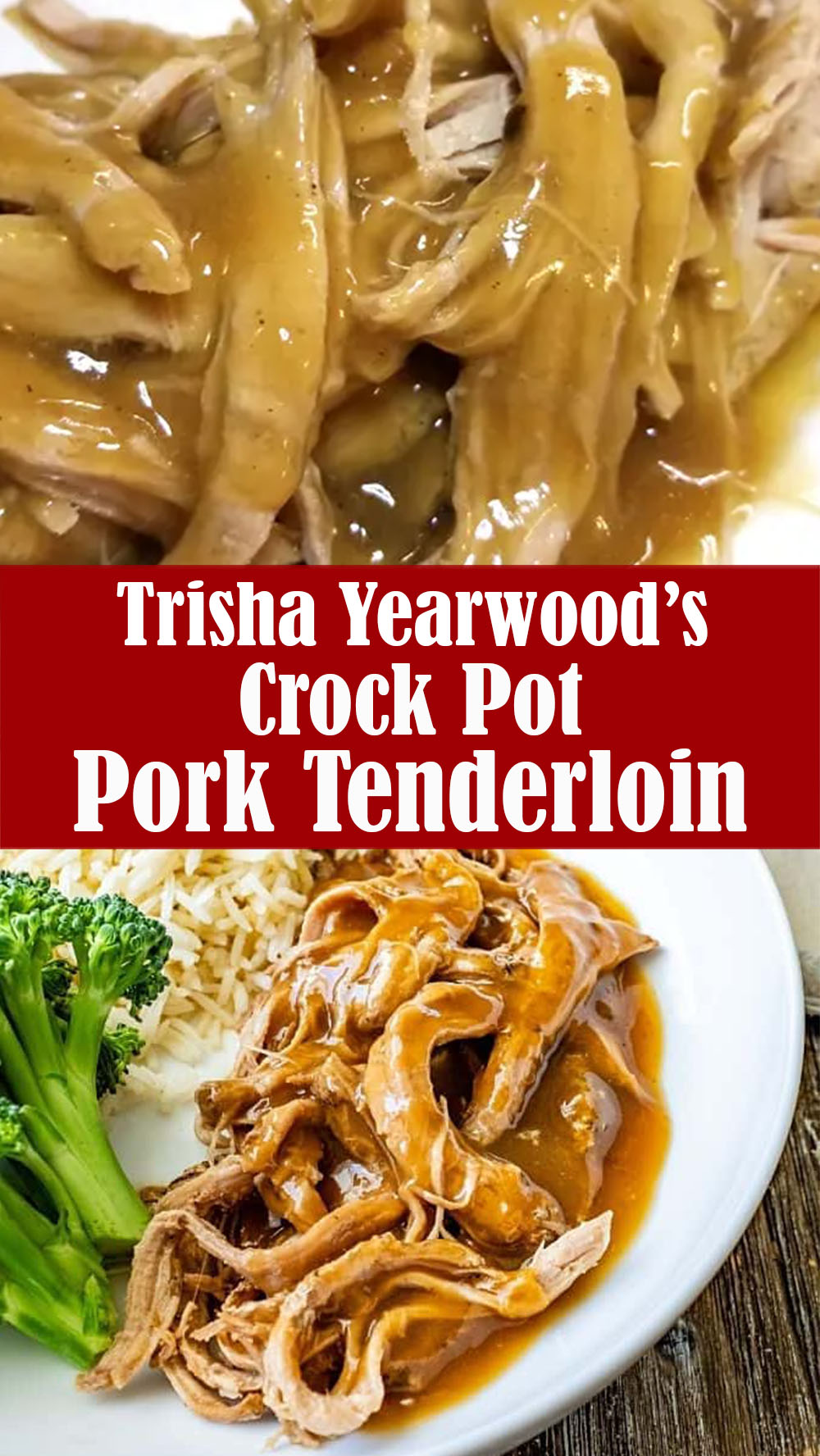 This Trisha Yearwood's Crock Pot Pork Tenderloin is so easy and everyone happy with the comfort food. This is a crockpot recipe, but it starts on the stove with searing the meat and ends on the stove with making the gravy.Perfect with mashed potatoes, on a sandwich, and just deelish for finger pickin'!
Ingredients:
2 & 1/2 to 3 lb pork tenderloin, trimmed of all visible fat (you can also use a pork loin, and get the same results)
1 teaspoon granulated garlic powder
1/4 teaspoon ground ginger
1/2 teaspoon dried thyme
1/2 teaspoon black pepper
1 tablespoon vegetable oil
2 cups chicken broth
2 tablespoons lemon juice
1 tablespoon soy sauce
3 tablespoons cornstarch
salt and pepper, to taste
Click Here For Step-By-Step Instructions
Let us know if you liked this recipe. Try the other recipe categories as well!