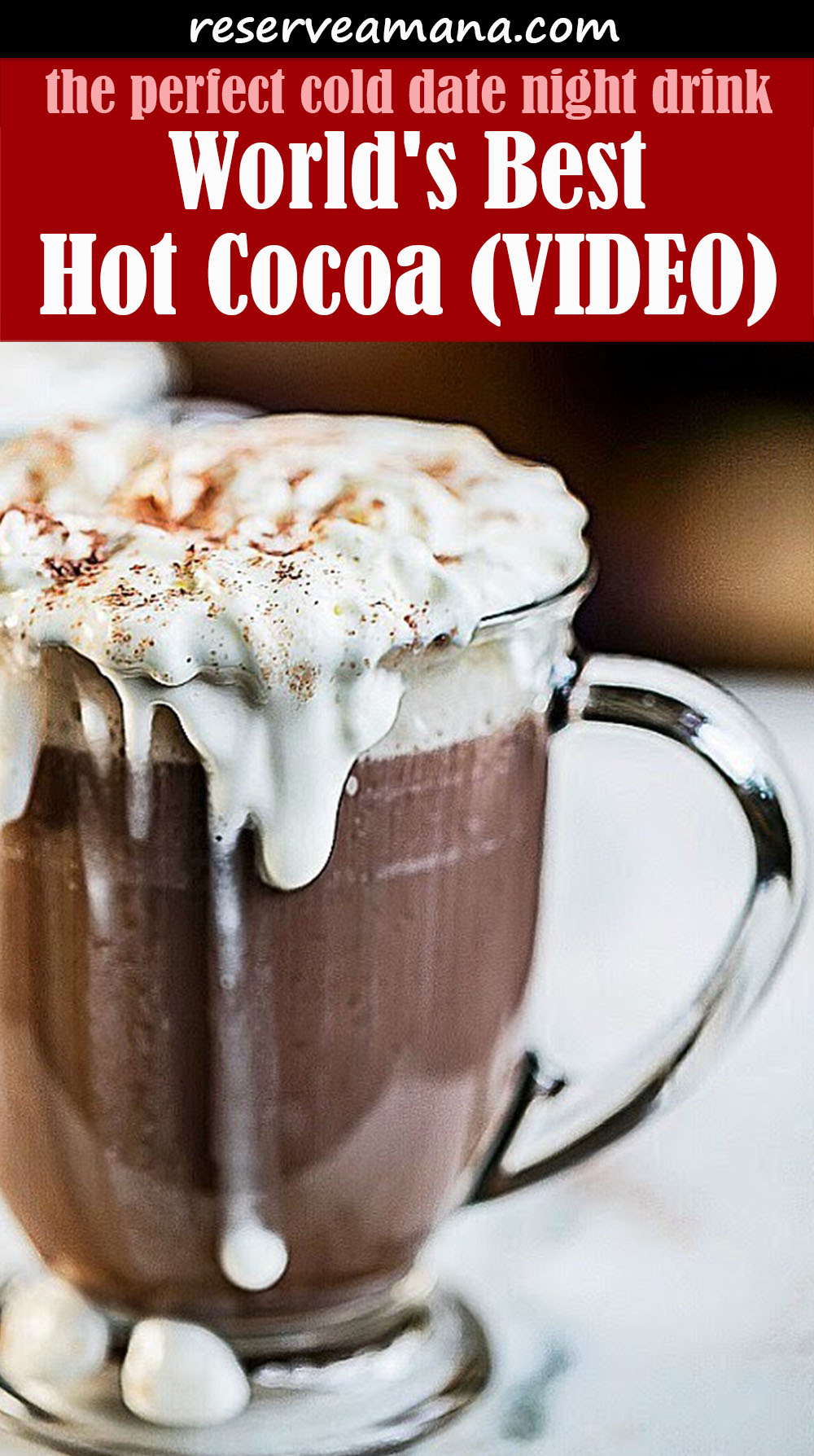 Are you ready for the best hot chocolate you'll ever taste? This Hot Cocoa recipe makes a delicious way to shake off the chill of a fall or winter day. Cradling a warm mugful in your hands, breathing in that sweet steam, and sipping that creamy richness will make any day just a little bit better.
Ingredients:
1 cup Hershey's hot cocoa kisses
2 cups water or milk
1 tsp vanilla extract
1 tsp cinnamon
1 cup marshmallows
1 TBS milk
World's Best Hot Cocoa Recipe VIDEO
Via Cooking With Claudia youtub channel
Let us know if you liked this recipe. Try the other recipe categories as well!