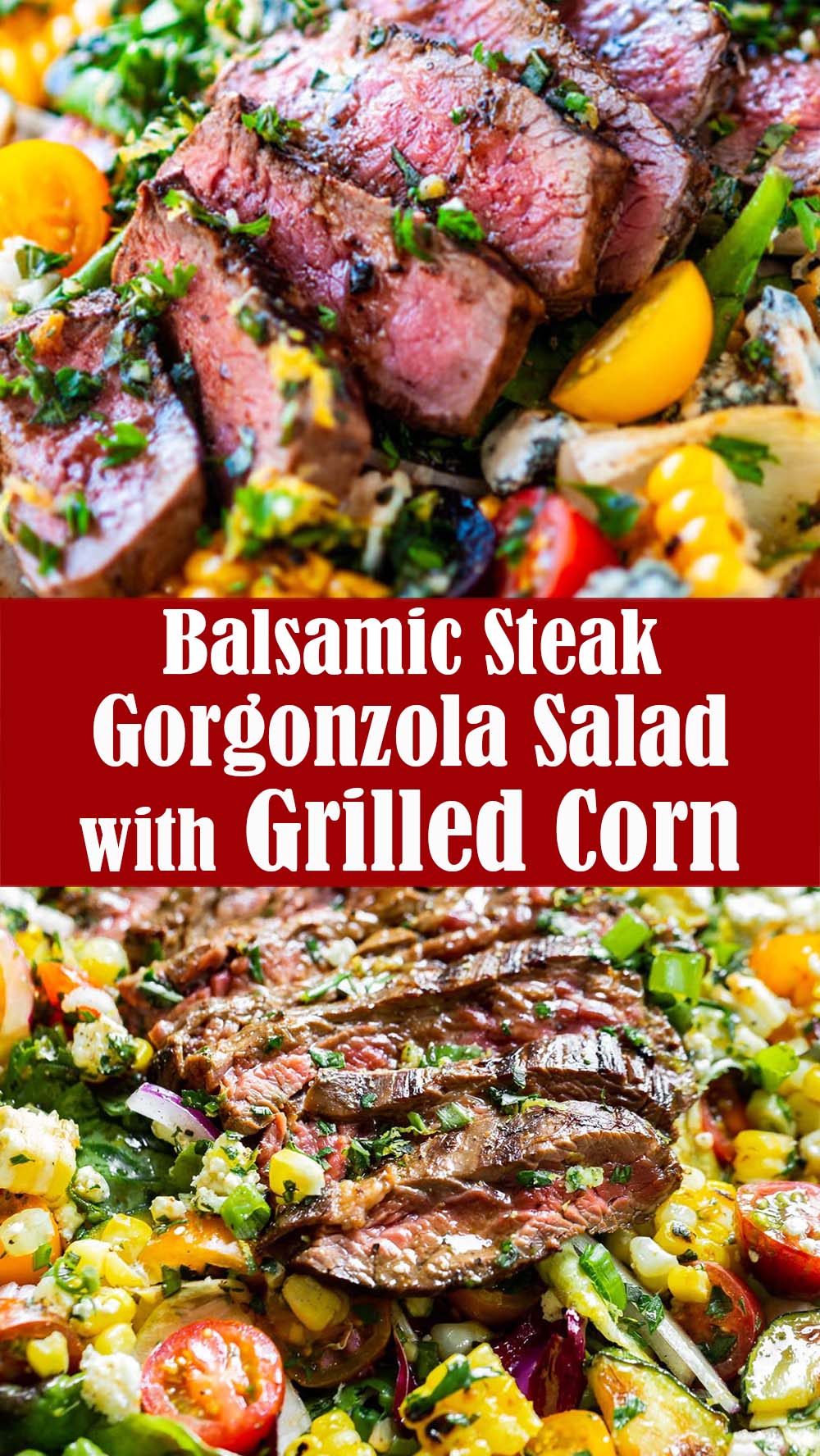 One of my favorite steak salad recipes for summertime! This Balsamic Steak Gorgonzola Salad with Grilled Corn is bursting with colors and flavors that you just cant say no to! Say goodbye to boring salads!
Ingredients:
FOR THE MARINADE:
1 lb sirloin steak
2 tablespoons balsamic vinegar
1 tablespoon Worcestershire sauce
¼ cup extra virgin olive oil
½ teaspoon dijon mustard
¼ teaspoon garlic powder
½ teaspoon coarse salt
¼ teaspoon ground black pepper
FOR THE SALAD:
1 cup cherry tomatoes, halved
½ red onion, thinly sliced
4 ounces Gorgonzola cheese, crumbled
2 heads endive lettuce, outer leaves removed, halved and roughly chopped into 2 inch pieces
6 cups mixed spring greens
1 corn on the cob, husk removed
1 tablespoon extra virgin olive oil, for drizzling corn
FOR THE GREMOLATA:
2 tablespoons basil leaves, minced
2 tablespoons parsley, minced
1 clove garlic, minced
1 tablespoon lemon zest
FOR THE BALSAMIC VINAIGRETTE:
3 tablespoons balsamic vinegar
½ cup extra virgin olive oil
½ teaspoon dijon mustard
Dash of salt and fresh ground black pepper
Click Here For Step-By-Step Instructions
Let us know if you liked this recipe. Try the other recipe categories as well!