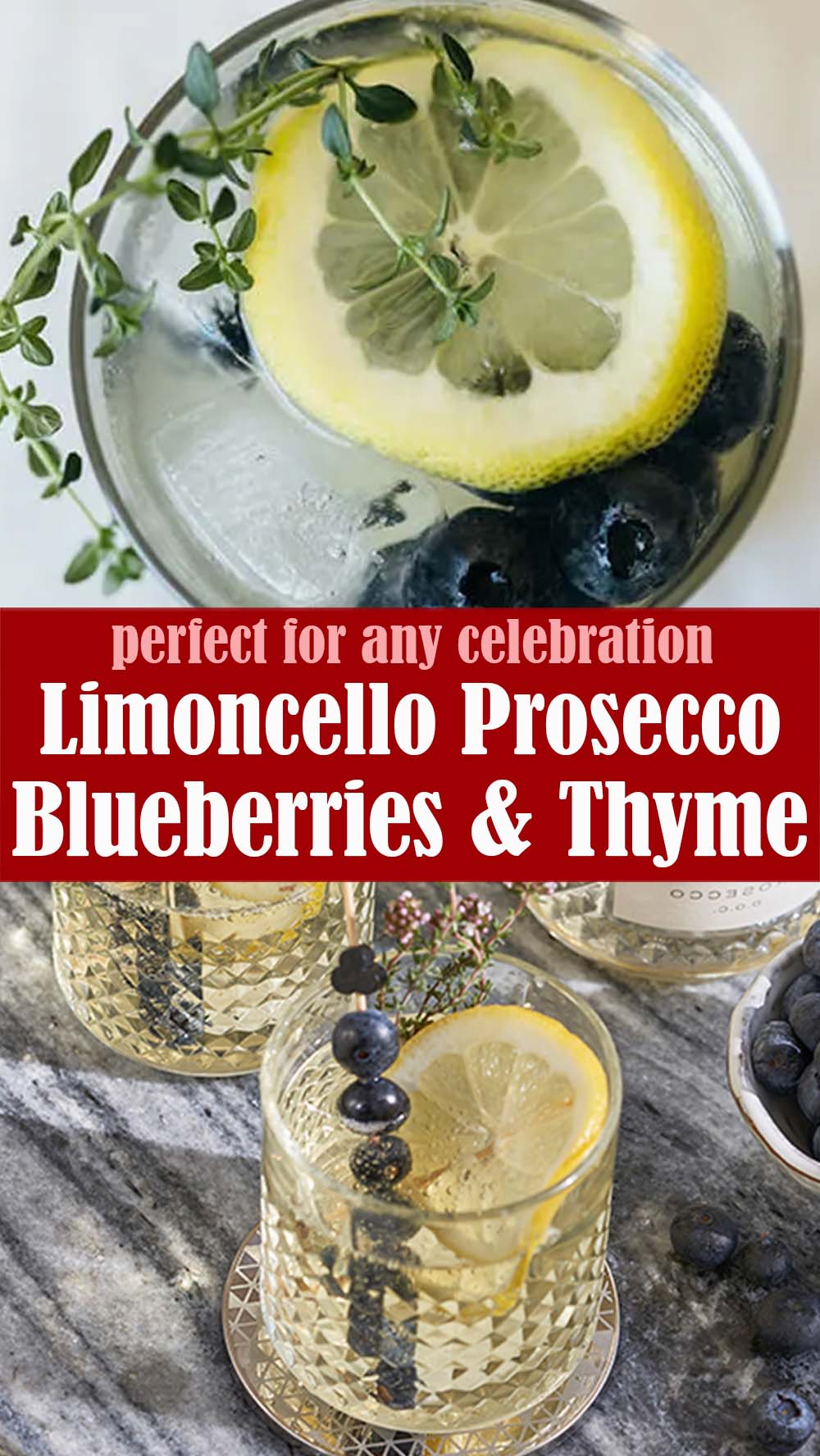 Limoncello Prosecco with Blueberries and Thyme is a perfect summer cocktail that you can make in just 5 minutes! It's just the right amount of sparkling lemony goodness, plus blueberries and thyme.
Ingredients:
750 ml prosecco
1 cup limoncello, chilled
ice
GARNISH:
blueberries
thyme
lemon slices
Instructions:
Add the prosecco and limoncello liquor to a pitcher and stir.
Place a handful of blueberries in a glass, top with ice and fill with the limoncello prosecco. Garnish with thyme and lemon slices.