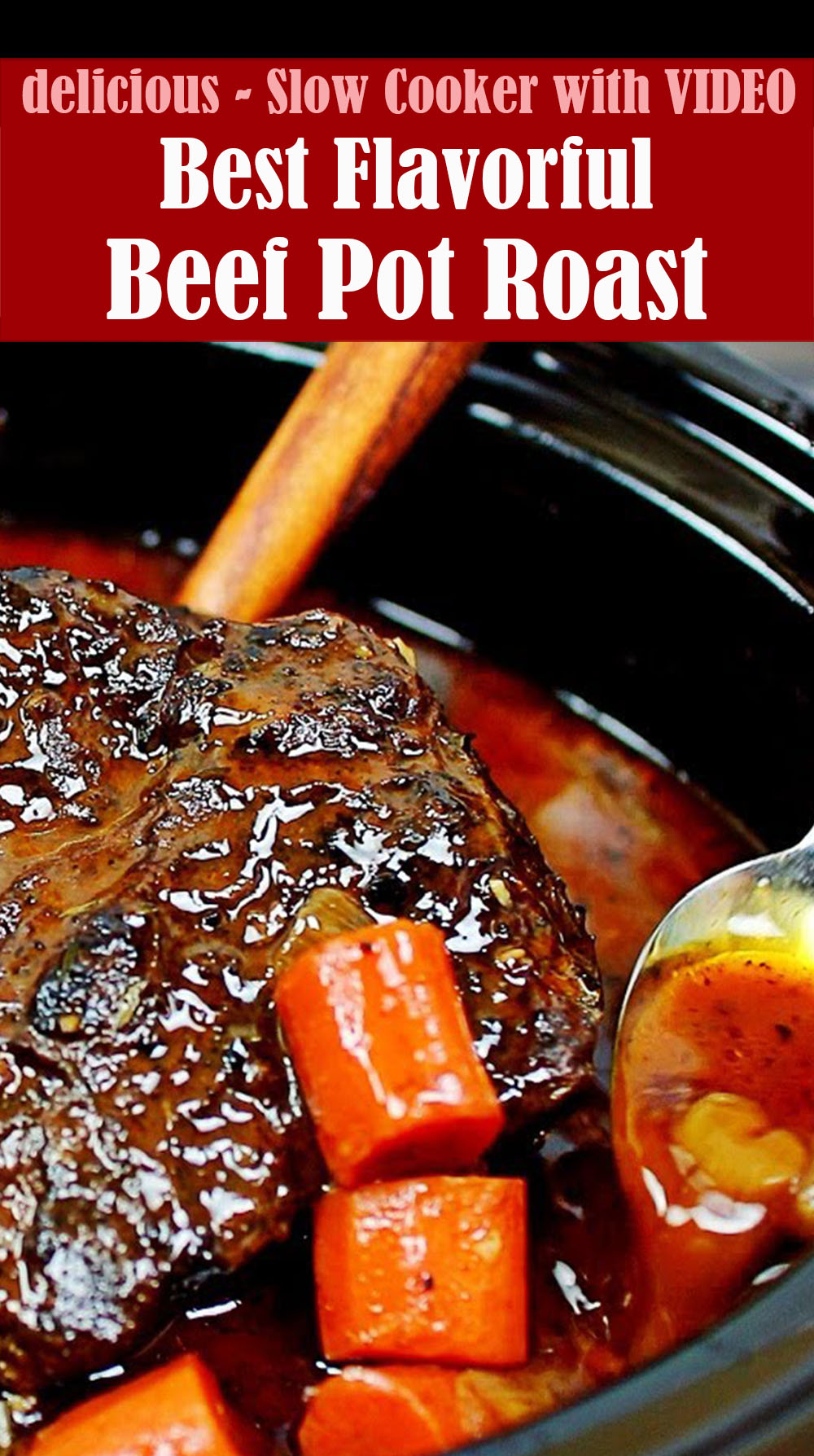 This is the best ever beef pot roast made in the slow cooker. The beef is packed with all the right flavors, seared and slow cooked in a delicious flavor packed sauce. This beef pot roast is a delicious comforting dish.
Ingredients:
5 to 6 lbs beef chuck roast ( i used 5.5 lbs)
Salt and pepper to your taste ( i used 2 Tbs salt and 1/2 Tbs pepper)
2 tsp oregano
1 tsp cumin
1 tsp chili powder
1 tsp onion powder
1 tsp garlic powder
2 Tbs olive oil to saute veggies
1 large onion, cut up
3 stalks of celery
4 large carrots, cut up
6 cloves of garlic, minced
salt and pepper to season veggies
2 to 3 Tbs oil to sear meat
2 Tbs butter to make sauce
3 Tbs flour
1/2 cup red wine, or chicken broth
2 cups chicken broth
2 Tbs Worcestershire sauce
5 Tbs tomato paste
4 Tbs brown sugar
3 bay leaves
fresh thyme (i did not measure, but about 1 handful)
4 to 5 sprigs of rosemary
Click Here For Step-By-Step Instructions
Best Flavorful Slow Cooker Beef Pot Roast VIDEO
Via Cooking With Claudia youtube channel
Let us know if you liked this recipe. Try the other recipe categories as well!