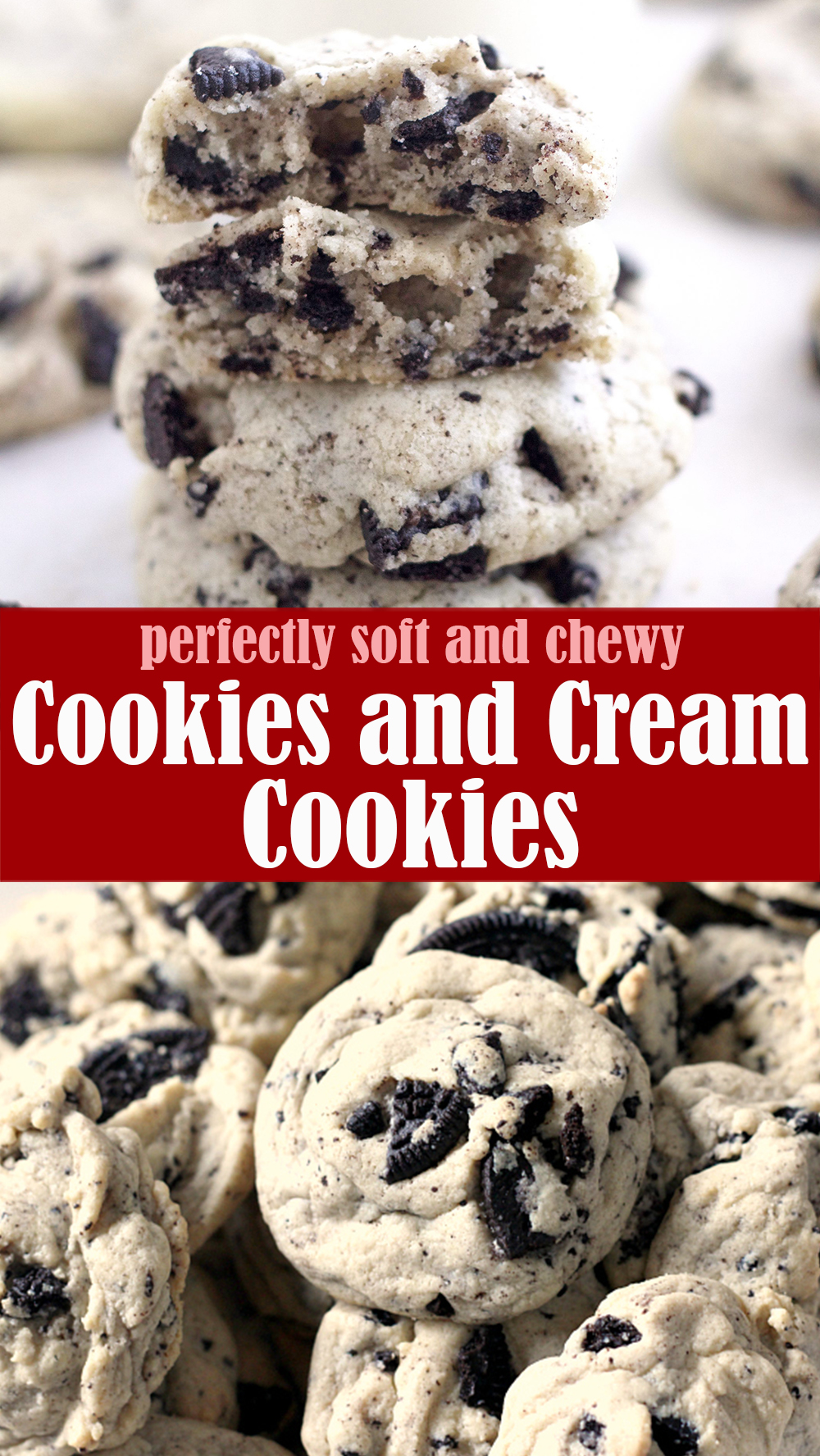 Cookies & Cream Cookies are made with Oreo pudding mix and crushed Oreo cookies for a perfectly soft and chewy cookie that is sure to be a favorite! They are the perfect dessert for any occasion because they are so easy to make and fun to customize.
Ingredients:
1 cup butter softened
½ cup brown sugar
½ cup sugar
1 4.2 oz pkg Oreo Cookies & Cream pudding mix
2 eggs
1 tsp vanilla extract
2 ¼ cups flour
1 tsp baking soda
1 cup white chocolate chips optional*
15 Oreo cookies coarsely crushed (you want big chunks!)
Click Here For Step-By-Step Instructions
Let us know if you liked this recipe. Try the other recipe categories as well!