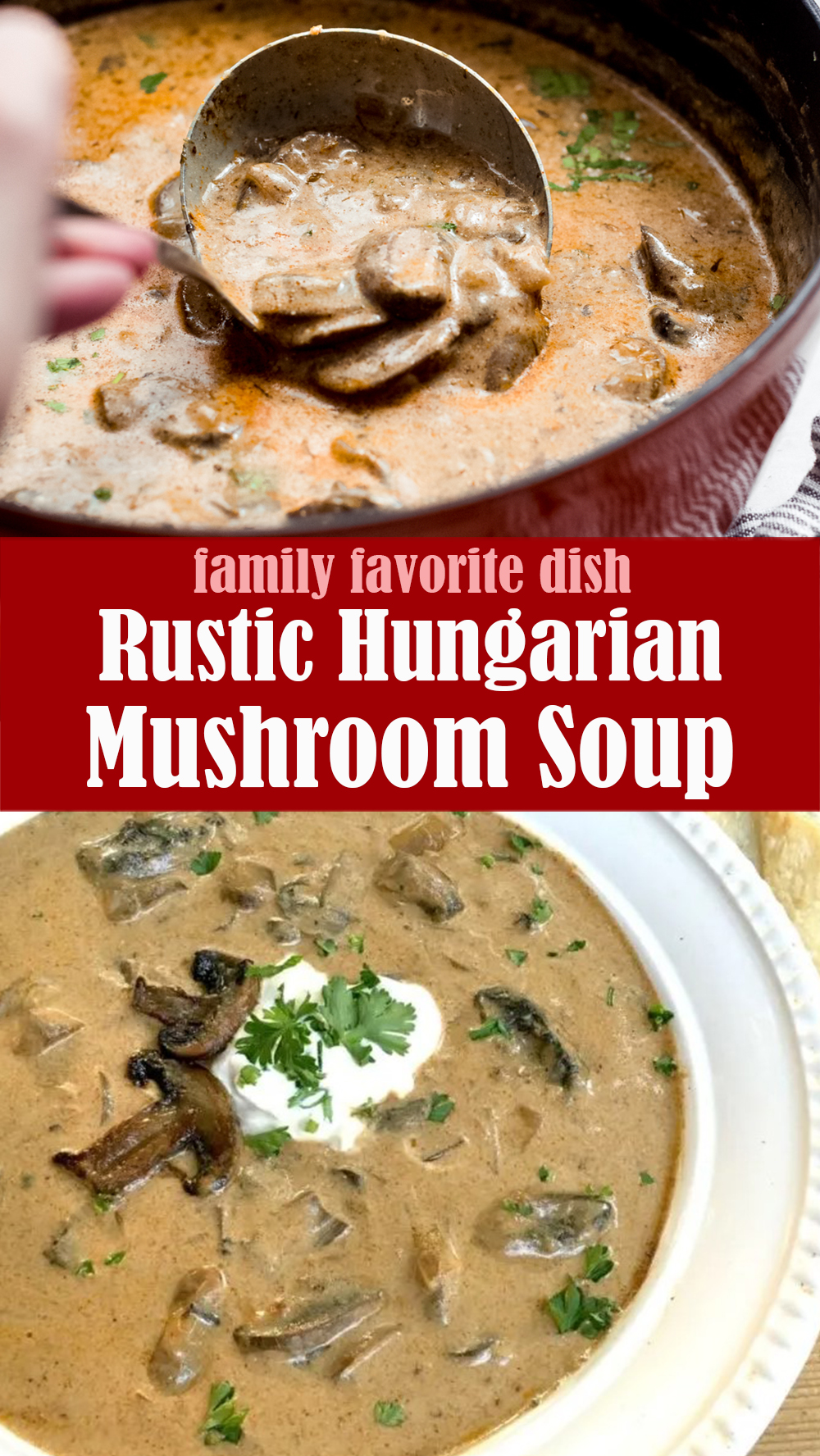 This delicious Rustic Hungarian Mushroom Soup is full of flavor, creamy and so cozy. Made with a mixture of fresh mushrooms, milk, butter, onions, dill, Hungarian paprika, soy sauce, chicken broth, flour, lemon juice, sour cream, pepper, and fresh parsley – this recipe will make your taste buds dance.
Ingredients:
3 tablespoons butter
2 cups chopped onions
1 pound fresh mushrooms, sliced (any kind – a mix is best)
2 teaspoons dried dill weed
1 tablespoon Hungarian paprika
1 tablespoon soy sauce or liquid aminos
2 cups chicken or vegetable broth
1 cup milk or plain almond milk
3 tablespoons all-purpose flour
ground black pepper to taste
2 teaspoons lemon juice (I add more because I love lemon!)
1/2 cup sour cream or Greek yogurt
2 tablespoons chopped fresh parsley
Click Here For Step-By-Step Instructions
Let us know if you liked this recipe. Try the other recipe categories as well!