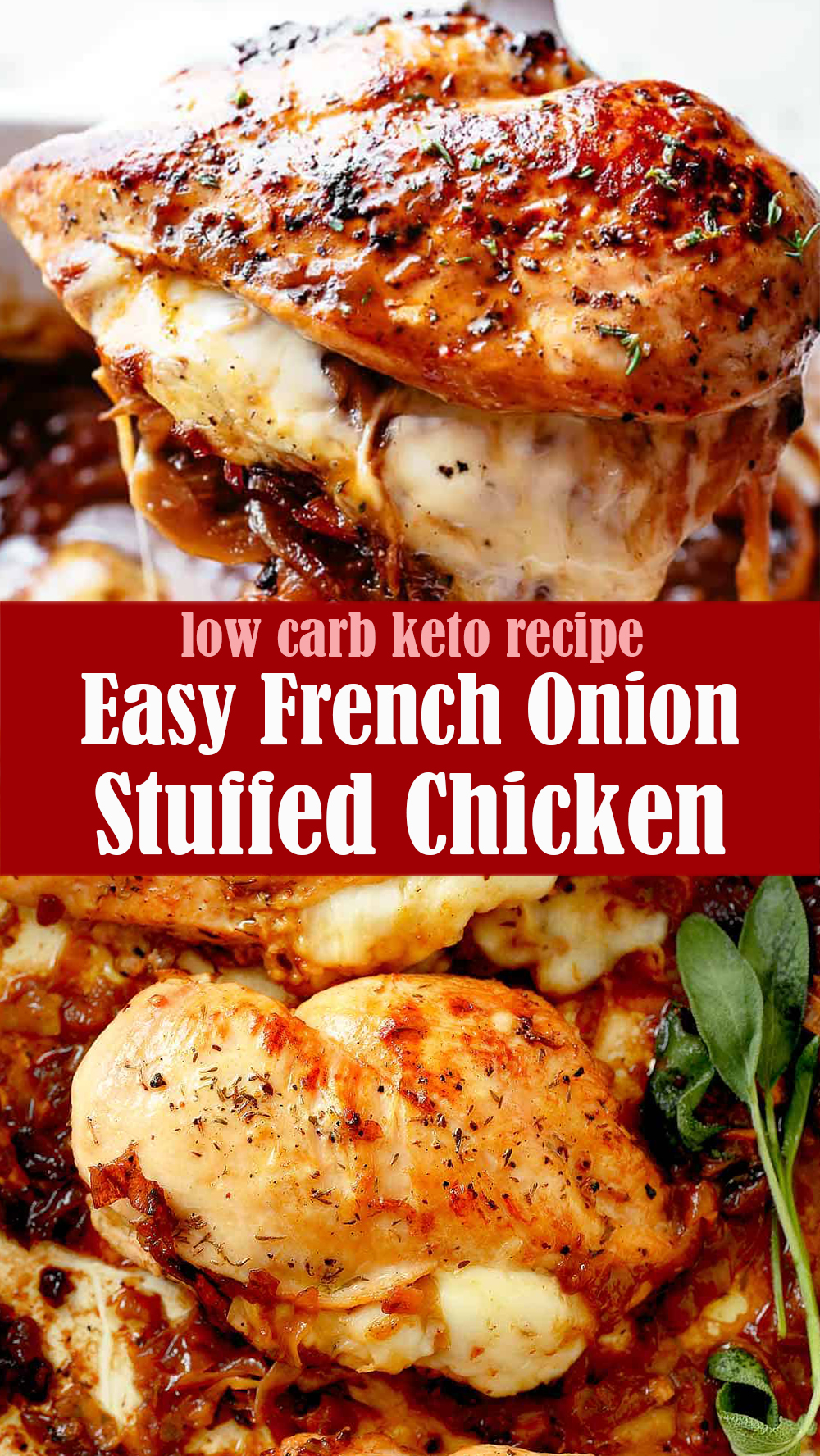 This Easy French Onion Stuffed Chicken is the perfect main dish recipe for French Onion Soup lovers! Juicy, succulent chicken breasts stuffed with caramelized onions and glorious melted cheese. A perfect weeknight or weekend dinner. Low Carb and Keto approved!
Ingredients:
2 tablespoons unsalted butter
4 large onions halved and thinly sliced
Pinch of salt and pepper to season
2 teaspoons fresh chopped thyme divided
2 tablespoons white wine, sherry or balsamic vinegar (OPTIONAL)
2 cloves garlic minced
1/2 cup beef broth or stock divided
1 tablespoon olive oil
4 boneless, skinless chicken breasts
2 teaspoons garlic powder
1 teaspoon ground thyme
1 cup shredded gruyere cheese (or mozzarella cheese)
4 tablespoons freshly grated parmesan cheese
Click Here For Step-By-Step Instructions
Let us know if you liked this recipe. Try the other recipe categories as well!