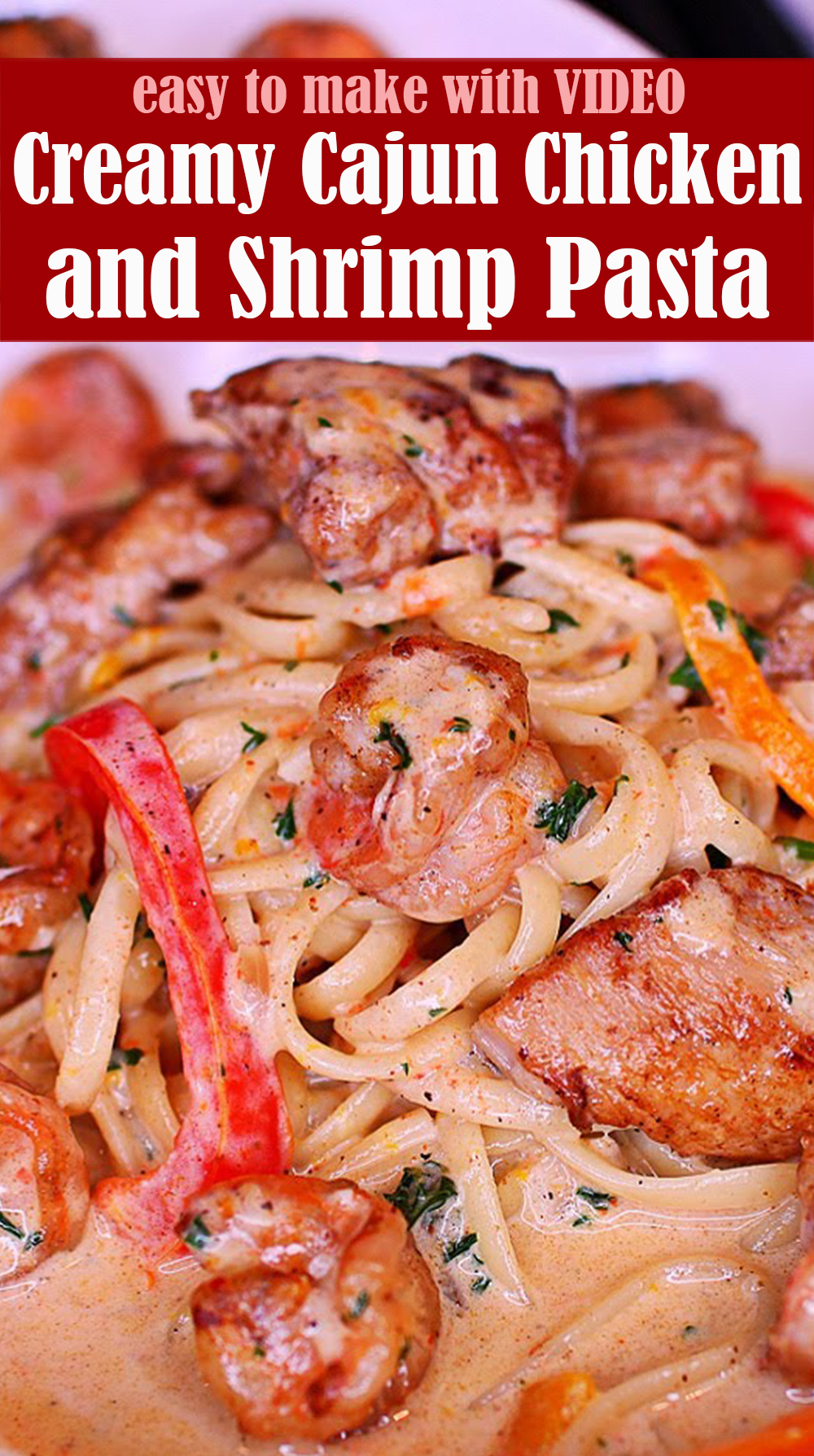 This is a quick and easy dinner recipe with just the right amount of kick! This Creamy Cajun chicken and shrimp pasta recipe is so delicious. Such a comforting creamy pasta recipe perfect for a cold winter's night.
Ingredients:
1/2 lb chicken thighs
1/2 lb shrimp
3 tsp cajun seasoning (1 tsp each to season shrimp, chicken and the veggies)
Olive oil
2 Tbs butter 3 cloves garlic, minced
1 medium onion, minced
1 red bell pepper
1 orange bell pepper
salt and pepper to taste
1 cup chicken broth
1 cup heavy cream
Parmesan cheese
fresh parsley
1/2 lb linguine
Click Here For Step-By-Step Instructions
Creamy Cajun Chicken and Shrimp Pasta Video
Via Cooking With Claudia youtube channel
Let us know if you liked this recipe. Try the other recipe categories as well!