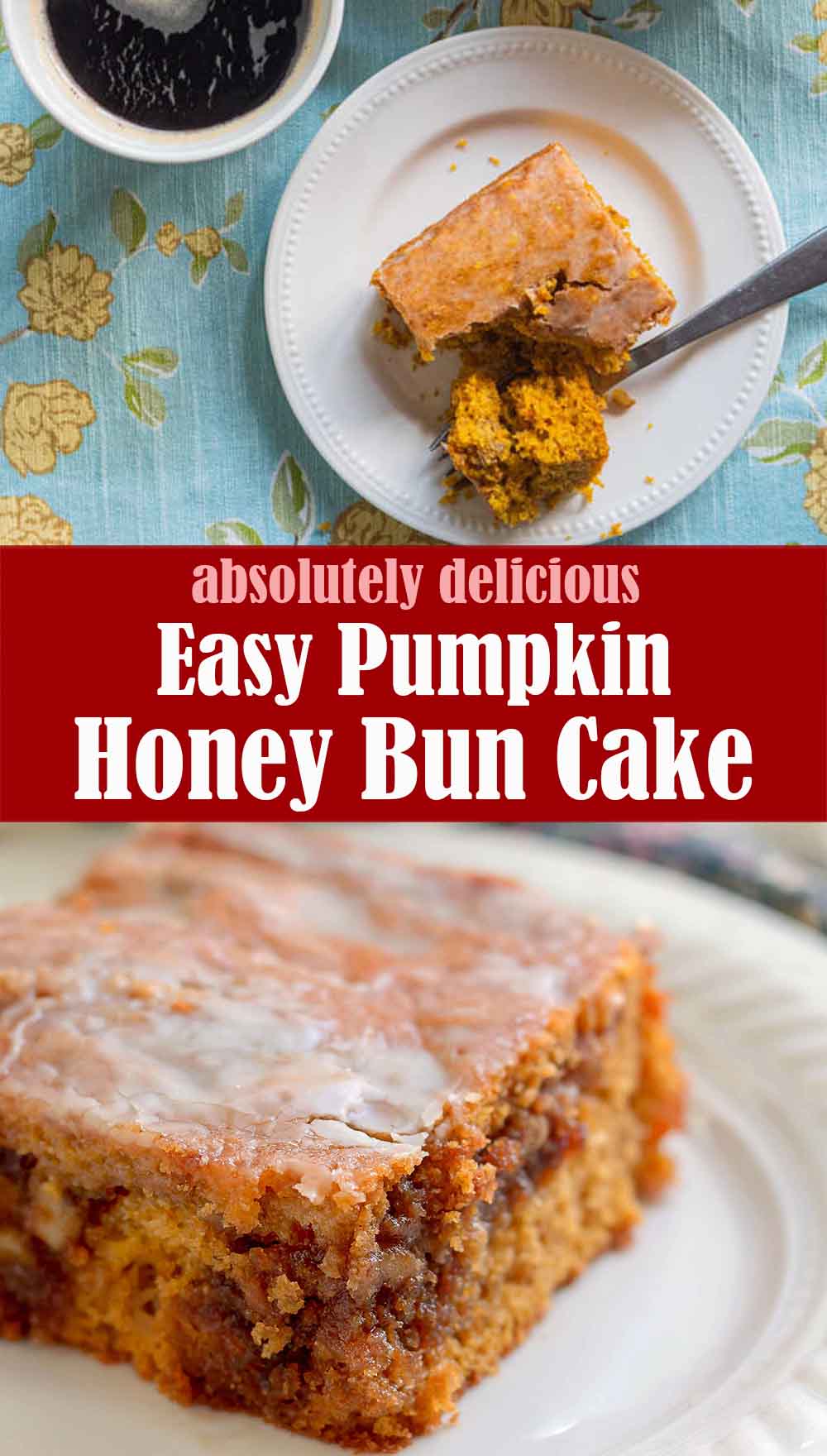 This Pumpkin Honey Bun Cake recipe is absolutely delicious. Make this delicious cake as a breakfast, snack or dessert cake and watch the smiles appear!Serve it with coffee for breakfast or dessert.
Ingredients
For the Cake Batter:
1 box super moist yellow cake mix
1/2 cup vegetable oil
4 eggs
1/2 cup sour cream
3/4 cup canned pumpkin (not pumpkin pie mix)
2 1/2 Teaspoons pumpkin pie spice
3/4 cups brown sugar
1/2 cup chopped walnuts
For the Glaze:
1 cup powdered sugar
2 Tablespoons milk
1 Teaspoon vanilla
Click Here For Step-By-Step Instructions
Let us know if you liked this recipe. Try the other recipe categories as well!