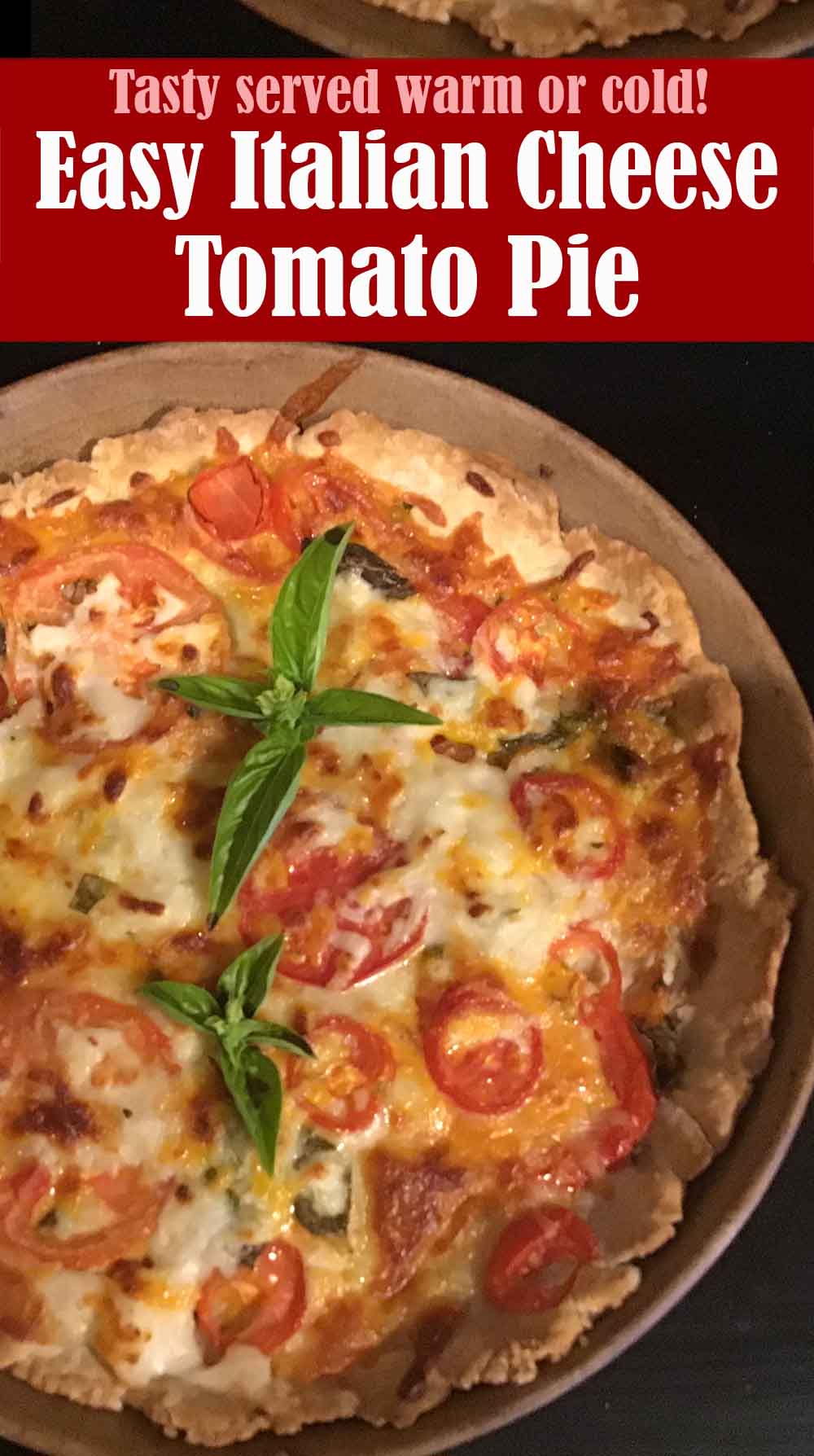 Italian Cheese and Tomato Pie is one of those dishes that's perfect for parties or hot evenings because you can serve it hot or room temperature. This recipe is the perfect appetizer or Main Dish. A fast and easy savory tart made with fresh tomatoes, cheese and basil. The perfect Summer dish.
Ingredients
1 pre-made pie crust or puff pastry
1 tablespoon butter melted
7 ounces firm mozzarella thinly sliced (200 grams)
5 1/4 ounces fontal cheese / gouda / gruyere (or any soft cheese of choice) (150 grams)
2 ripe / firm tomatoes thinly sliced
1 1/2 teaspoons oregano
1 teaspoon basil
1/4 -1/2 teaspoon salt
1 1/4 tablespoons olive oil for drizzling
3-5 leaves fresh basil
Let us know if you liked this recipe. Try the other recipe categories as well!