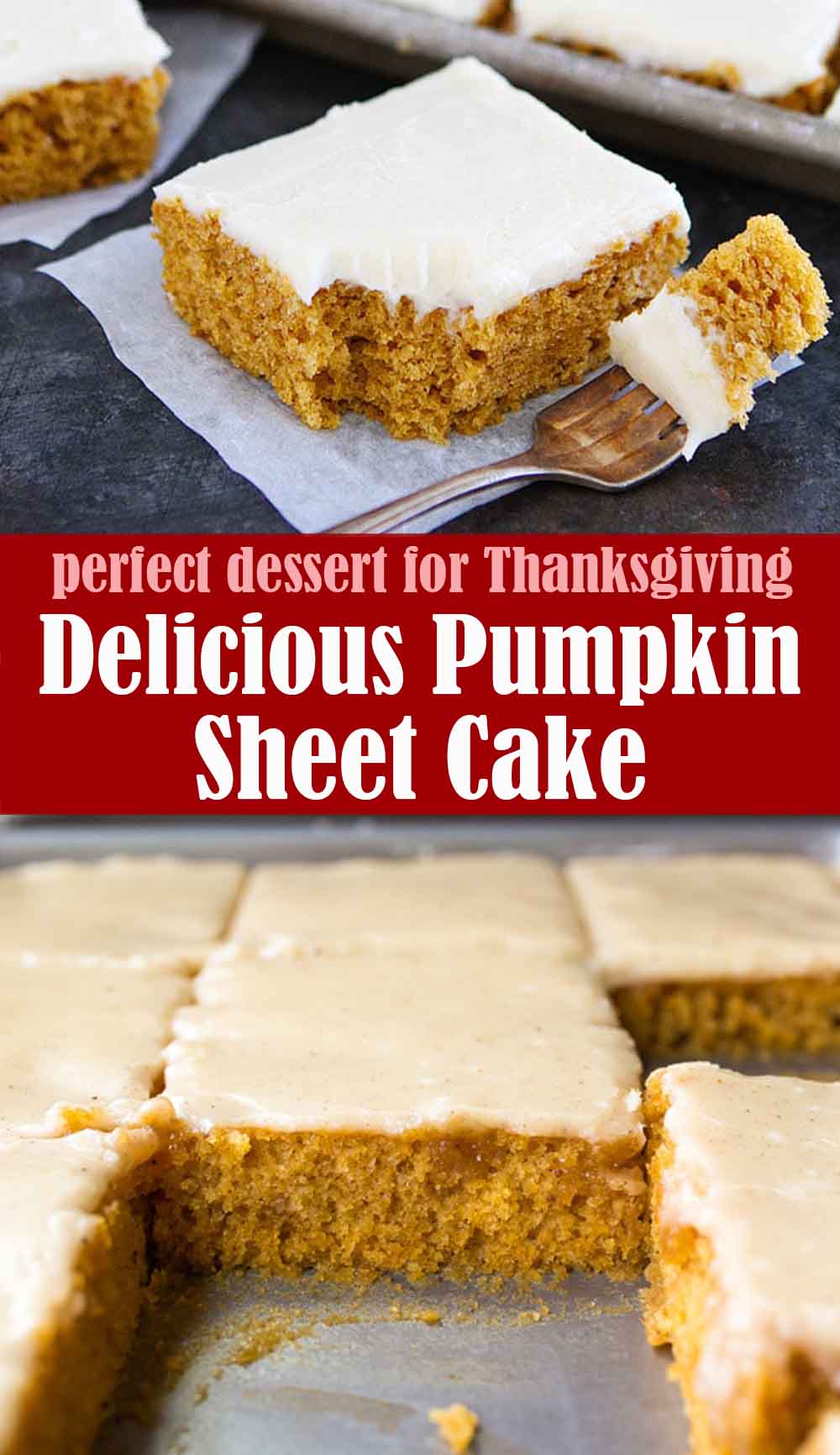 The perfect Pumpkin Cake for a crowd…or the family like mine that's obsessed with pumpkin cake! Pumpkin sheet cake made in a quarter sheet cake pan. Topped with the best pumpkin spice frosting made on the stove! This easy pumpkin sheet cake is the perfect dessert for Thanksgiving and fall parties!
Ingredients
1 cup all-purpose flour
1 cup granulated sugar
1/8 teaspoon salt
5 tablespoons unsalted butter, melted
1/2 cup buttermilk
1 large egg white (yolk removed)
3/4 cup canned pumpkin puree
1/2 teaspoon baking soda
2 teaspoons pumpkin pie spice*
For the pumpkin spice frosting:
7 tablespoons unsalted butter
3 tablespoons buttermilk
2 heaping cups powdered sugar
1 teaspoon pumpkin pie spice
Let us know if you liked this recipe. Try the other recipe categories as well!