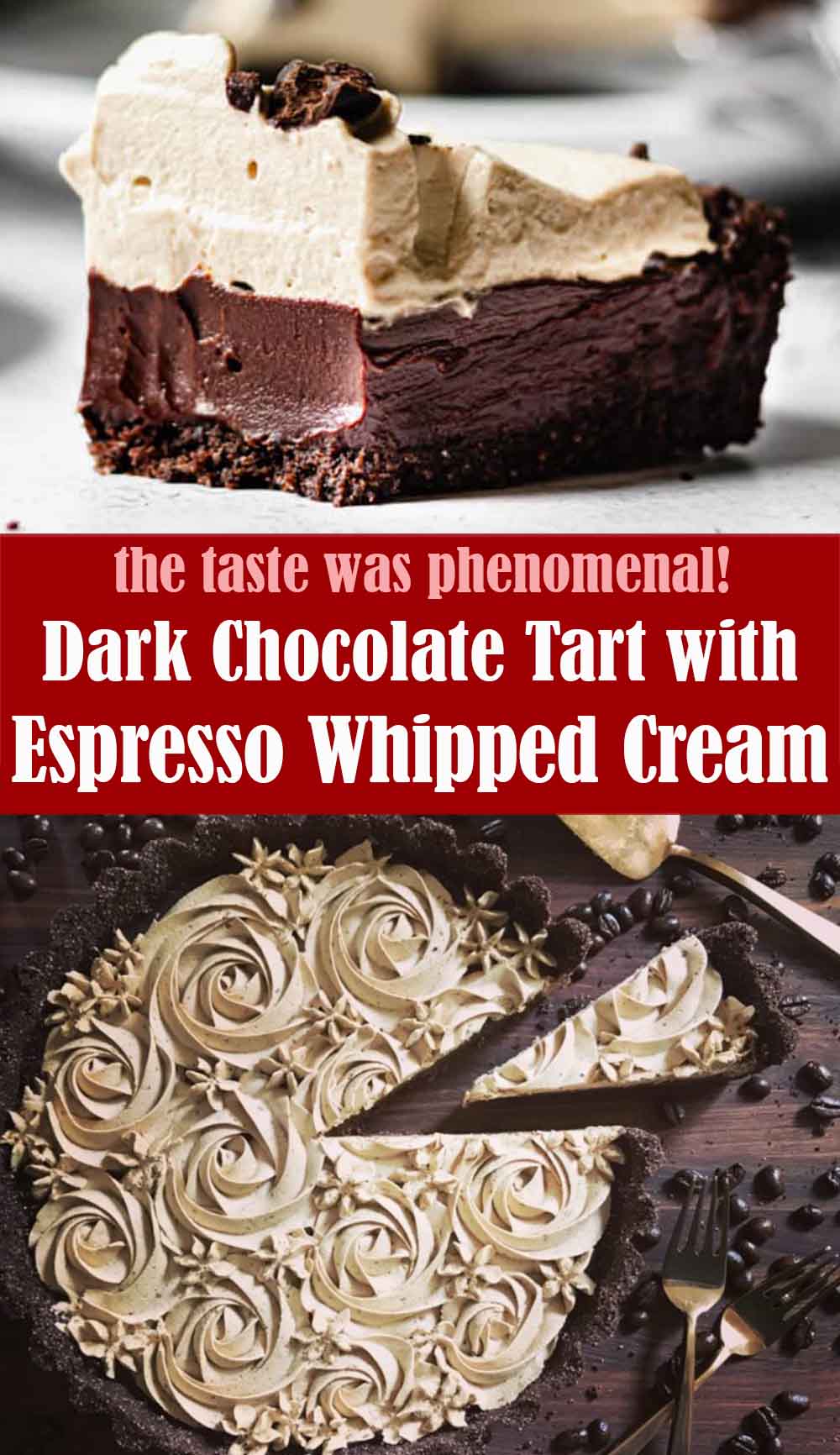 A perfect treat for coffee lovers!. This is what your morning coffee dreams about. A chocolate crust, not-too-sweet dark chocolate filling topped with luscious swirls of deep espresso flavored whipped cream.
Ingredients
For Chocolate Crust:
14 5 X 2 1/4 inch chocolate graham crackers about 7 ounces, finely ground
1 stick butter melted
6 tablespoons sugar
For Dark Chocolate Filling:
1 1/4 cup heavy cream
9 ounces bittersweet or dark chocolate not more than 65% cacao, chopped or in chips
2 large eggs
1 teaspoon vanilla extract
1/4 teaspoons salt
For Espresso Whipped Cream:
4 teaspoons warm water
1 teaspoon unflavored gelatin
1 teaspoon espresso powder or 1 packet Starbucks Via
1 cup heavy whipping cream very cold
1/3 cup powdered sugar
NOTE: Do not substitute Oreos or baking crumbs for the graham crackers. Their higher fat content will cause butter to leak out of the pan and ruin your day. Some have had good luck with chocolate teddy grahams but I haven't tried it myself.