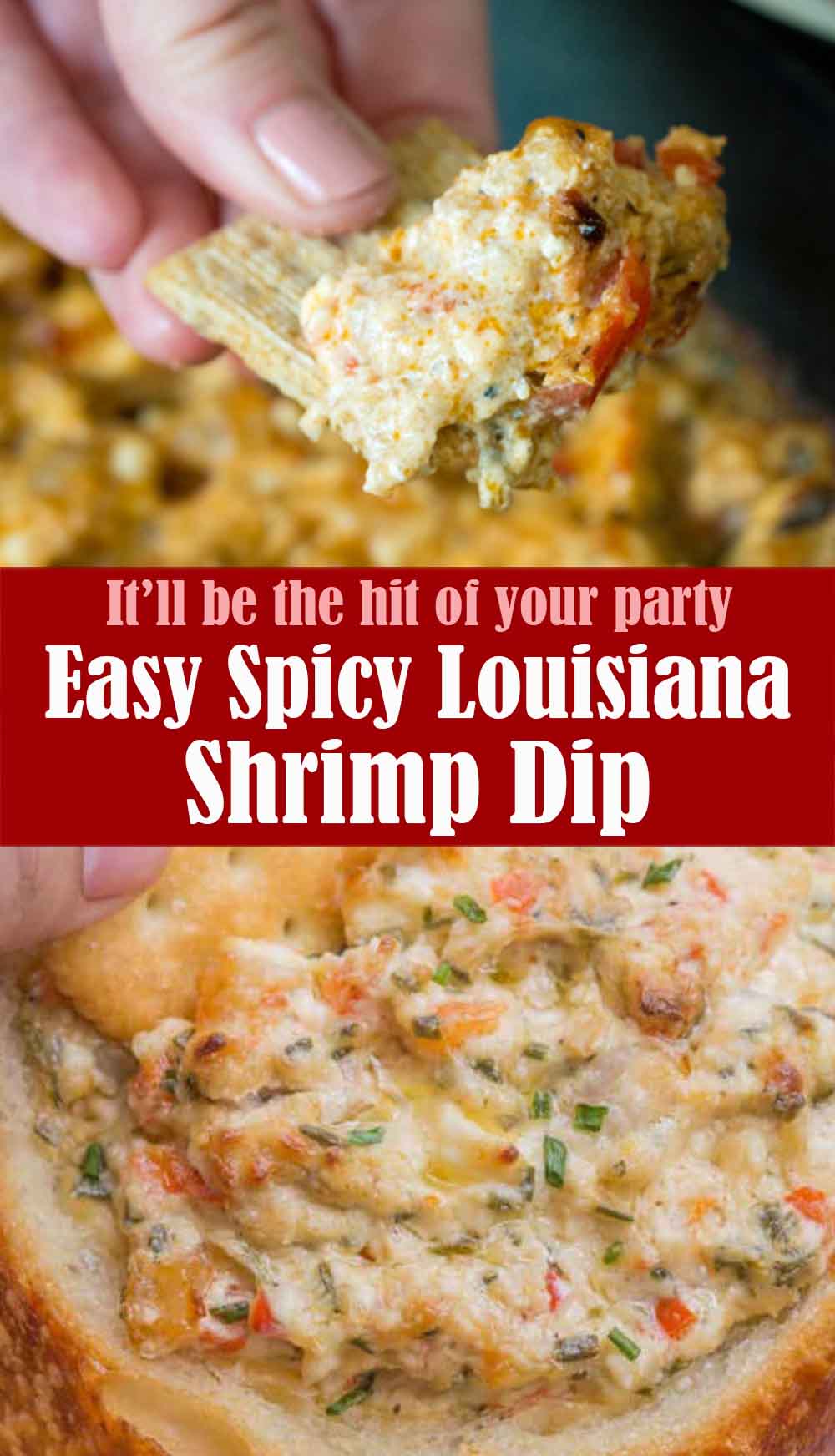 This Spicy Louisiana Shrimp Dip is delicious and super easy to make. This recipe is a spicy, creamy dip with cajun spices that you can make in 30 minutes. It'll be the hit of your party! ou'll quickly see why it's a Southern favorite.
prep time: 10 mins
cook time: 20 mins
total time: 30 mins
yield: 12 Servings
Ingredients:
1/4 cup chives or minced green onions
1 red bell pepper minced
1/4 cup mayonnaise
8 ounces cream cheese
1/4 cup Parmesan Cheese
12 ounces SeaPak Shrimp Scampi
2 tablespoons lemon juice
1 lemon zested
1 tablespoon cajun seasoning
2 teaspoons Worcestershire sauce
1 sourdough bowl
Let us know if you liked this recipe. Try the other recipe categories as well!