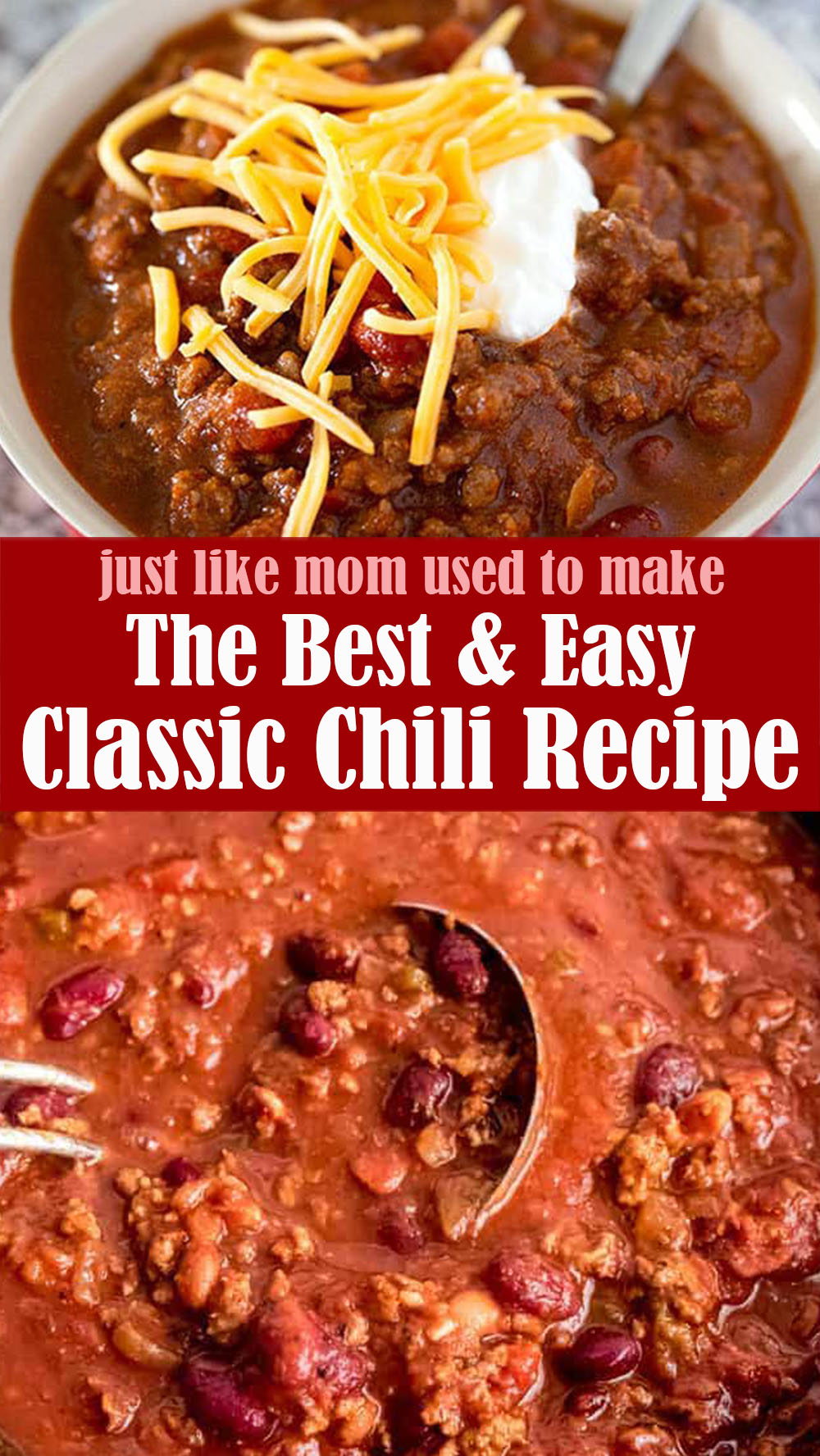 Classic Chili Recipe is one of my all time most popular recipes, come fall and winter thousands of people make it every day! This traditional chili recipe is just like mom used to make with ground beef, beans, and a simple homemade blend of chili seasonings.
Ingredients:
1 tablespoon olive oil
1 medium yellow onion -diced
1 pound 90% lean ground beef
2 1/2 tablespoons chili powder
2 tablespoons ground cumin
2 tablespoons granulated sugar
2 tablespoons tomato paste
1 tablespoon garlic powder
1 1/2 teaspoons salt
1/2 teaspoon ground black pepper
1/4 teaspoon ground cayenne pepper* -optional
1 1/2 cups beef broth
1 (15 oz.) can petite diced tomatoes
1 (16 oz.) can red kidney beans, drained and rinsed
1 (8 oz.) can tomato sauce
Click Here For Step-By-Step Instructions
Let us know if you liked this recipe. Try the other recipe categories as well!