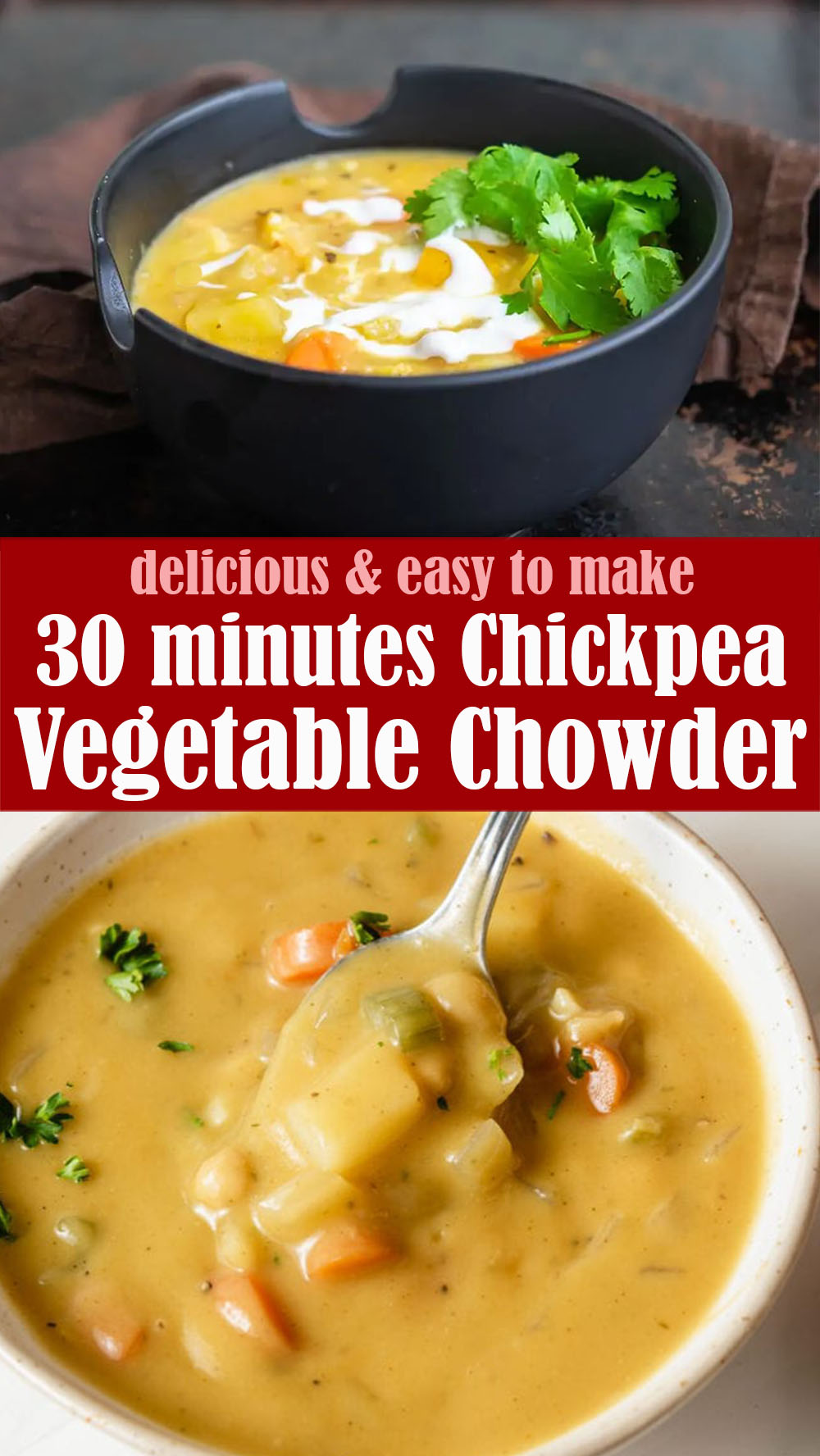 This delicious Chickpea Vegetable Chowder recipe is so easy and simple to make! This is a healthy, comforting bowl of soup featuring simple ingredients like carrots, celery and potato, that's comes together in just 30 minutes.
Ingredients:
1 heaping cup diced white onion (175 g, 1 small onion)
1 cup chopped celery (150 g, approx. 2 stalks)
4 cloves garlic, minced (20 g)
1 tsp ground thyme
1 tsp dried oregano
2 heaping cups peeled and diced yellow potato (340 g, 1 large potato)
2 cups peeled and diced carrots (300 g, approx. 4 large carrots)
4 1/2 cups vegetable broth
1 19 oz can chickpeas, rinsed and drained (approx. 2.5 cups, 330 g)
1 tbsp fresh lemon juice (15 ml)
salt and pepper, to taste
finely chopped parsley, optional, for serving
Click Here For Step-By-Step Instructions
Let us know if you liked this recipe. Try the other recipe categories as well!