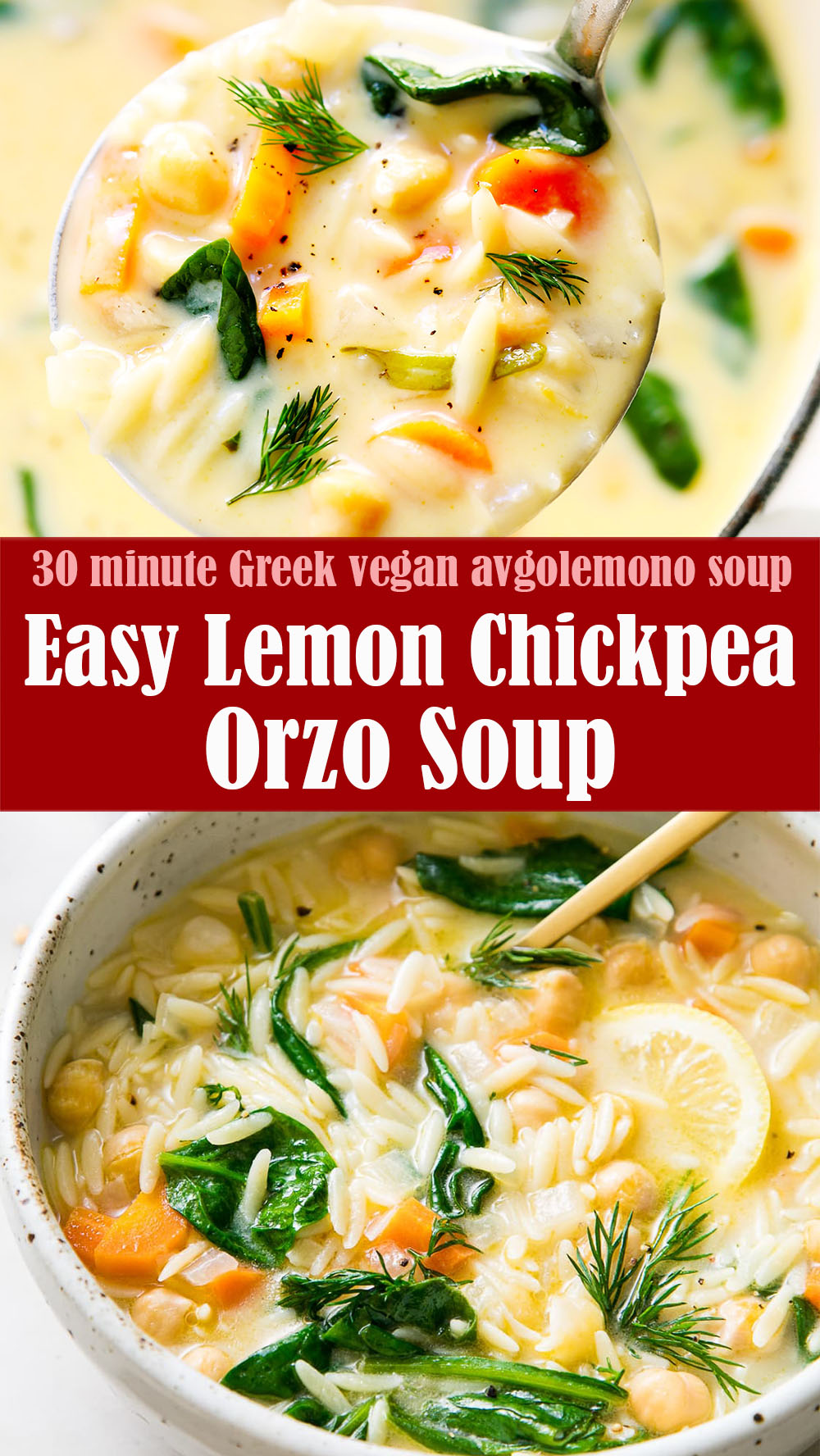 This Greek inspired lemon orzo soup is a healthy comforting soup, with a refreshing lemon twist! This vibrant vegetarian soup, inspired by Avgolemono Soup, is protein-packed and ready in just over 30 minutes.
Ingredients:
1 tablespoon olive oil or ¼ cup water (for water saute)
½ onion, diced
3 carrots, peeled and diced
3 cloves garlic, minced
7 – 8 cups vegetable broth or water (or combo)
1 cup whole wheat orzo
2 cans (15oz.) chickpeas (garbanzo beans), drained and rinsed
⅓ cup tahini
¼ – ½ cup lemon juice (about 2 – 4 large lemons)
a large handful fresh baby kale or spinach
chopped fresh dill, to taste
mineral salt, to taste
fresh cracked pepper or lemon-pepper, to taste
Click Here For Step-By-Step Instructions
Let us know if you liked this recipe. Try the other recipe categories as well!