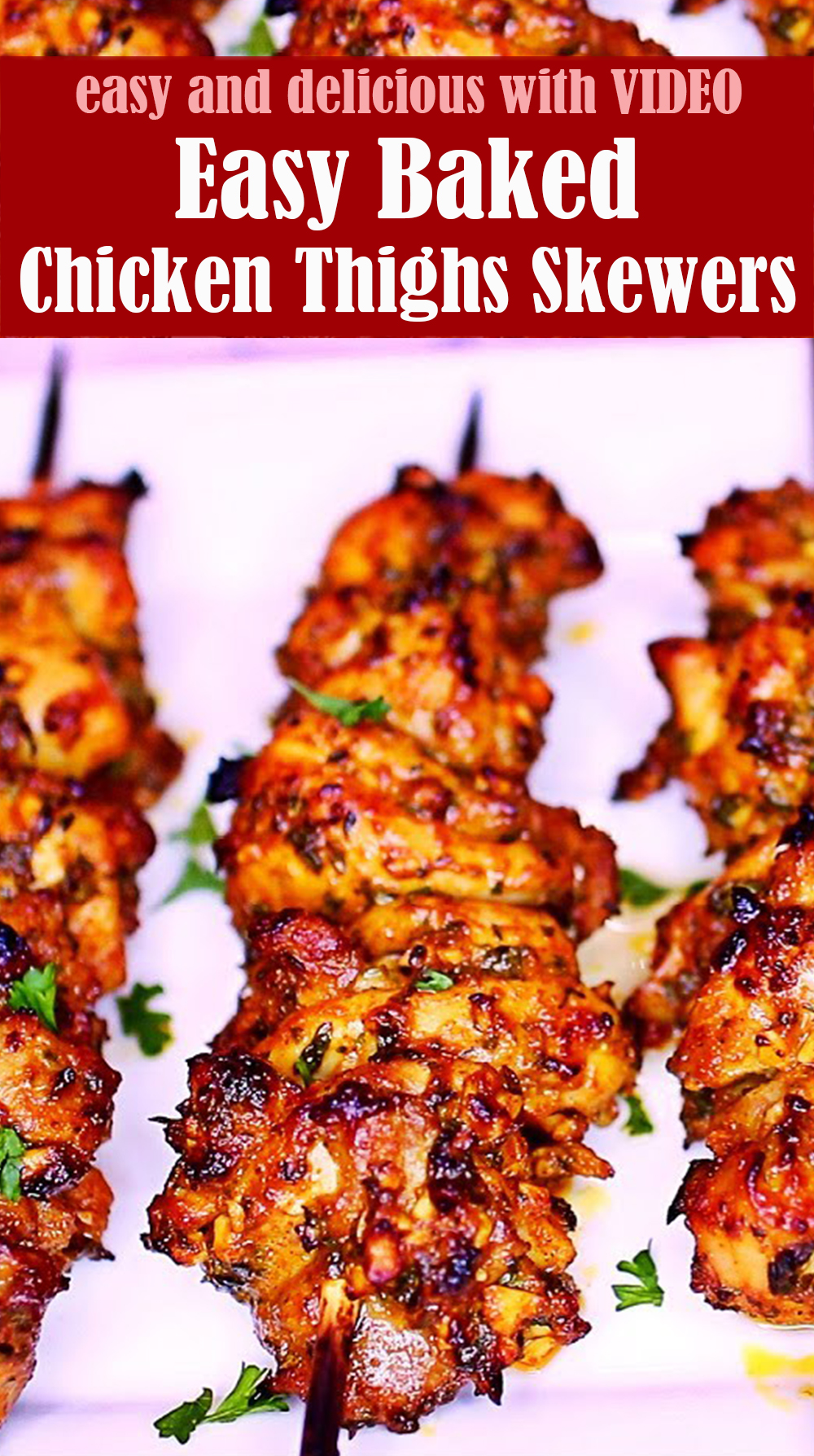 This easy chicken thighs skewers recipe baked in the oven is so good, chicken is marinated and packed with a tantalizing flavor.
Ingredients:
2 lbs chicken thighs
2 Tbs olive oil
1/2 cup plain yogurt
1 tsp onion powder
1/2 tsp ginger powder
2 tsp paparika
1/2 tsp cumin
1/2 tsp tumeric
2 Tbs freshly chopped parsley
1 Tbs freshly chopped thyme
salt and pepper to taste
Click Here For Step-By-Step Instructions
Easy Baked Chicken Thighs Skewers Video
Via Cooking With Claudia youtube channel
Let us know if you liked this recipe. Try the other recipe categories as well!