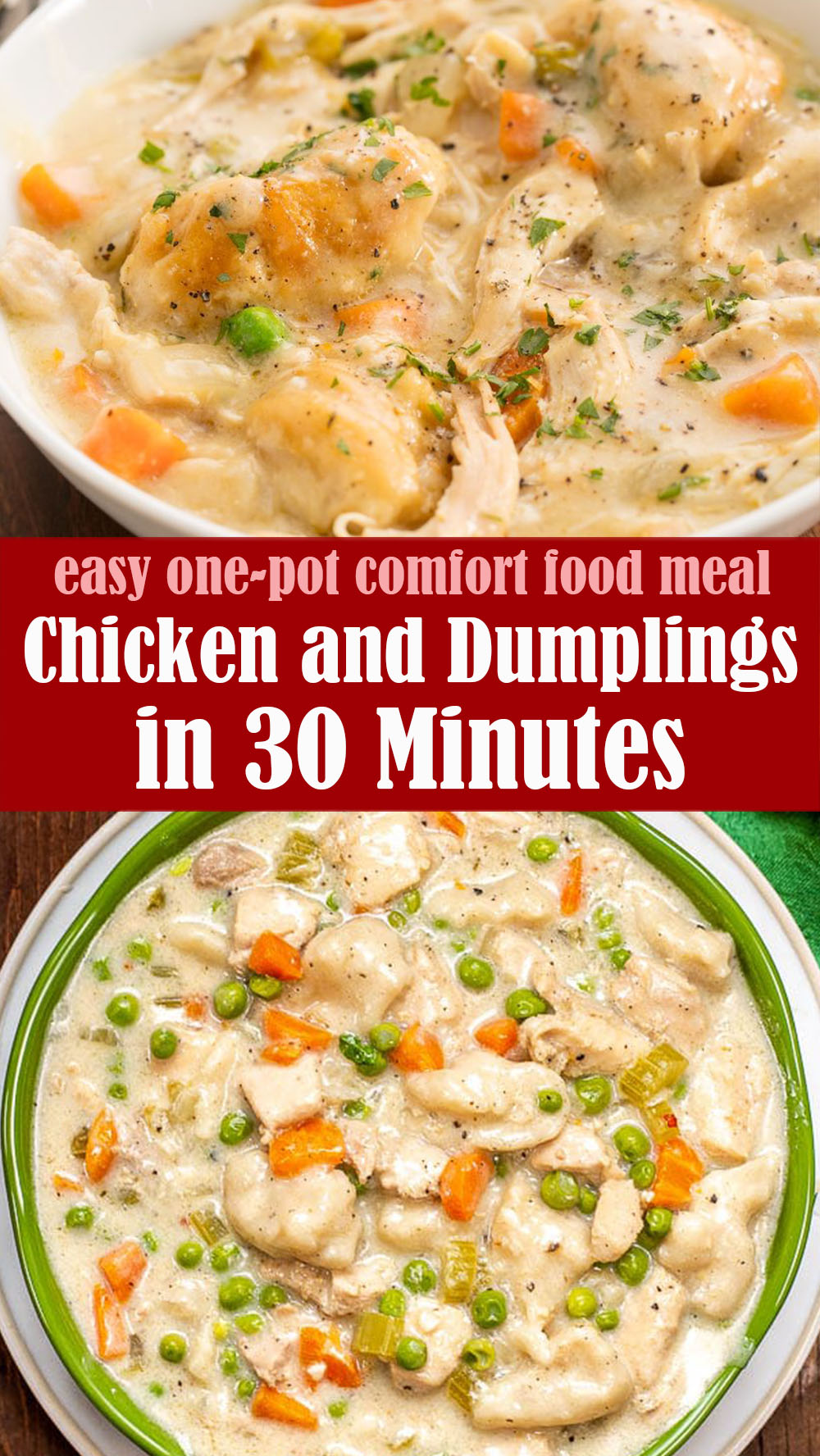 This Easy Chicken and Dumplings is an amazing meal of tender chicken, veggies and homemade dumplings! This is an easy one-pot comfort food meal that can be ready in 30 minutes by using your Instant Pot!
Ingredients:
Chicken Soup:
1 Tablespoon oil
1/2 large onion , chopped
2 stalks celery , chopped
1 cup carrots , chopped
1 tablespoons minced garlic (about 3 cloves)
1 pound boneless, skinless Chicken thighs or chicken breasts diced into 1″ pieces
4 cups low sodium chicken broth
1/2 teaspoon black pepper (or to taste)
2 teaspoons poultry seasoning
2 teaspoons Italian Seasoning (Includes thyme, oregano, rosemary, basil, etc.)
Salt to taste
5 refrigerated canned biscuits, each cut into 8 pieces (Or see below to make your own)
1 cup frozen peas
1/2 cup heavy cream
2 Tablespoons cornstarch , (optional to thicken soup)
1/4 cup cold water , (optional to thicken soup)
2 Tablespoons chopped fresh parsley or cilantro , (optional for garnish)
Homemade Dumplings:
1-1/2 cups all-purpose flour
1/2 teaspoon salt
1 teaspoon baking soda
2 teaspoons baking powder
3 Tablespoons butter
3/4 cup milk
Click Here For Step-By-Step Instructions
Let us know if you liked this recipe. Try the other recipe categories as well!