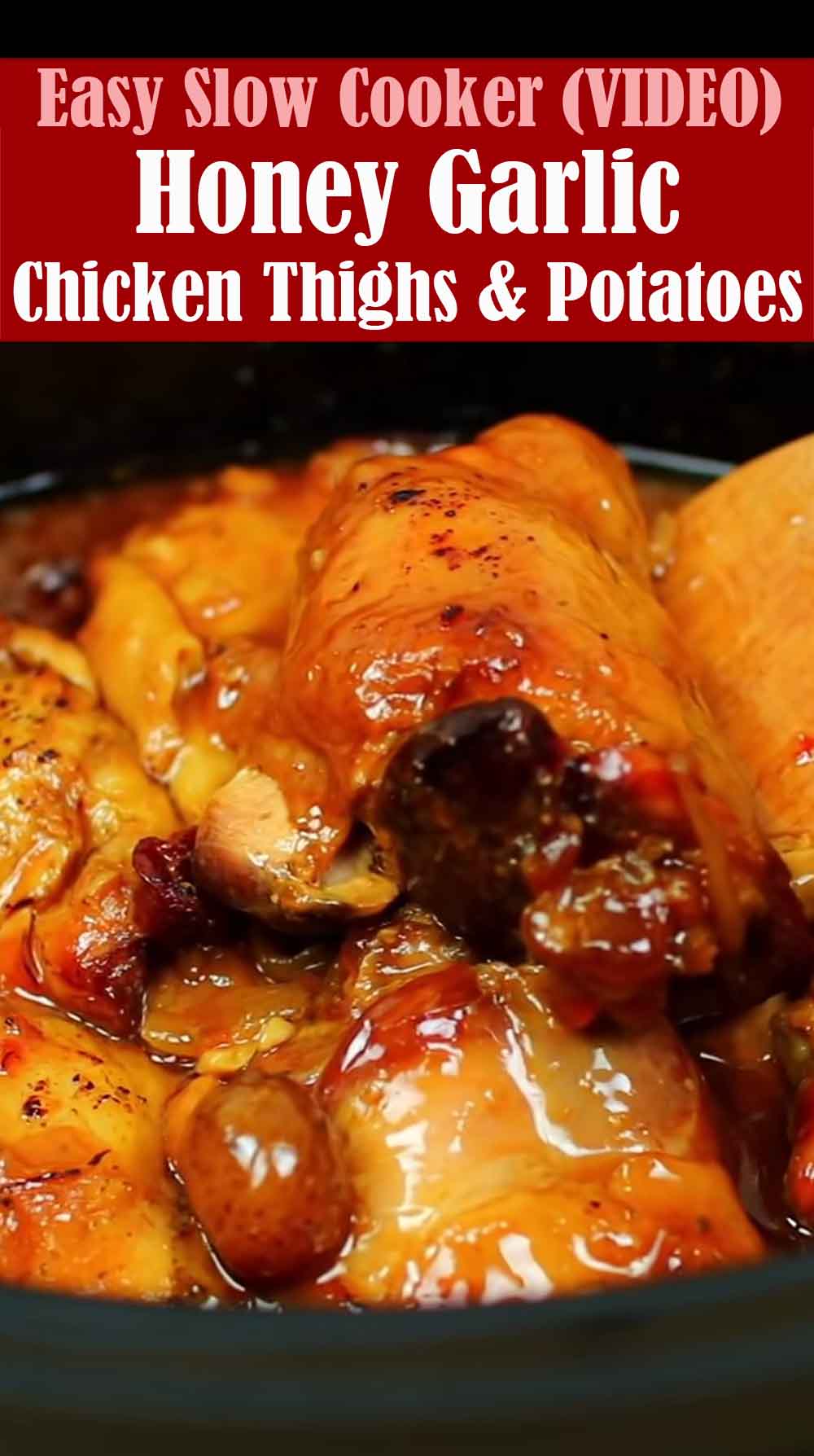 I love a good slow cooker meal and this honey garlic chicken thighs and potatoes is slow cooked to perfection. The chicken and potatoes are well seasoned and slow cooke in a flavor packed honey garlic sauce. This recipe is so good! and easy!
Ingredients:
6 to 8 large bone in thighs
1 large onion, minced
1 lb baby potatoes
2 tsp oregano
salt and pepper to taste ( i used 2 tsp salt and 1 tsp black pepper)
2 Tbs olive oil
2 Tbs lemon juice
6 cloves garlic, minced
1/2 cup honey
1/3 cup sweet chili sauce
3 Tbs soy sauce
1 Tbs brown sugar
1 Tbs dijon mustard
1 Tbs corn starch mixed with 2 Tbs water
Click Here For Step-By-Step Instructions
Easy Slow Cooker Honey Garlic Chicken Thighs and Potatoes VIDEO
Via Cooking With Claudia youtube channel
Let us know if you liked this recipe. Try the other recipe categories as well!