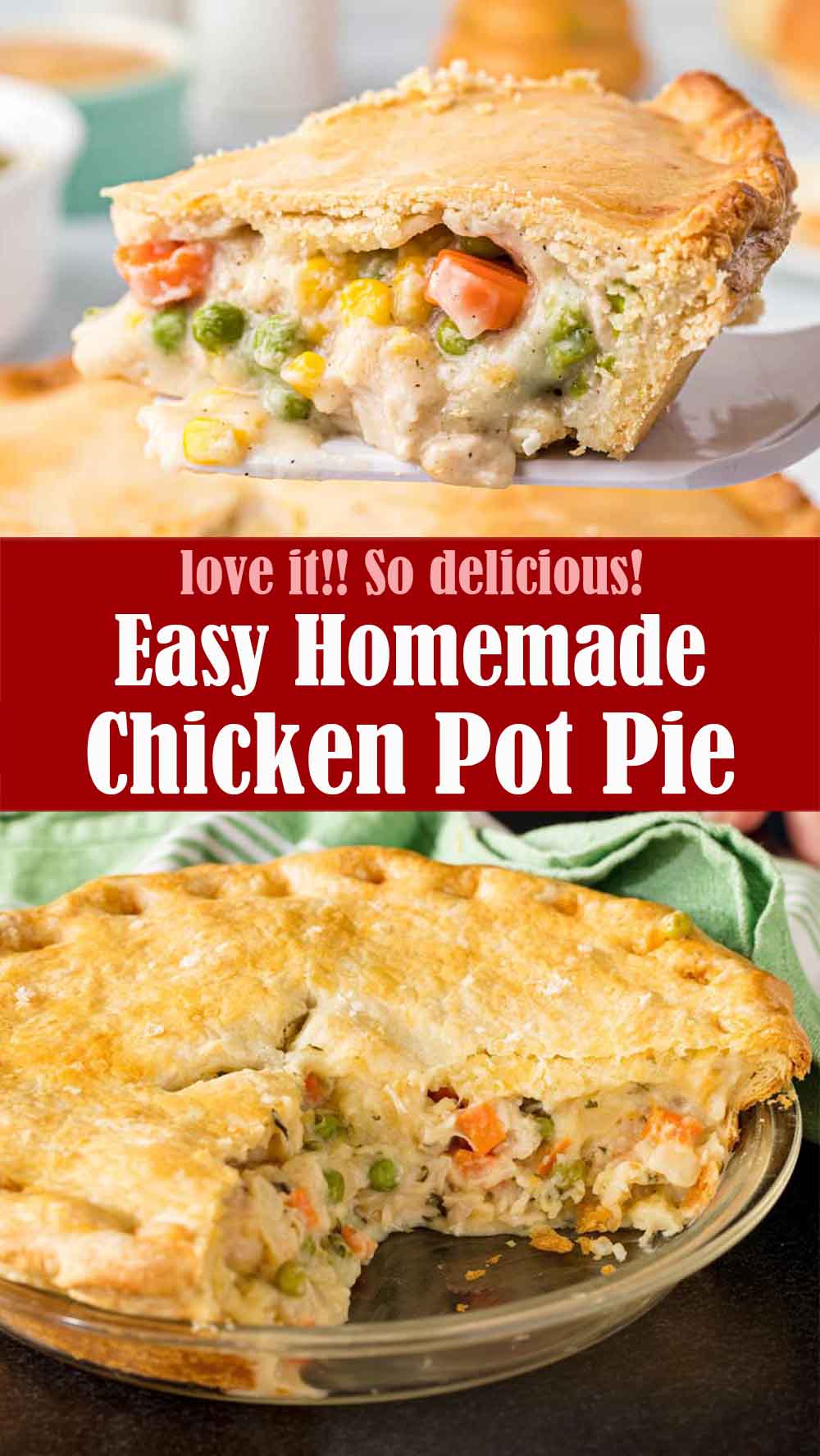 This easy homemade Chicken Pot Pie is classic comfort food and will warm you up. This Classic Chicken Pot Pie has a flaky, buttery crust, a creamy sauce, and a hearty mix of chicken and vegetables your family will love.
Ingredients:
FOR THE CRUST:
3 c. all-purpose flour, plus more for surface
1 c. butter, cut into 1/2″ pieces
1 tsp. baking powder
1 tsp. kosher salt
1/2 c. ice water (or more, if needed)
FOR THE FILLING:
4 boneless skinless chicken breasts (or 3 cups shredded cooked chicken)
1/2 c. butter, plus more for baking dish
kosher salt
Freshly ground black pepper
2 large carrots, peeled and diced
1 medium onion, chopped
3 cloves garlic, minced
3/4 c. all-purpose flour
3 c. low-sodium chicken broth
1/4 c. heavy cream
1 c. frozen peas
2 tbsp. freshly chopped parsley
2 tsp. freshly chopped thyme leaves
Egg wash
Flaky sea salt
Click Here For Step-By-Step Instructions
Let us know if you liked this recipe. Try the other recipe categories as well!