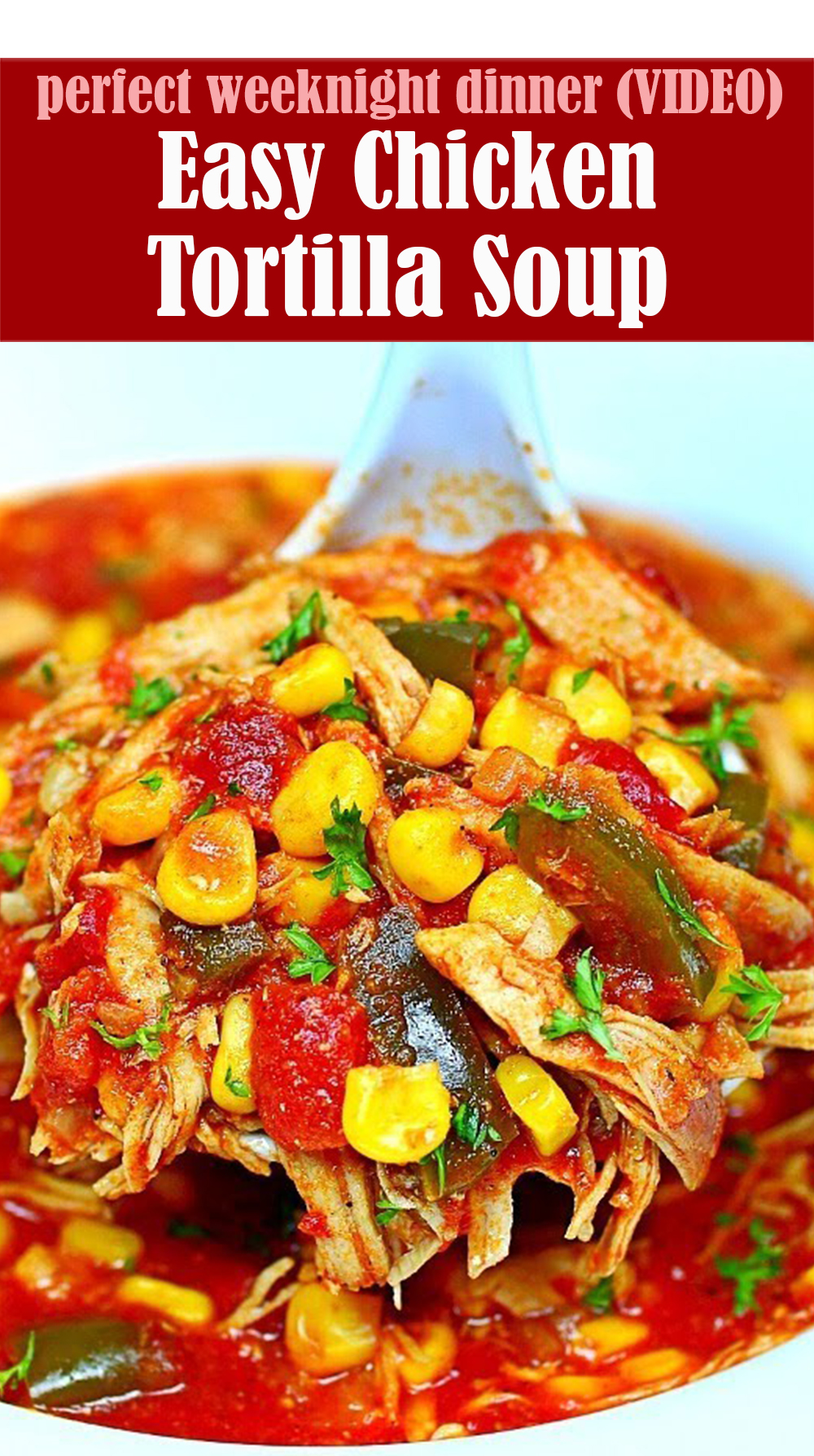 Amazing is the word for this chicken tortilla soup recipe. Easy Chicken tortilla soup that is hearty and comforting. The chicken is nice and tender and the soup is packed with flavor. You guys will love this chicken Tortilla soup.
Ingredients:
2 Large chicken breasts, cooked and shredded (or you can use 4 small chicken breasts)
2 TBS Olive oil
1 medium onion, minced
4 cloves garlic, minced
1 medium Jalapeño pepper, deseeded and chopped
1 medium green pepper
2 tsp cumin
1 tsp Chili Powder
1/2 cup white wine
1/4 tsp cayenne pepper
28 oz diced tomatoes
16 oz tomato sauce
1 TBS brown sugar
32 oz chicken broth (4 cups)
2 cups sweet corn (I used frozen corn)
Salt and pepper to taste
Serve with Tortilla chips if desired
Click Here For Step-By-Step Instructions
Easy Chicken Tortilla Soup Recipe VIDEO
Via Cooking With Claudia youtube channel
Let us know if you liked this recipe. Try the other recipe categories as well!