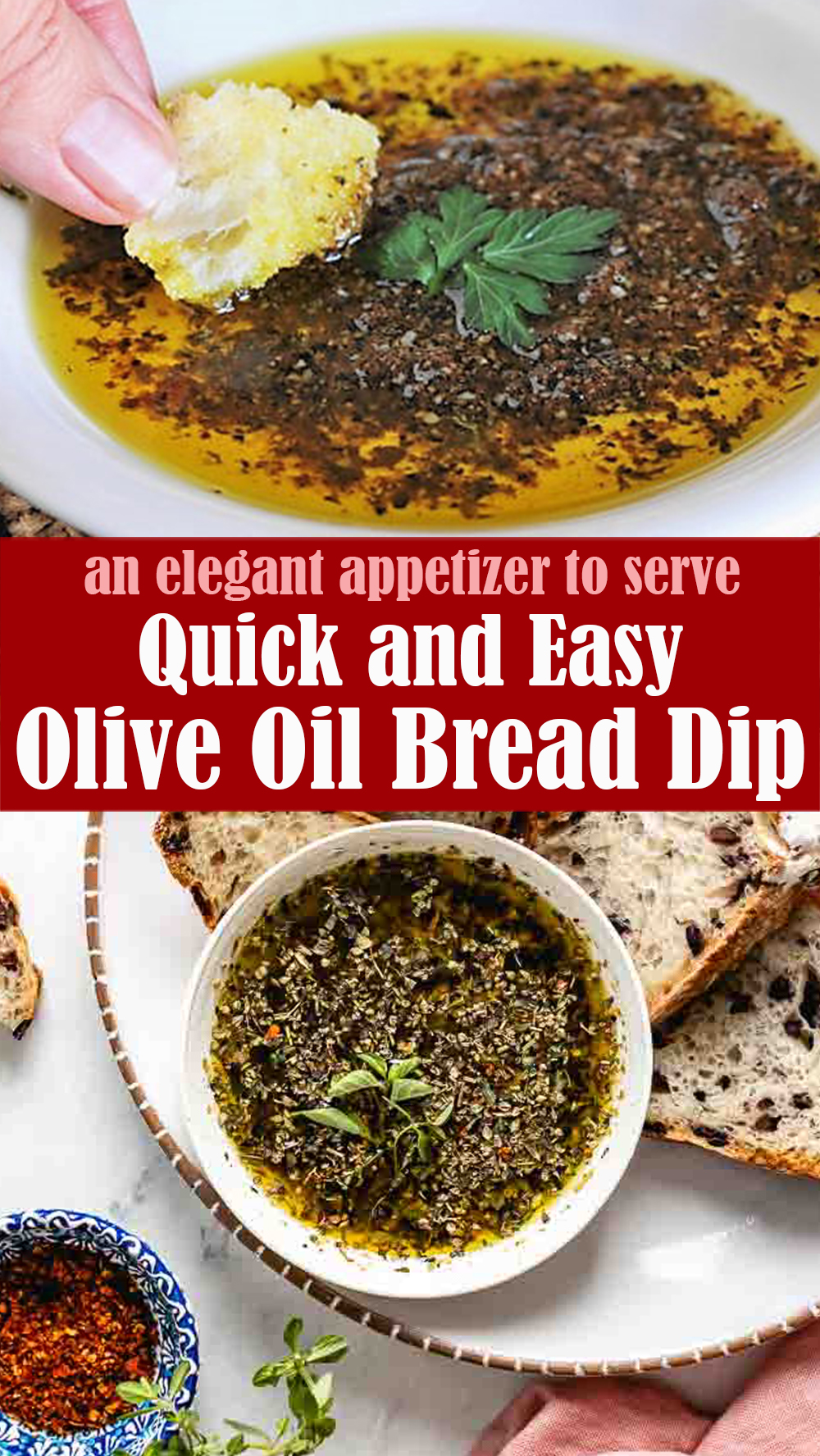 This Best Olive Oil Bread Dip Recipe comes together quickly and it never fails. The real secret is finding the best tasting olive oil for dipping bread. Simple and easy, it's an elegant appetizer to serve any time of the year.
Ingredients:
If Using Dried Spices:
½ tablespoon dried basil
½ teaspoon dried thyme
½ teaspoon dried oregano
¼ teaspoon dried rosemary
¼ teaspoon red pepper flakes optional
If Using Fresh Herbs:
1 tablespoon fresh basil chopped
1 teaspoon fresh oregano chopped
½ teaspoon fresh thyme chopped finely
¼ teaspoon fresh rosemary chopped finely
¼ teaspoon red pepper flakes optional
OTHER INGREDIENTS:
1 cup extra virgin olive oil please read the post for my favorite supermarket brands
3 cloves garlic minced
½ teaspoon freshly squeezed lemon juice
2 tablespoons parmesan cheese
Salt & pepper
Click Here For Step-By-Step Instructions
Let us know if you liked this recipe. Try the other recipe categories as well!