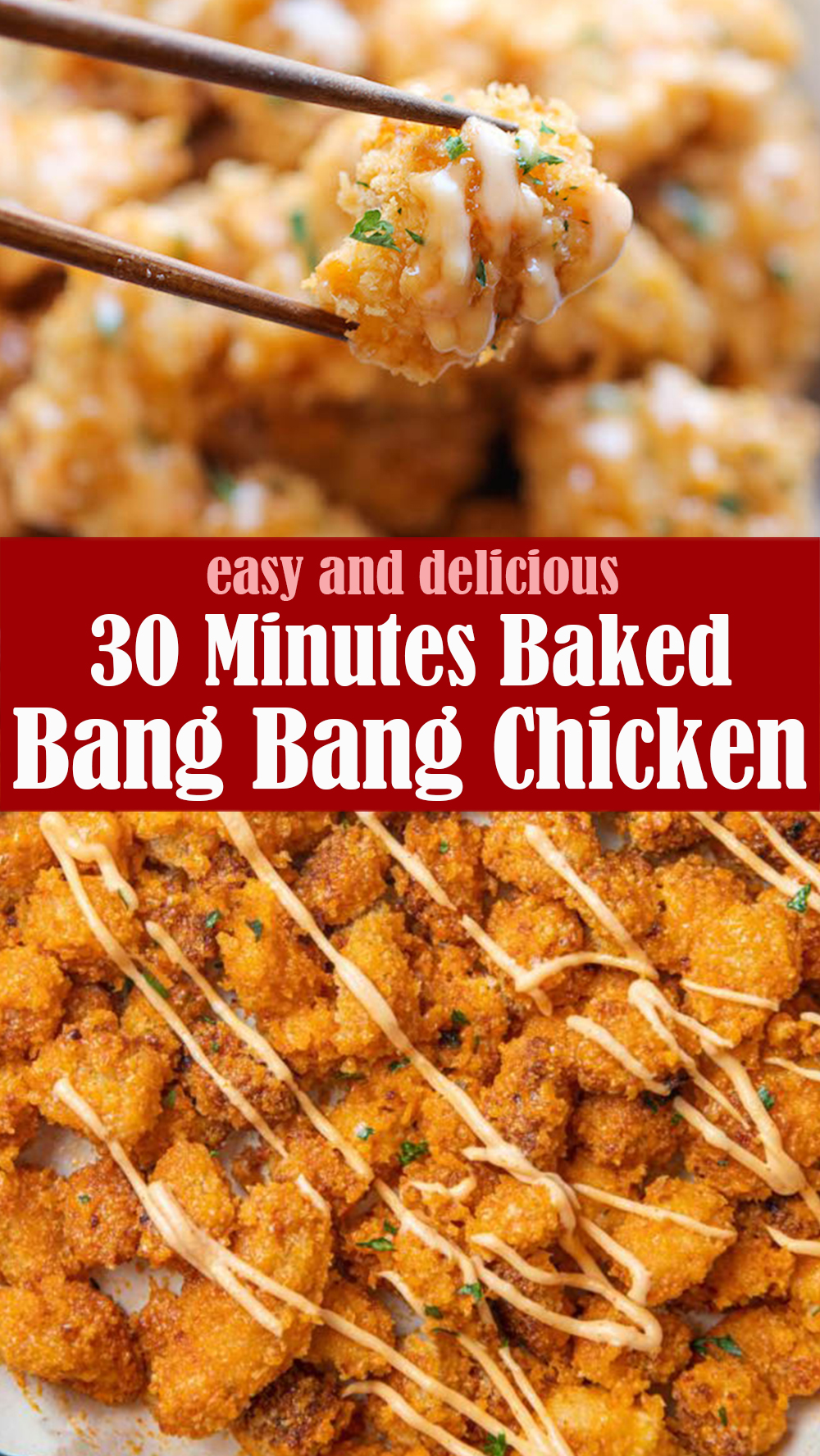 Bang Bang Chicken has a crunchy, crispy exterior and is drizzled with a delicious spicy homemade sauce. You'll love this more than any Chinese takeout version.
Ingredients:
1/2 cup light mayonnaise
2 tablespoons Sriracha
1 tablespoon sugar
1 tablespoon rice vinegar
2 large eggs
aspoon kosher salt
1/4 teaspoon coarse ground black pepper
2 chicken breasts , boneless skinless
1 cup flour
nko breadcrumbs
1 teaspoon onion powder
1 teaspoon garlic powder
Vegetable oil spray
Let us know if you liked this recipe. Try the other recipe categories as well!